Tufted Banquette Seating for Restaurants
If you are a restaurant owner, a café expert or a business entrepreneur, if you are looking to add a little bit of pizazz to your apartment or want to make your kitchen seating a bit more comfortable for your residents or guests or even just you, you might want to look into tufted banquette seating, a high back banquette bench, a restaurant wall bench, custom restaurant booths, tufted kitchen banquette, and overall, restaurant banquette seating.
Not only is this style of seating rising in popularity in the home but also has had its place in history of interior designs associated with the workplace — office waiting rooms, restaurants, even in bathrooms.
What is Banquette Seating?
A built-in banquette bench is often found in the bellies of restaurants, in their interior design and booth set up, to make comfortable seating for their guests and customers with tufted banquette dining. If you are looking to furnish your eating establishment or looking to add in this new fad like a banquette bench kitchen, upholstered dining banquette bench,  or a family curved banquette bench for the room, you'll first want to know the ins and outs of banquette seating, including the types of tufting, buttons, upholstery, and styles. We hope that this guide can carefully take you through your purchasing process and help you make the decision you need to best fit your place.
15 Types of Tufting:
Tufted back or button back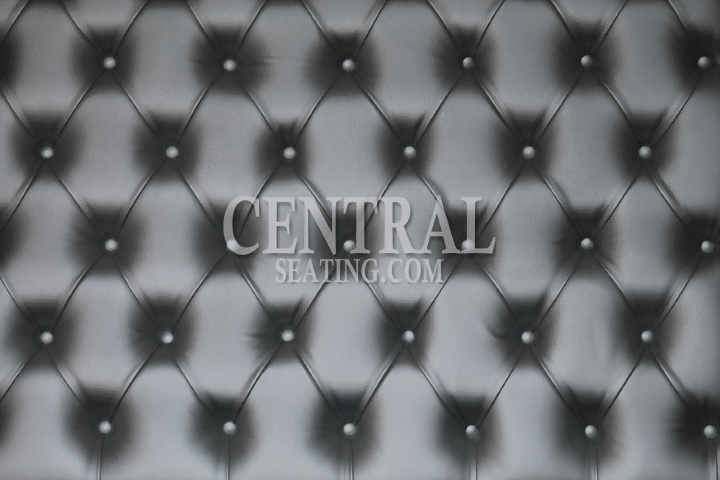 The tufted banquette bench or button back is one of the most common types of tufting you'll see. This process uses the stitching in only the top layers of the padding which, means there are no visible depressions or pleats between the tufts, giving your seating a clean-cut look. Retaining the original design or pattern of the furniture, button-back upholstery can be actually implemented when they are in a contrasting solid color to enhance the lines of the furniture. This baseline is a great start when looking for a clean look.
You can, of course, go the traditional style and use similar colors in your buttons to upholstery but using contrasting colors will make your furniture look more modern.
Diamondback, button back, tufted back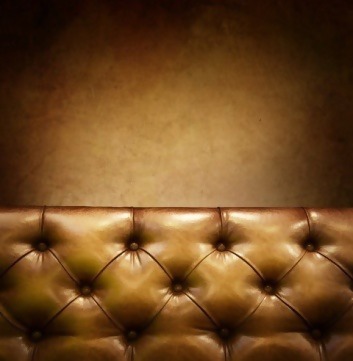 The diamond style tufting is specifically for the elongated or antique diamonds that are instituted into the upholstery. It has a vertical pattern that is longer than it is wide, giving it a diamond look. This type of tufting is perfect for an elegant look and an overall pleasing visual appeal to your restaurant or residential area.
 The size of the diamond that you need for the diamonds on the style is specifically relevant to the overall size of the furnishing. This style is one of the most mathematically advanced styles of tufting, which might sway your decision if you are looking to do a do-it-yourself tufting project. However, when done right, the tight folds and puffy, uniform middles gives an elegant, proper, and different style to your area.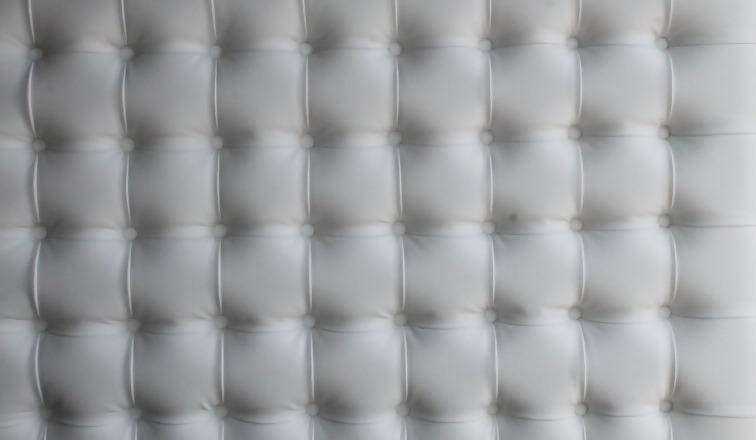 A really pronounced style, this type of tufting is quite the opposite of a traditional diamond or button back tuft. This style will form a square pattern, so based on the shape of the furniture you have, it might be a perfect fit or can possibly go horribly wrong. Pay attention to shapes here. When this design is styled, the fabric has to be folded in perpendicular lines before the process of tufting begins. This means that the style is carefully structured and leaves no room for mistakes.
 Developed and popularized as a midcentury design, it is a perfect alternative if the above diamond tufting is not for you. If you are looking for a more concrete style, you should try out the biscuit back.
 Stitched diamond button back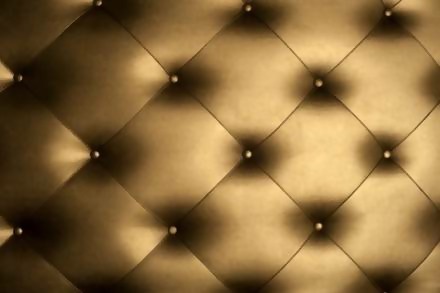 The process used to make the button-back upholstery involves stitching the top layers of the pieces and using the padding to create a significant amount of coverage of pleats or depressions. These button backs are specifically designed to give the padding within the furniture a secure home or anchor so that it wouldn't shift and create lumps. The stitched diamond button back combines the button back and diamond design styles so that there are two different components to work with here, giving decoration with a purpose.
 Using both stitching and buttoning makes it one of the most secure types of styles out there for banquette seating, however, make sure to test it out for comfort. If you are in business with older guests or need to have optimum comfort, this style might not be your best bet.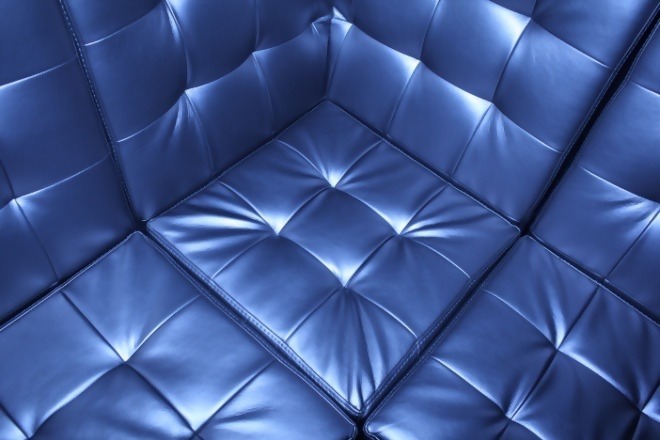 The biscuit or square pattern of the square-stitched tufting also sets it apart from the others. It incorporates a deep pleat in the fabric or leather between the tufts. The general pleating requires these lines to be six to eight inches apart for optimum comfort and an overall pleasing, visual effect. These pleats are deep, so when you are doing it yourself, you need to make sure to have all the measurements of the fabric perfect.
 However, when done correctly, this style is a great addition to any banquette seating, and especially comfortable. If you have a lounge, bar or club, you might want to consider this style of tufting for optimal comfort. The square stitches without the buttons provide less breakage of style in the design, which, without the buttons or very small ones, make it a different and overall pleasing sit and look.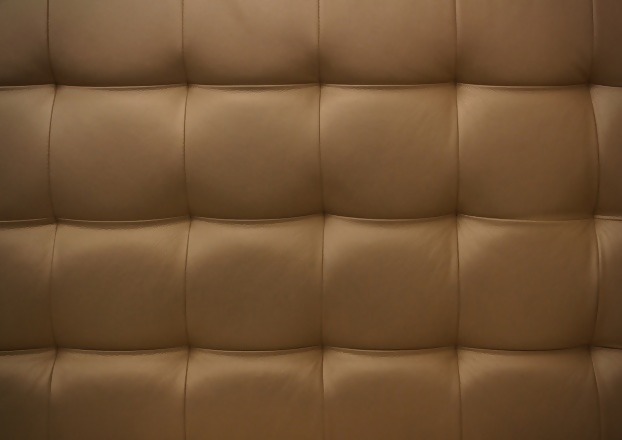 A pretty self-explanatory name, buttonless tufting is exactly what it claims to be: tufting that requires no buttons. This style specifically avoids buttons altogether and simply uses embroidery thread and bundling them into a button. So, even if this type of tufting still has the look on the upholstery of a button, it doesn't require one at all.
Perfect for saggy cushions or stuffings that don't stay in shape, this type of tufting hold up the sagging without giving it a formal flourish — you also don't need to spend money and time on pesky buttons. The benefit of avoiding buttons altogether is in the heaviness. The overall visual effect of these thread buttons are like the real deal but don't come with all that extra weight physically and visually.
Spread out buttonless tufting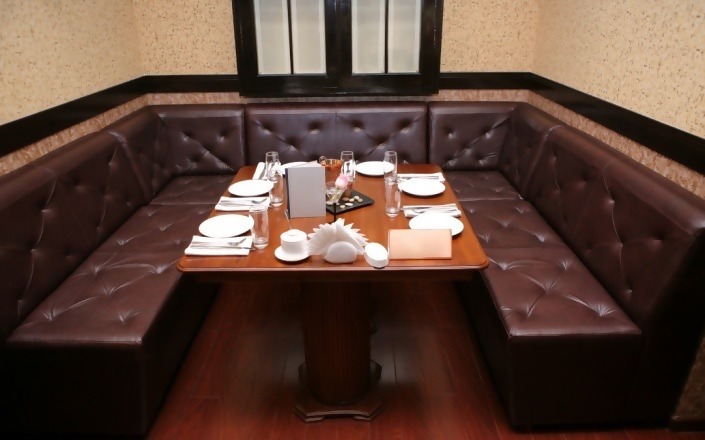 Just like the one before, this particular style of buttonless tufting is also comfortable and gives an overall lighter feel to your seating. Since it doesn't use actual buttons, the visual appeal shows that there will be no breakage in the lingo. Especially in this style, since the buttonless tufting is so spread out.
The name implies that these "buttons" are set much further apart than their counterparts of regular buttonless tufting. Use this if you want to create an elongated look to your seating. It is perfect for lounges, cafés, and other more relaxed eating establishments since it is not so uptight and allows for a more relaxed feel.
Diamond button, stitched and pleated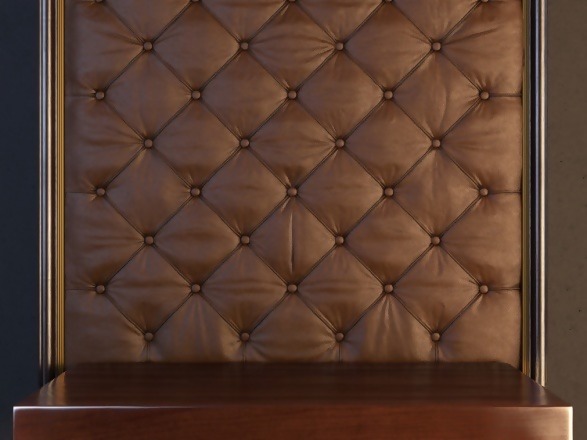 This diamond button, stitched and pleated style is a perfect style for creating an overall established pattern, while still keeping the tuft in shape and in place. A more traditional look used in the 60s, these diamond pleats for interior furniture was a great style that is making a comeback. If you are looking for a safe and sturdy pleated look with a touch for vintage, then this style is for you.
Since diamond buttons are extremely popular, you might find a lot of options with this style, especially for cheap prices, so you might want to look at this style for the safe option.
Biscuit back with buttons, stitched with welt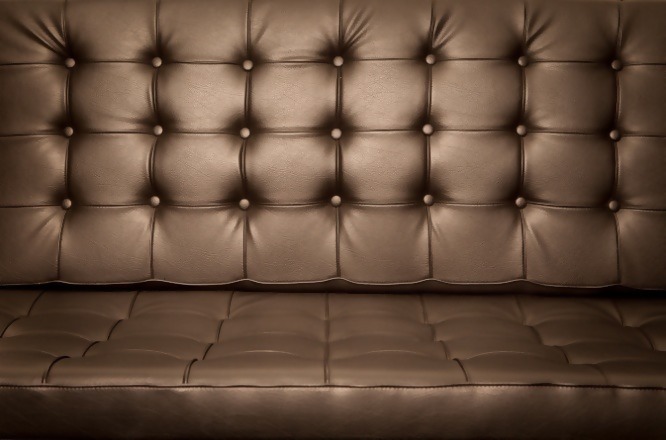 The tight biscuit styled pattern creates an overall finished and completed look. The buttons smack dab in the intersections of the biscuit, square stitching helps create that finished and formal look. This button-tufted deal and a high back tufted banquette will give off a maximum seating area in a minimum amount of space. This style also offers a lot of support in the back for those needing it.
The straight lines, subtle angles, tight seat, and tight black not only are built and designed for simplicity but also for practicality. They are also easy on the eyes, which means that the visual appeal is there just as simple as choosing this style of seating was.
Loose Biscuit, individual biscuit tufting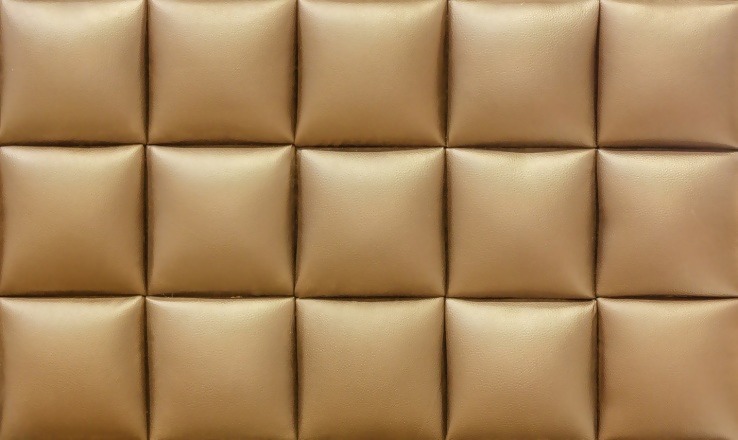 This type of tufting style follows the tradition biscuit, square shape but is embroidered in a way where it is loose and modern. The buttonless style also provides a different look and more pleasing to the eye setup. This style tufting is a more comfortable seat and can often be implemented in areas where you need the elegance without the discomfort.
In this blind biscuit-style tufting, you have each pleat hand-stuffed without the pesky addition of buttons between each. This will give the handcrafted look a more congruent style and will flow easier when approaching it from an interior design standpoint.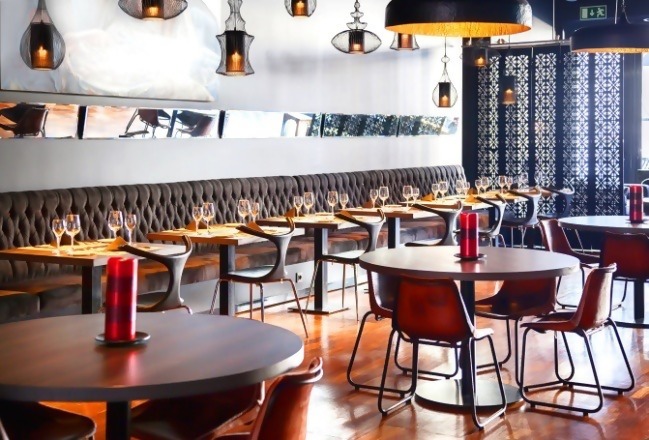 To transport your guests, clients, and customer back to the old days, you can opt for deep tufting for your seating. Somehow, deep tufting can be seen as so traditional and enriched with a history that they can easily turn contemporary, transitional, and even modern.
Even though it has a very "old-world" look about it, it is founded as an update to the tufting style of fashion. Ever-present with the world of architecture and interior design, this style can fit into any type of other design you're working with. The lower profile padding, creative topstitching, vibrant color choices, and patterns can turn in the old-world design to meet the new world. It also works perfectly with any style fabric.
Large square biscuit tufting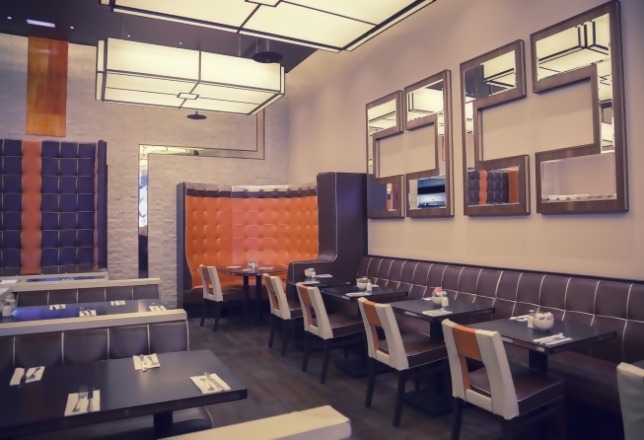 This style tufting is elegant and refined. With a wrapped, no-sag spring interior and long-lasting comfort built in the seams, the biscuit tufting offers your guests and clients a way to be able to sit back and relax for hours, even. As we all know in any business like a café or restaurant, the more comfortable your guests feel, the longer they stay. The longer they stay means the more money you make.
The large square biscuit tufting forms square-shaped folds in its seams in perpendicular lines before it goes through the tufting process. This offers maximum protection and comfort in its style. Perfect tufting for an ottoman, sofa, and other seating arrangements.
Diamond back stitched tufting buttonless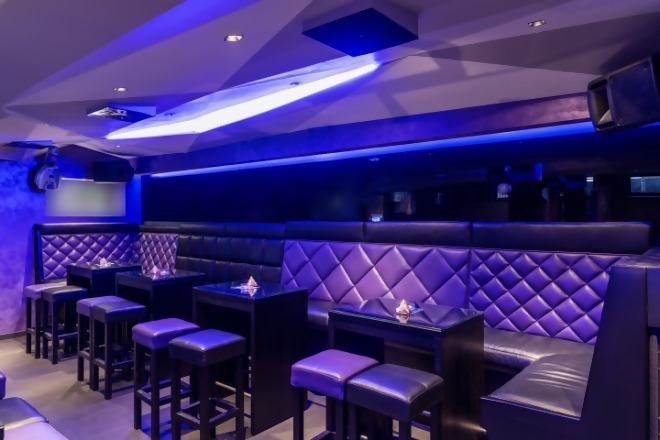 Going back to the diamond style, once you remove the buttons and create a quilt-like, cushioned pattern for your seating arrangement, your business will offer comfort and a lot of viable, available time for your guests and dining clients to sit as long as they like.
Since diamond style is the most common, it is also the most popular. You might see this style of stitching in locations ranging from lounges to cafés to a variety of different restaurants. Not only does it offer comfort but also support. This beautiful, relaxed style is used to intertwine your guests with the room, giving them a visual appeal all the while making them feel as comfortable as they would be in their own home.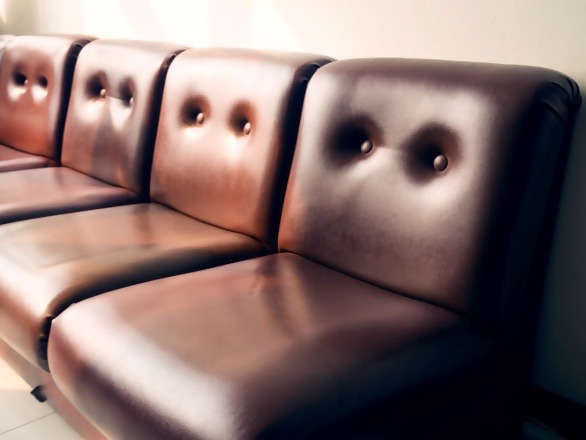 Giving a really unique look to any furniture piece, this design is as simple as it gets. Working with a styled piece of furniture that can be of any size but often works well with a smaller space, this tufting is a simple two-piece process. The two buttons keep the inner works in place and give the design a simple look. Perfect for a one-person seat or those looking for simplicity over extravagance, the 2-button back is a perfect implement to your design and is a high back tufted banquette and upholstered banquette bench, perfect for any business.
Built to create a simple look, the 2-button back is also an elegant design, giving the room a clean-cut look without all the extra details. If you are looking for simple yet perfect, the 2-button back is for you.
This seating design has a chic style, with tufted upholstery. With diamond tufted detailing and a complete seating ensemble perfect for a comfortable fit, the full tufting seat and back are designed perfectly for a residential or private area.
However, even though this may look great, the full tufting seat and back are actually more recommended for private use rather than restaurant furniture because these used and set in a commercial setting easily harbors trash, food, and dust within the seams of the seat which can be a pain too clean, especially if you have a numerous amount of them. If you are looking for refined elegance and a unique look in your home, however, this design could be for you.
Four Other Ways Tufting is also Used:
Tufting isn't just simply reserved for banquette-style seating, it can also be found in different areas of your interior design. From simply your chairs to tufted walls and panels, the options may seem endless. However, designing a flawless and matching interior design can be connected to your furniture pieces and tufting design. Here are four simple places that you will find tufting. If you don't want to tuft simply just on your seating arrangements, you can also have them in these four places:
Chairs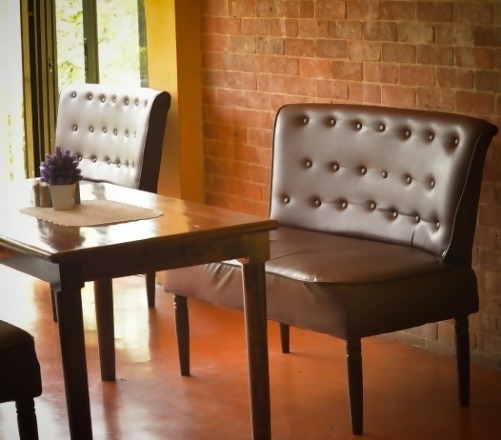 These tufted accent chairs and recliners are a perfect addition to your business or residential area. They are great for extra guest seating or lounging around. The graceful style and tufting that covers the surface of the back or seat can make even the hardest looking or built of chairs the most comfortable. Not only for a business style, but the tufted chair can also complete a parlor or den ensemble look. You choose the color to match your interior design and even a table that comes with it.
Tufted Wall and Panels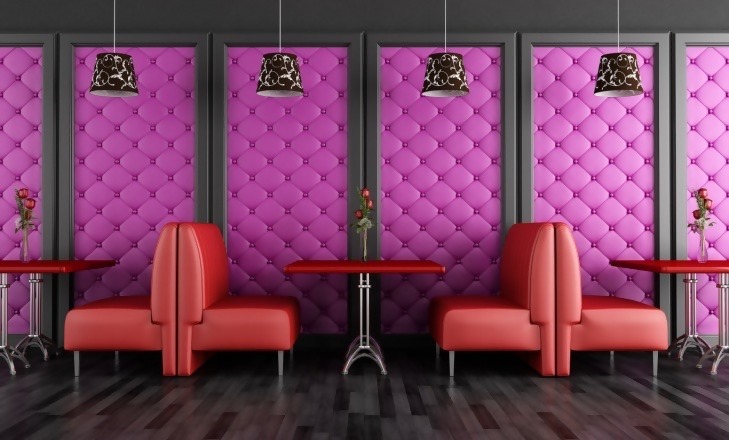 Interestingly enough, these walls and panels are a perfect addition to add to your business or a private room to set it apart from the rest. Not only are they great because they can easily match an accent or color but also they create a highly unique style. If you want to emit a comfortable look, these tufted walls and panels can be easily implemented into your business or home.
You can easily transform an area into an elegant and more luxurious space that actually has plenty of benefits along with looking good.
Waiting Bench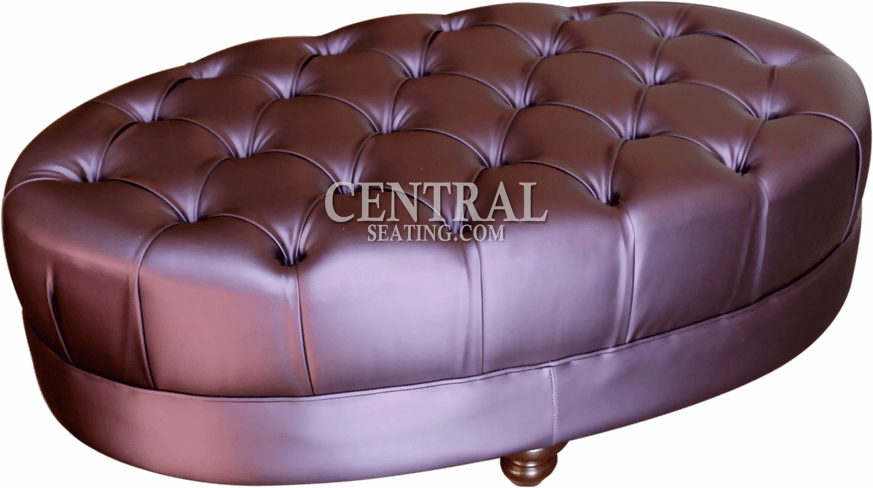 It's no secret, waiting isn't everyone's favorite pastime, however, sometimes it just has to be done. If you own a business where your clients will have to wait at some point in the whole process, why not make it an enjoyable one? Tufted seating can be found easily on a waiting bench.
Although it doesn't have a back to the seating which might be perceived as a negative, it does have a lot of benefits. For example, these tufted waiting benches can be easily moved and implemented anywhere in your desired space — even in the middle of the room. Since they do not take up much room or don't close the area in, they are a perfect addition to any waiting area.
Restaurant Booths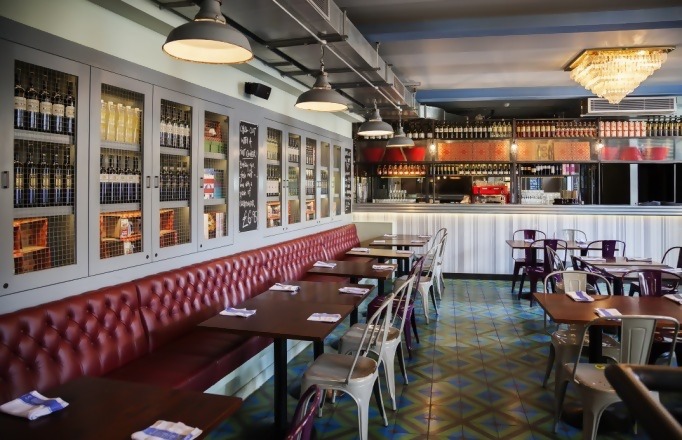 As we mentioned in most parts of this guide, tufting can be found in restaurant booths. Part of, and a huge part, the attraction of restaurant booths is their aspect of comfort. For example, when deciding where to sit at a restaurant, one might be more inclined to pick a booth area because of the fact that it is much more comfortable than straight back seating. Therefore make your booths the most comfortable that they can be. Restaurant booths are one of the most popular pieces of furniture to tuft.
Our Four Most Popular Upholstery Used in Tufting
Vinyl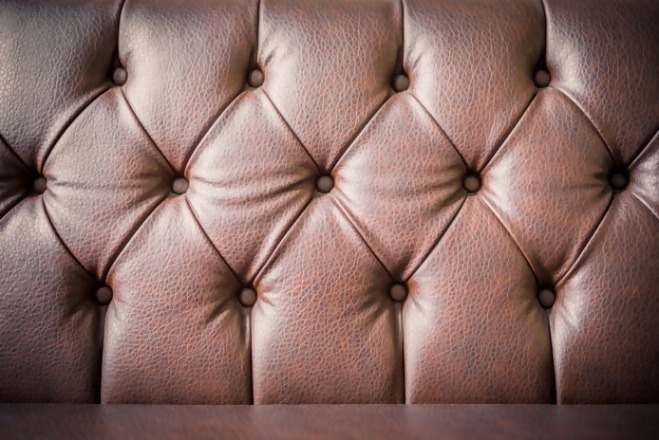 As durable as they come, this upholstery piece really anchors the room and is able to take a lot of use in its history. Easy to clean and maintain, vinyl upholstery is a great addition to any seating furniture. Since it is so simple to maintain, it is a great addition to business, it doesn't hurt on the comfort side, as well.
Fabric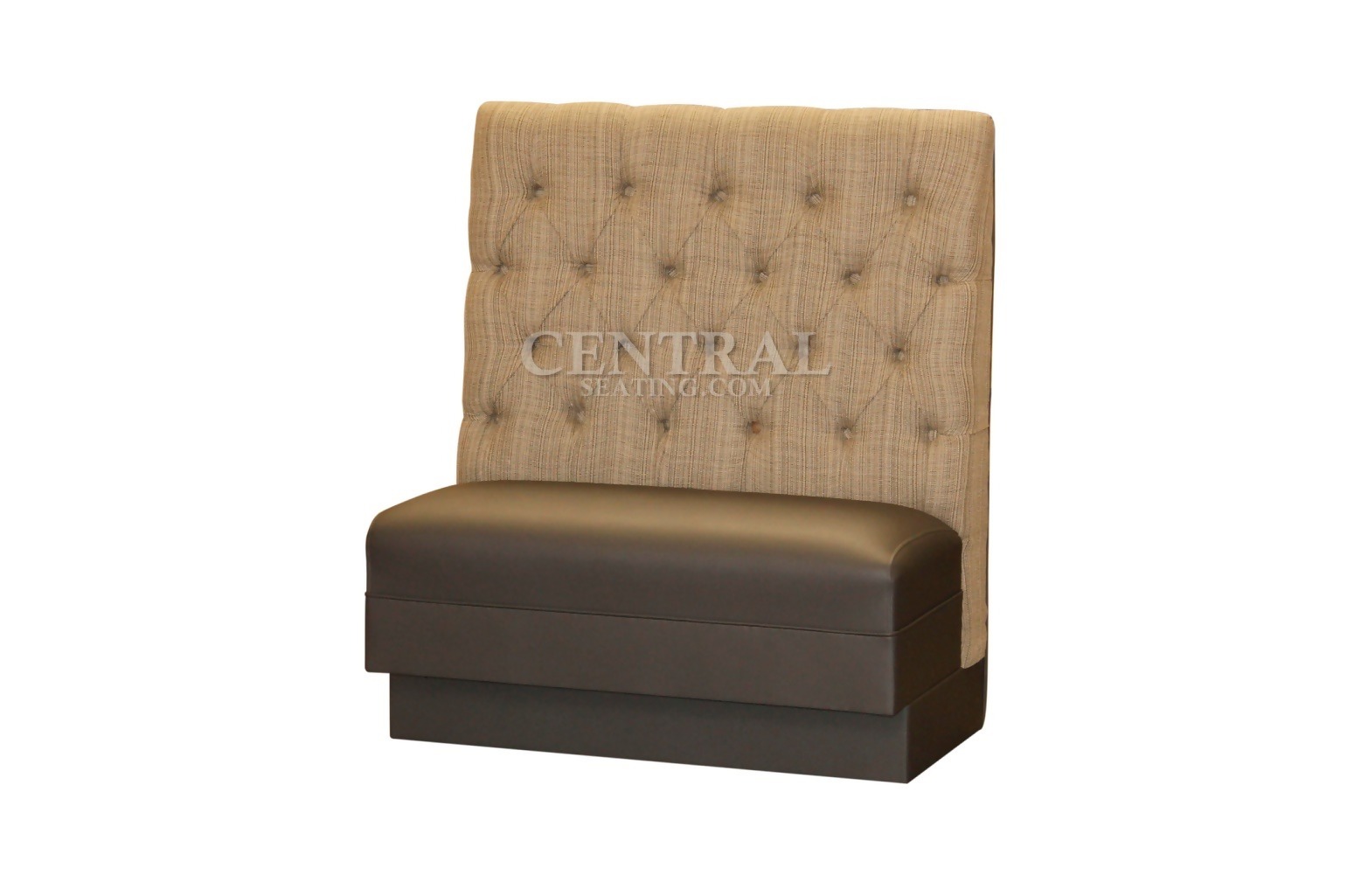 This durable, woven fabric is used on furniture pieces that need to be dependable and made to last. Fabric can be used on almost any piece, as well, from pillows to curtains, beddings to crafts. If you are looking for cover furniture in your living room or need upholstery for the furniture pieces in your business, this is definitely a fabric made to last.
Leather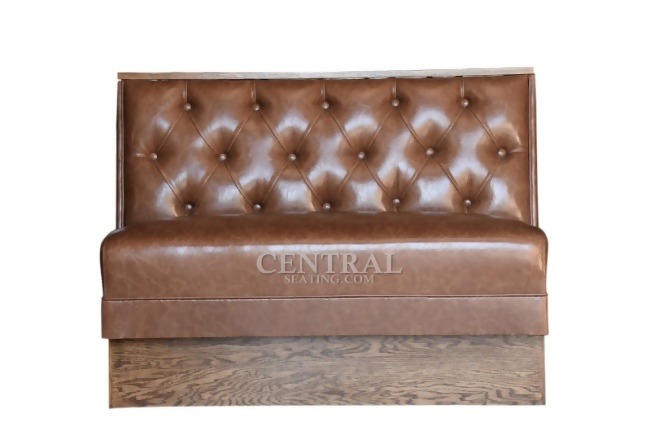 With many different styles of leather, ranging in price and quality, there are a few different styles for a leather dining bench banquette. Full-grain leather takes the entire animal hide instead of just simple layers, which uses the entire animal hide in its natural state. Top-grain leather is still high quality, using only the top layers of the upholstery as the animal hide and the second layers in quality only to the full-grain. Corrected-grain leather takes away all-natural marks of the natural leather and is cased with an imitation grain. Split leather uses the underside of the hide instead of the top and then is laminated with an artificial surface layer.
Suede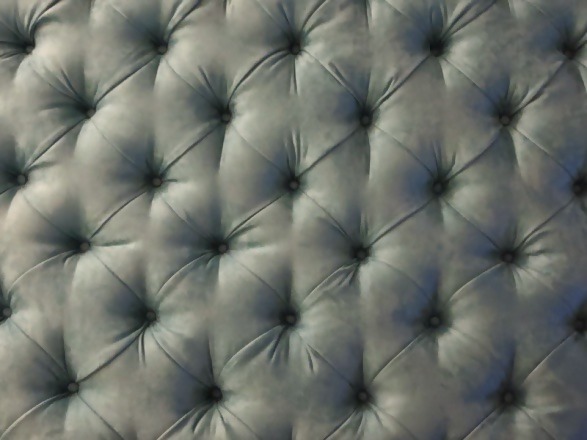 This heavyweight suede fabric is made with a very soft hand. It is perfect for home decor interior design because of its comfort levels and isn't the best for commercial use because of its hard-to-clean attributes. Suede is commonly found in duvet covers, pillows, cushions, tablecloths, and furniture. This is one of the most expensive materials used in upholstery.
Seven Most Common Types of Buttons
Upholstered
Instead of using a button from an outside source, this button is upholstered to use with the same vinyl/fabric/leather material to specifically match the rest of the booth. This can create a camouflaged look. However, you can also mix and match the color and design to create an upholstered button with a different material to complement the entire style of the upholstery.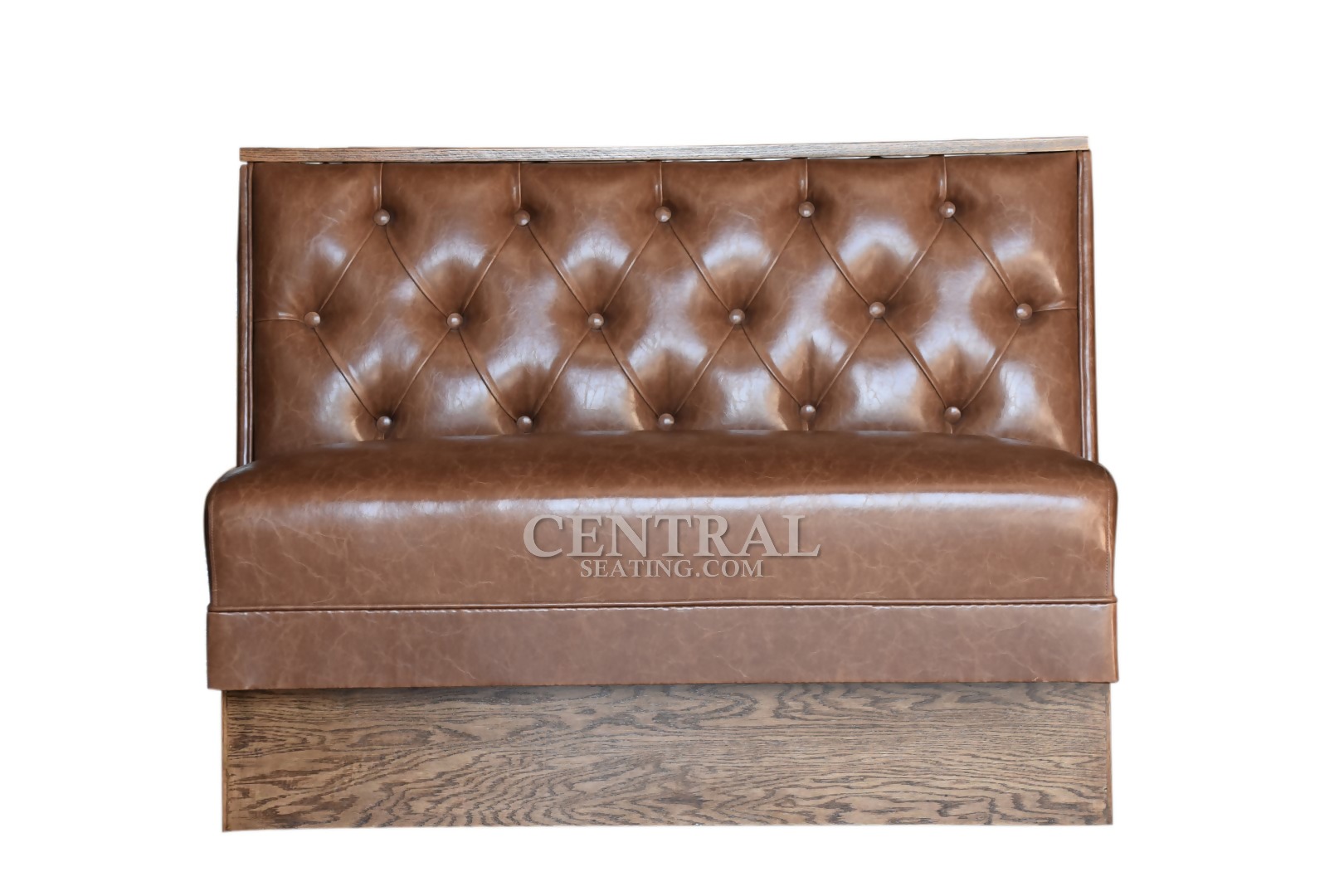 Copper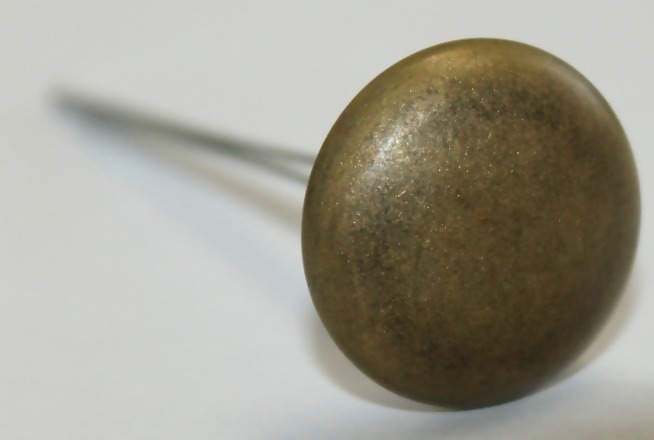 Perfect for those looking for an antique or traditional look, copper buttons are a great implementation for your tufting design. When paired with rich color, this design can easily be integrated into any interior style. However, when implemented in a style that is going for an old-world, at-home feeling, copper buttons will be your best bet.
Diamond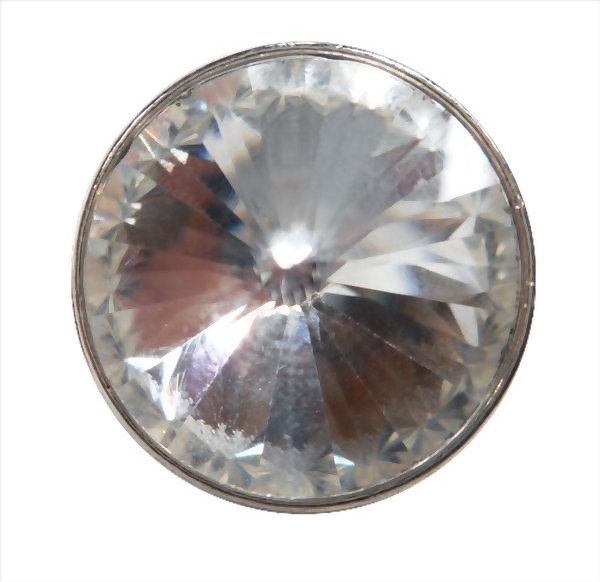 Looking for a little sparkle or pizazz? Diamond buttons for your upholstery tufting can be the perfect finishing touch to add a unique look to your design. If you want to stand out from the rest and create an upholstery finish that will leave your customers and guests giving a double-take on your furniture pieces and set you apart from the rest.
Gold
If you are looking for also an antique or traditional design, you want to implement gold buttons into the stitching. These will not only go great with almost any color, but they can also give your upholstery finish the look you've been searching for. The gold is not only long-lasting but also has lasted throughout the ages of interior design and upholstery.
Brushed Nickel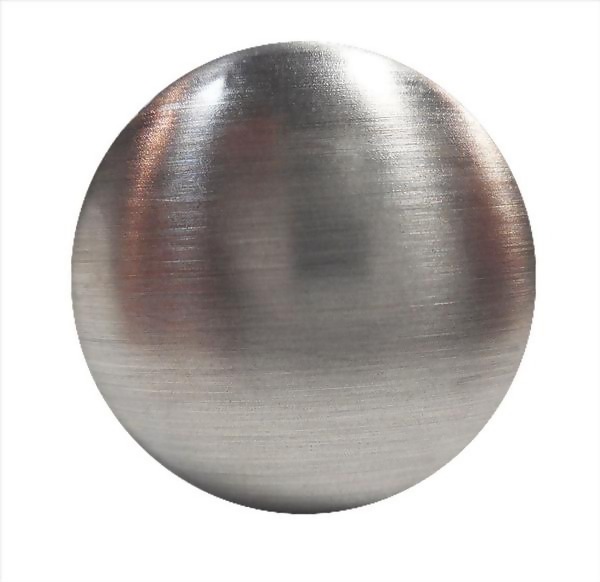 Not exactly as shining like silver, brushed nickel can give you the tarnished, faded, yet shining look you might be looking for when preparing the upholstery furniture with tufting. Brushed nickel is not only inexpensive but will be a perfect addition to any design or color.
What Kind of Buttons We Use: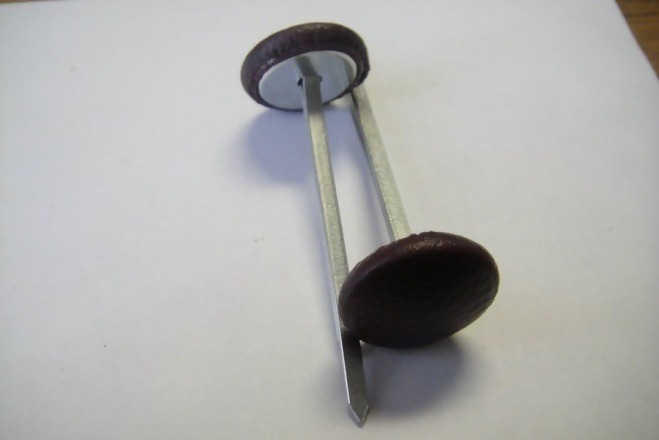 We use prong buttons for copper, gold, upholstered and chrome.  They offer a sufficient, stronger hold with a sturdy service. It gives off an unmatched, personalized look that can be uniquely designed to not only fit your style and taste but also your furniture color.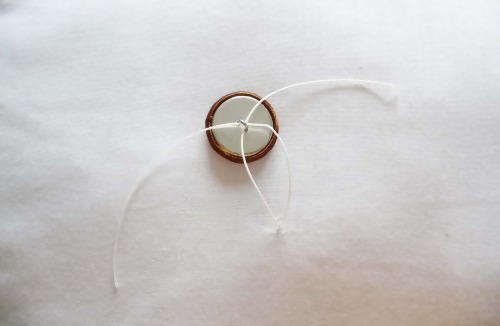 For string buttons, we use these buttons which are simple to install and come in many different colors that match your interior design.
How to repair a damaged or missing tufted button:
If you have finally invested your time and money into choosing the perfect upholstery and tufted cushions and seating yet are disappointed in finding that there has been a damaged or missing tufted button and don't want to replace the entire furnishing piece, you can easily repair a damaged or missing tufted button.
There are various ways that you can fix tufted buttons on your own.
First, you have to cut off the button if it still attached, dangling or loose. Make sure that all the threads of the previous button are no longer attached.
Second, you need to thread a curved upholstery needle with heavy upholstery thread. On one end of the thread, you should knot it securely with a 3-inch tail of thread.
Next, you should push the needle through the couch cushion where the old, damaged button was. Once it is pushed in, you should wrap it back through the front of the cushion. The needle will be curved, which will allow you to be able to go in and out. Pull the thread all the way through so that the knot you made is sitting against the cushion.
Once this is done, thread the new button into the needle. Go through the button in stitches a couple more times to securely place it on the cushion. After you thread it, tie it and double knot it, trim the ends and tuck it in.
If there are various buttons, you might want to consider replacing it, however, one or two of the buttons just may be replaced.
To use a tufting needle to replace the buttons on upholstered furniture on your own, feel free to use this video to aid in the tutorial: https://www.youtube.com/watch?v=GbyNeJLu9EA
Here are also a couple of blogs that can help you as well as with repairing a button.
For various other details, in regard to tufting, types of furniture buttons, different cushion styles, chic accents, and other tufting edits and special you can also check out these two blogs that might give some more information on how to perfect the job just the way you want it.
Before you go in and find the perfect banquette sofa or tufted corner banquette for your restaurant, you also need to look into what are your restaurant banquette seating dimensions. Rather than just searching for banquette bench Ikea and getting restaurant banquette seating, you can easily customize with restaurant booth seating manufacturers instead of just getting any regular restaurant banquette seating for sale.
Whether you are getting restaurant wall bench seating, outdoor banquette seating or round banquette seating, you'll find a seating piece perfect for your budget, style, and establishment. You might also find a specific style that you might not be familiar with, like a curved tufted banquette or an upholstered banquette bench with back. Either way, searching for restaurant banquettes for sale is the old way to go about finding the perfect banquette seats for your eating establishment or personal place, like a residential home. Either way, tufted banquet seating for restaurants can be a perfect addition to your restaurant.