The year 2020 was certainly one filled with drastic change and transformation, which has inevitably influenced the future trends in the restaurant industry as a whole. The year 2021 will certainly experience a change in Restaurant Design & Décor trends. From fast-acting structural changes, revamped restaurant tables and chairs to full-blown branding alterations, it is what kept the industry afloat and still on pace to reach a new record of $899 billion in sales even during such harsh economic times.
But the real question now is, what exactly were those restaurant design trends that surfaced? To provide some more insight on what exactly is shifting within the restaurant atmosphere, below are the spearheading restaurant furniture, design, and décor trends that are reshaping future experiences.
1. Wood Elements to Bring Outdoors Inside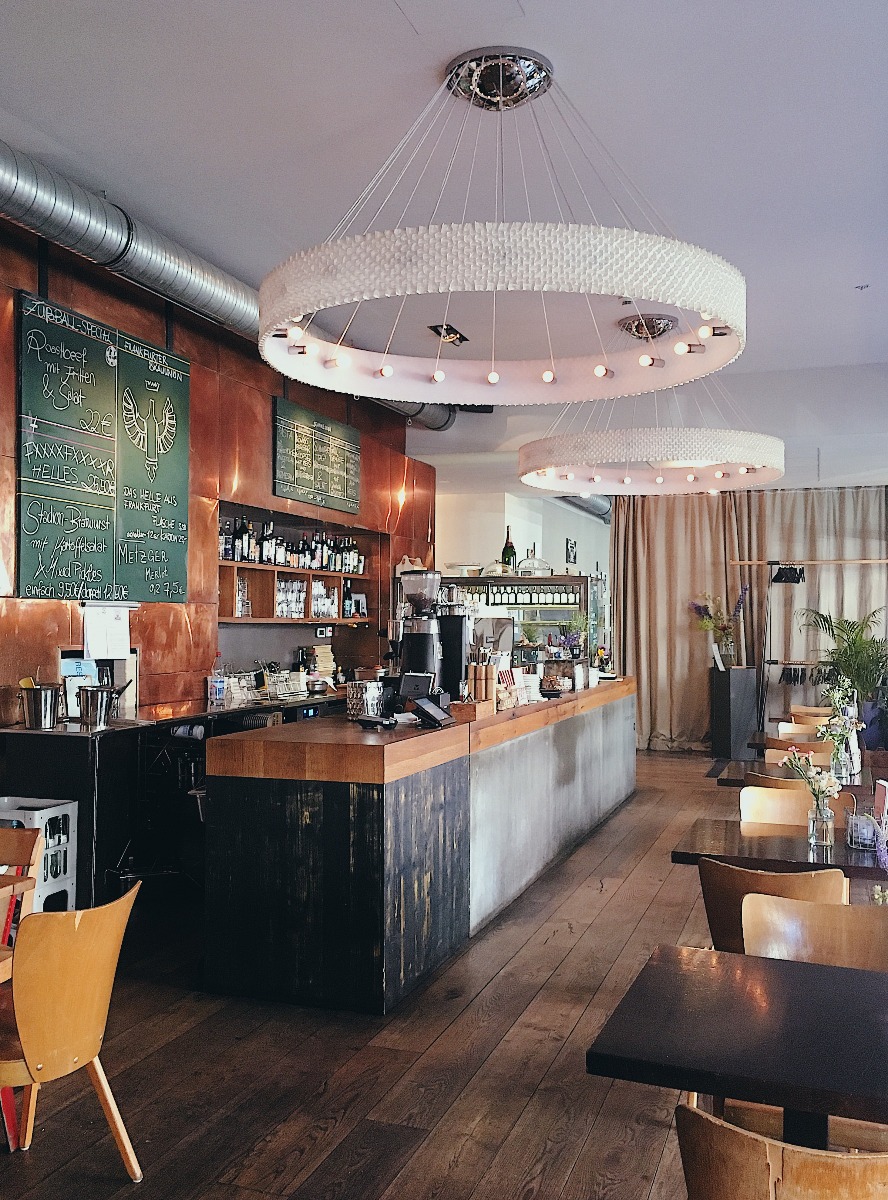 Besides being noticeably cozier, adding wood elements inside can provoke that homely, wild and raw appeal that is highly favorable now and in the foreseeable future. This, along with adding in things like a nice wooden wall accent, can all tie the mood and ambiance together that your customers will naturally appreciate. The best part? It can appeal to nearly all demographics because warm wood tones never go out of style.
2. Mix Matched Furniture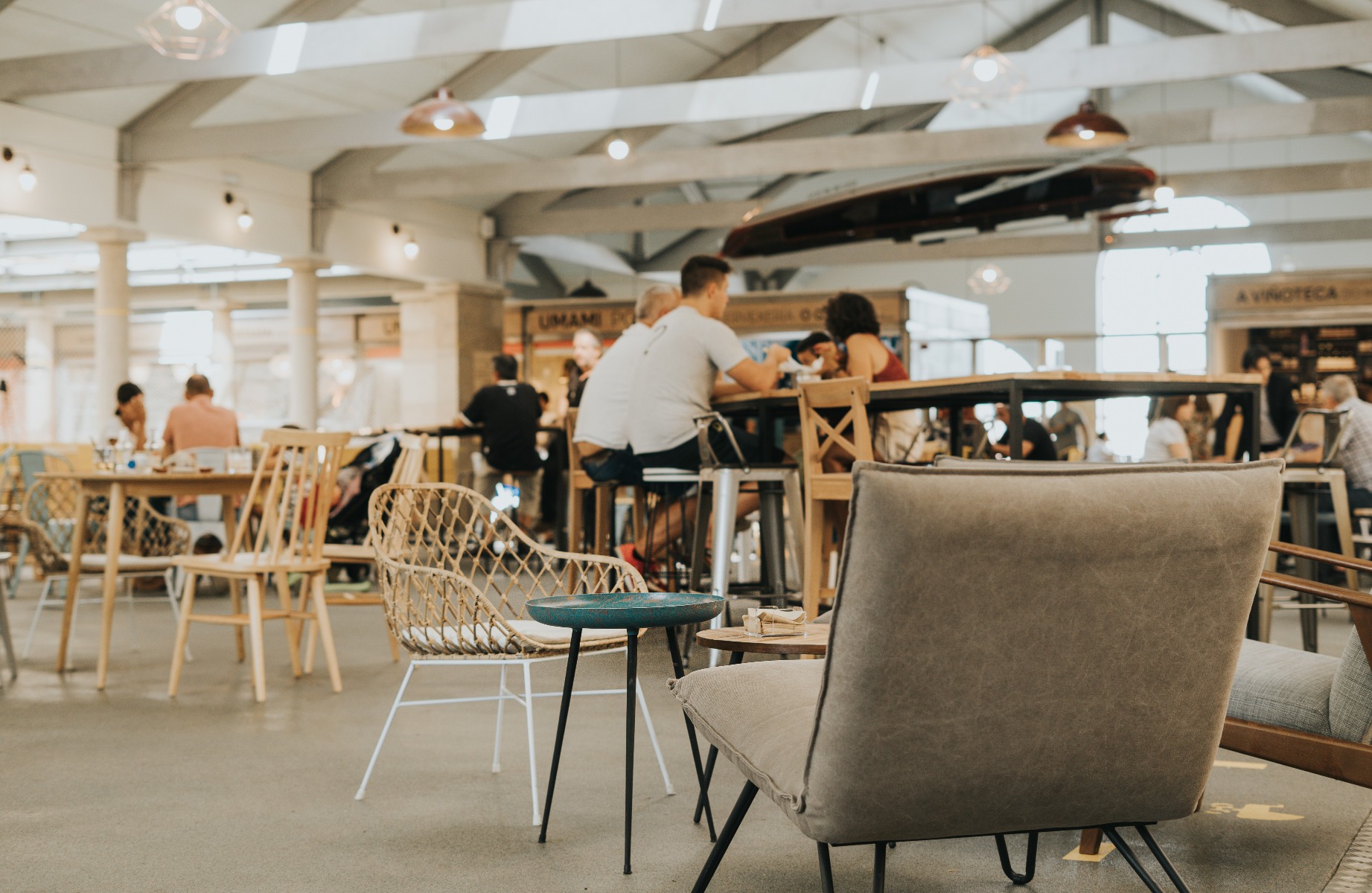 This is an interesting restaurant furniture trend because it might sound like something that would push customers away from the title. However, when executed properly, it can actually draw them in. Mixing and matching restaurant tables and chairs can illuminate that homely feel like the wooden trend mentioned above. It essentially sends visual cues that your restaurant is not a cookie-cutter chain, but rather a thoughtfully, handcrafted place.
3. More Plants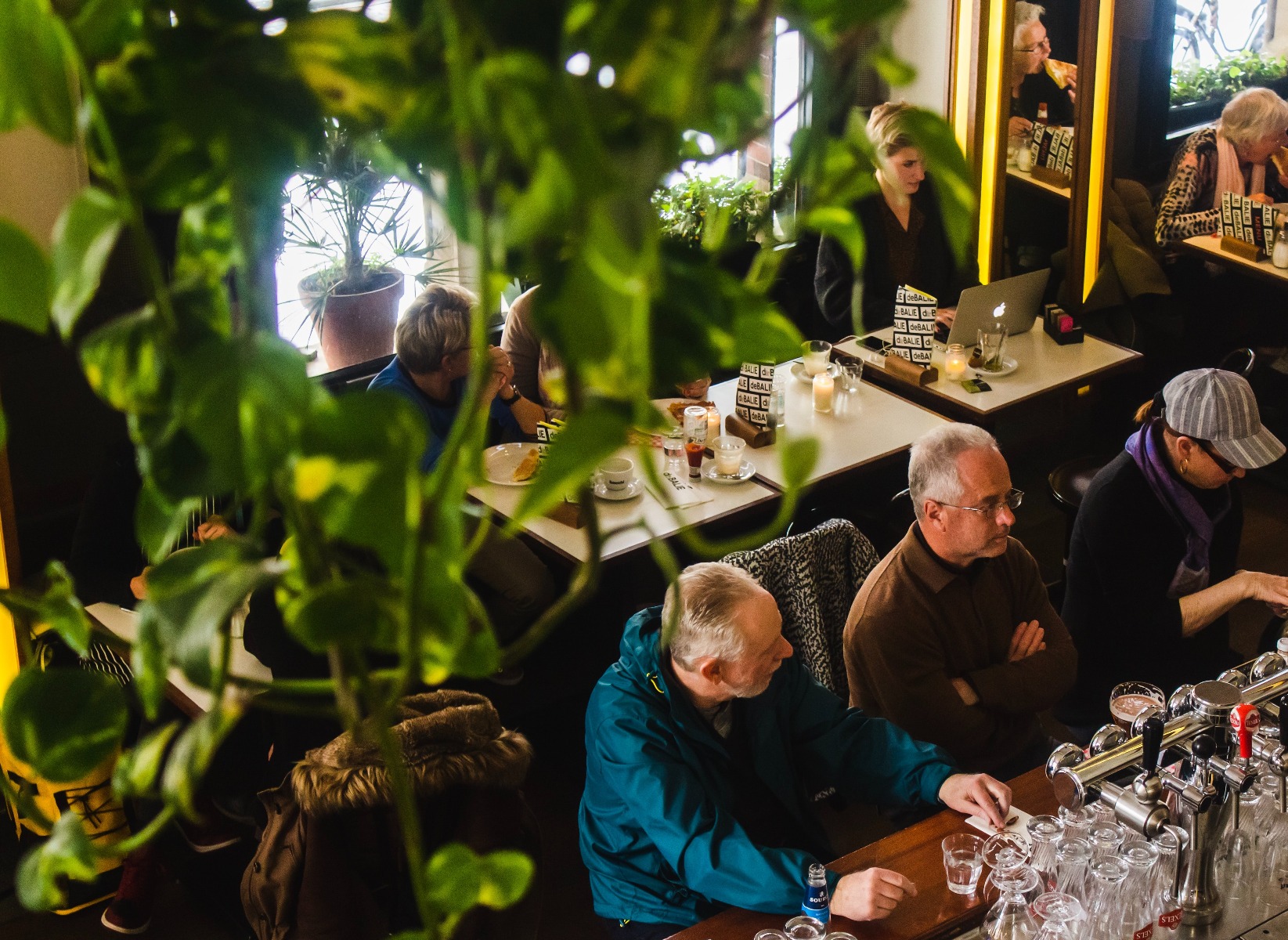 Get ready to start seeing many more plants in and around eateries. With more and more studies demonstrating that plants can make people feel better and improve their perception of the spaces they are in, it stands to reason why the trends in the restaurant industry adopted this one as well. In conjunction with their documented health and wellness benefits, plants are able to offer a unique, lively, and environmentally friendly vibe to just about any space.
4. Warmer Color Tones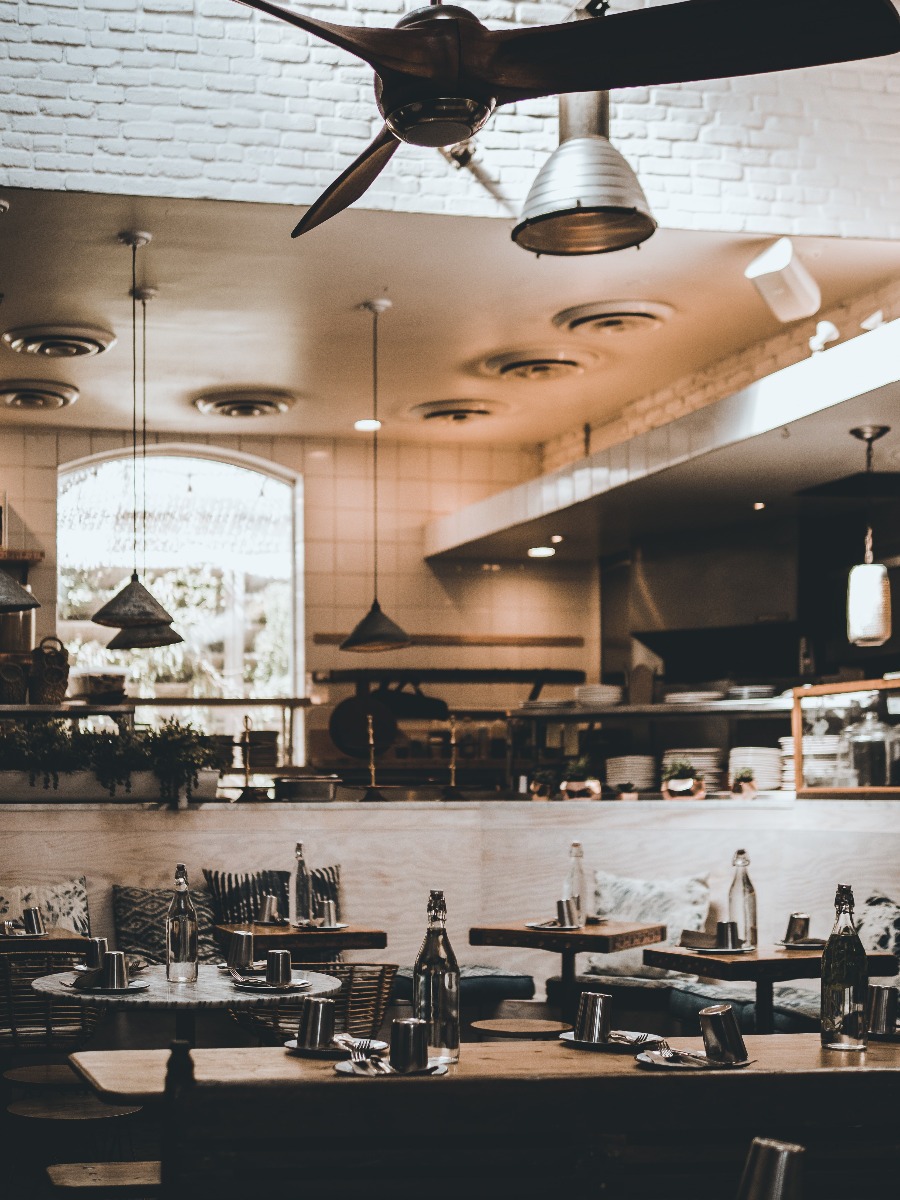 Quoting the Behr Vice President of Colors and Creative Services, Erika Woelfel, "Warm tones are growing in popularity as the gray bases that have been so popular this past decade begin to transition into browns. Warmer tones are welcoming and inviting and help ensure diners are comfortable as they enjoy their meals."
For quite some time, grays and whites have dominated the color scheme in restaurant settings, but that is not so much the case anymore. Interior designers are now transitioning to warmer tones and browns, which is said to stimulate hunger. You also have to keep in mind that assigning a new color code that promotes natural, earthy tones to help diners relax also needs to coincide with the brand you have as well. For a bit of guidance, designers suggest the following:
Ethic Establishments: use brighter, juicer colors such as carmine, purpose, and emerald with natural wood textures
Steak House and Bars: Try earthy browns and dark reds.
Vegetarian Cafes: Woody browns, sunny yellows, and natural greens work well.
Japanese Restaurants: Think about natural shades of wood and stone.
Elite Establishments: Stick to steels, blacks, chrome, and gold
Children and Family Places: You cannot go wrong with a light pastel palette.
5. Open Kitchen Floor Plans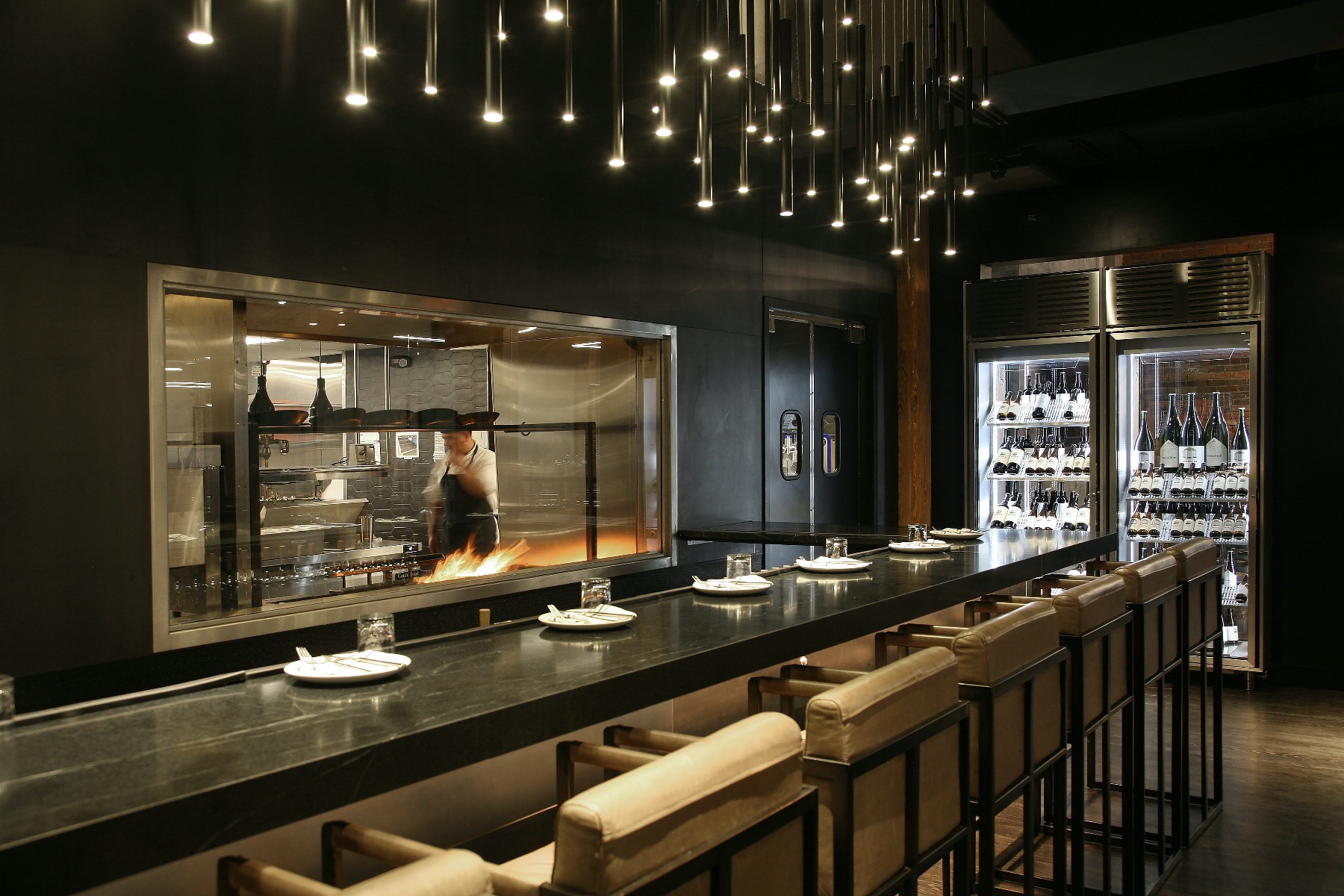 Sure, the open floor plan concept has been a food transparency trend for quite some time now. However, it is now branching into a whole other role, and that is opening up and connecting the kitchen area to link all the stages of food preparation together. This restaurant design trend is a way for customers to feel the strong presence of the kitchen and sets the tone and standard to maintain a quality kitchen area very high. This, in turn, builds more confidence in diners that they are eating from a quality place. Plus, they get to watch as their food is getting prepared, which can raise anticipation and excitement.
6. Handmade Crafted Goods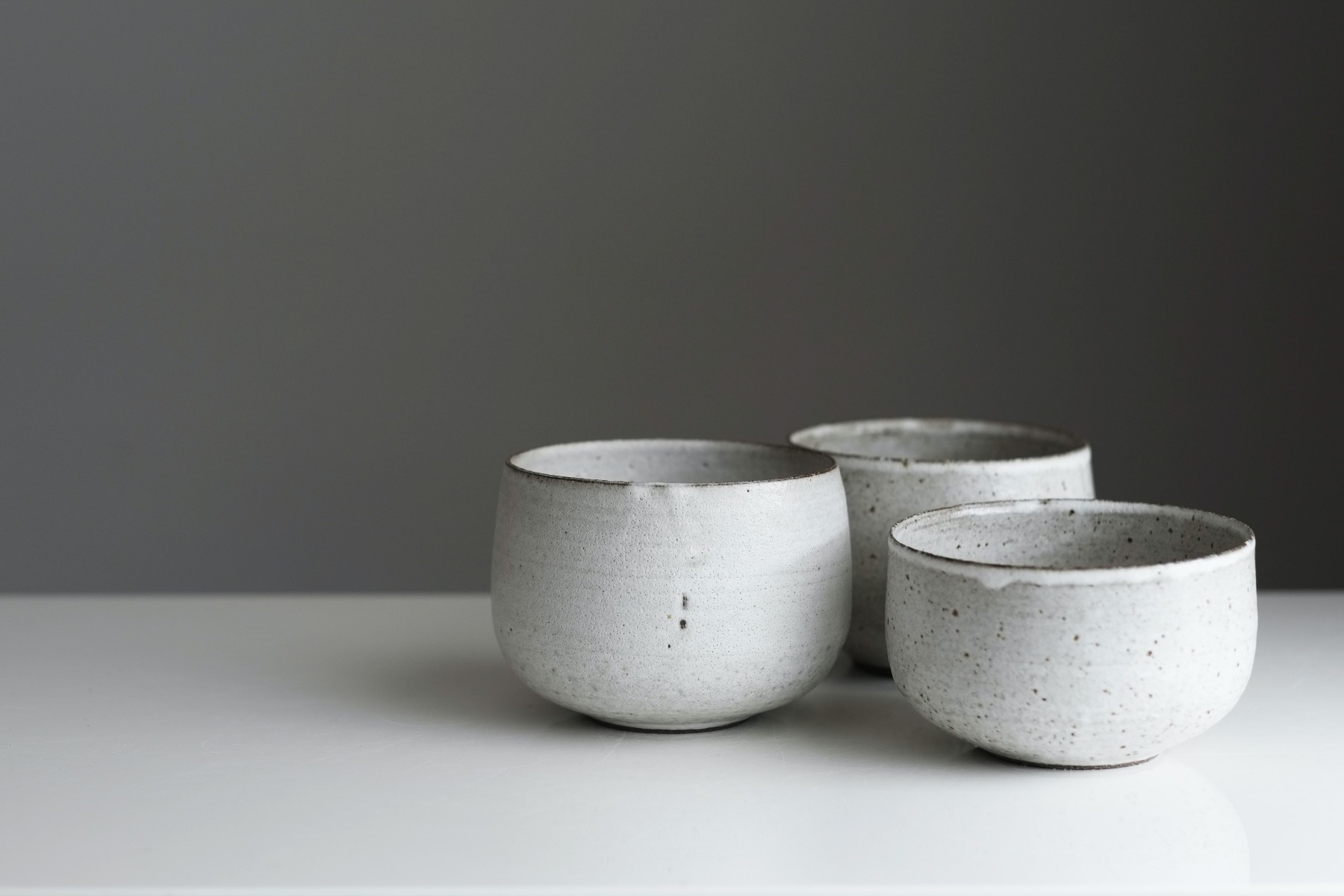 One of the most extensive perks of using handmade utensils, plates, and bowls is how it can heighten the artisanal experience while supporting local artists at the same time. You are showing your customers that you are an integral part of the community outside of the brand name itself, and it gives you a very authentic, personality-driven edge to your space. Or, if you are an artist yourself, then you can add that extra personal touch to your brand and make it even more unique against others who are using store-bought ones.
Tip: You can also take this a step further and support local artists by hanging their artwork up on your walls too. This is another rising trend in the restaurant industry and worth considering to grow more respect, reputation, and local engagement.
7. Immersive Experiences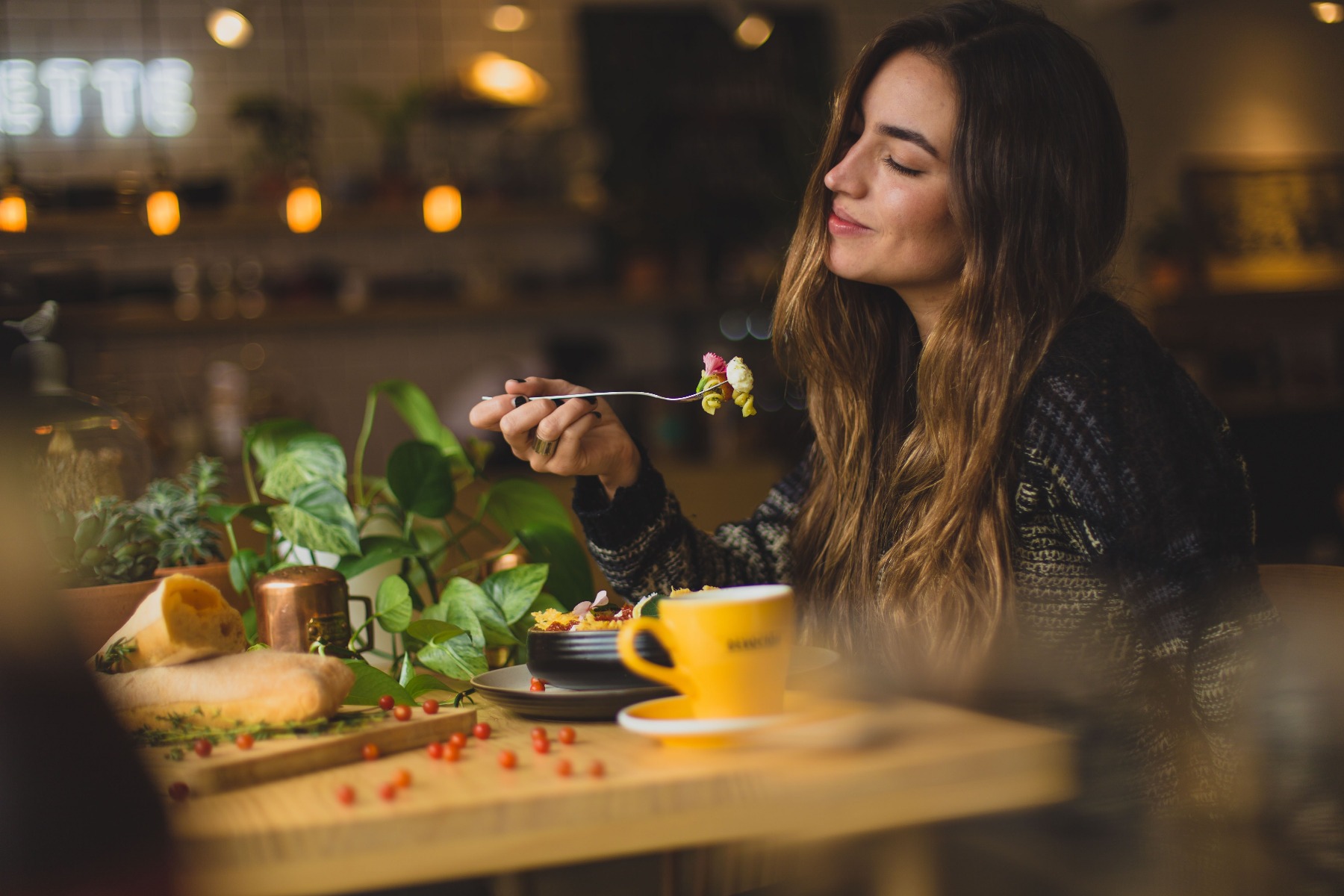 In today's day and age, more people are aiming for experiences over products. They crave that immersive experience atmosphere, which is another reason why the open floor plan involving kitchens is hot right now. Keeping this societal demand pedestaled, the restaurant design trends that come from this are directed towards giving customers a multi-sensory experience. They are finding new, refreshing ways to keep people mentally stimulated while also keeping them rooted within the moment.
Some ways this is being done include the implementation of new experiential activities that rattle emotion and develop a memorable reaction. Waiting area photobooths is one simple way to add spice, or going to the extreme like designing an ice bar like in Amsterdam are ways you can entice your customers to brag about your offerings that they cannot get anywhere else.
8. Using the Ceiling as An Art Object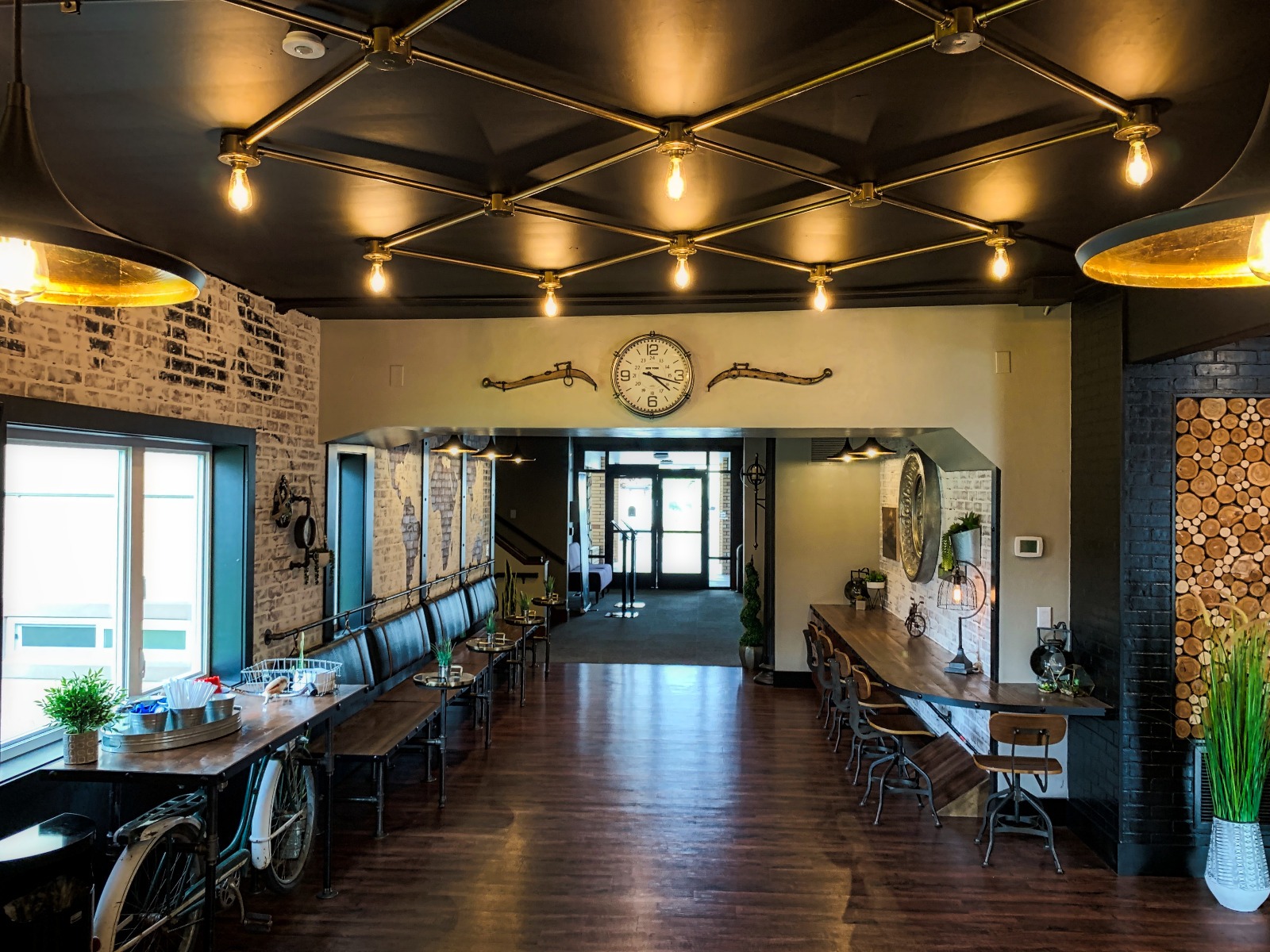 Naturally, decorating the ceiling of a restaurant might sound like something that is optional. No one is going to be staring at the ceiling, right? Though no, maybe not, it does not disregard the fact that ceiling décor is essential to the overall design. Those who ignore the ceiling are putting themselves at risk for giving off an uncomfortable perception of the entire space. Because of this, 2021 designers are posing that restaurant owners should do one of two things:
Use the maximum ceiling space you can to make it more voluminous, airy and make the entire area feel larger. There is no unique décor you need for this, but ensure it matches the rest of the theme.
The second is to present a ceiling space at one of the main focal points of the restaurant's design. Make it statement-making through wow factor décor and do so while strategically making it a natural continuation of the rest of the design concept.
Conclusion - Integrating Trends to Foster Restaurant Success
As you can see, even with the hardships the year 2021 brought, it also fostered new creativity and innovation genuinely unearthed some pretty remarkable trends in the restaurant industry. From restaurant tables and chairs, color schemes, to everything else in between, it is all painting a picture of what the future is going to look like and where the industry is going to be heading.
With that being said, if you want to remain competitive and relevant in the ever-evolving market, it's time you begin strategizing and positioning your own restaurant, so it does not fall behind and feel outdated against the new restaurant design trends. Use the above list as a guideline and as inspiration to support you moving forward, and know that there are quality restaurant furniture resources out there like Central Seating that can help bring blueprint ideas to life. In the end, you have the knowledge and tools in front of you, and it's time to leverage it to begin paving the way for long-term success.