Romance Your Customers with an Italian Chic Design
The standard Italian decoration in restaurants revolves around the checkered table cloths, romantic statues, and images of grapevines and other tourist attractions.
However, those are not the only Italian decorations available for your restaurant. There are so many diverse ways that you can tap into you the rich, unique Italian culture, depending on clientele that you are targeting and how you want your guests to be relaxed, comfortable, and enjoy their meals.
If you want to put them right in the middle of Venice with not only your food choice but how well you've created that sort of atmosphere, then the decor and interior design can truly make your dream restaurant give them the experience of their vita.
So, whether this is your first restaurant or you own a whole chain of Italian restaurants, this article will give more information on how you can adopt an Italian theme in your restaurant.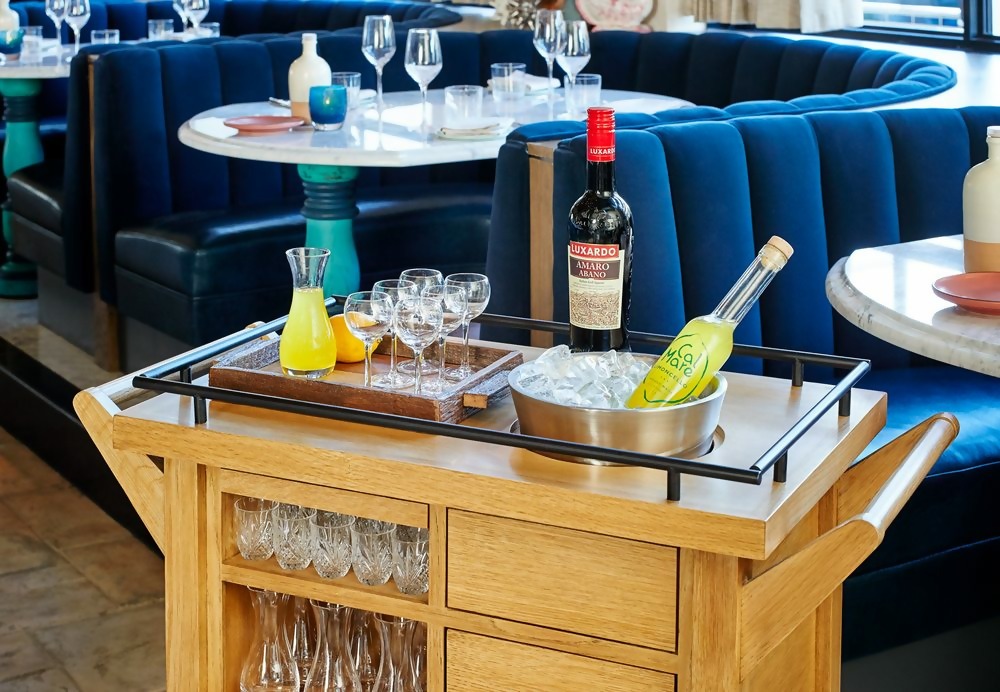 What makes a restaurant become an Italian restaurant
Before deciding which restaurant to dine at with your family, there are certain factors to consider first that makes it a great restaurant to dine in.
Normally, in the previous years, dining in a restaurant was reserved for a special occasion only, but nowadays, lifestyle has made everyone busy and people opt for dining in restaurants. This is a great opportunity for restaurant owners everywhere—who have the opportunity to rake in the customers—and cash.
To offer Italian cuisine, most restaurants and chains have been established all over the world and they claim to serve traditional and authentic Italian meals.
Apart from food, the tradition and the rich heritage that surrounds Italian food is centered in a family setting. This famiglia mindset is also a great opportunity to wrap your restaurant theme and style around.
To provide a great meal, the atmosphere and the service are very important in an authentic Italian restaurant.
Authentic Italian food
Food is the main thing that will keep customers coming back to the restaurant and spreading the word about the food in your restaurant. The main reason for people to dine out is the convenience that comes with it by having a meal that they would not prepare themselves.
To satisfy the wide variety of guest preferences, having a wide range of menu is very important. The use of local and organic ingredients has become popular as well as having the vegan and vegetarian options. To create authentic Italian dishes, restaurants use the best ingredients that are in line with the traditions to produce the same quality of food, day in and day out. Loyal customers will want to have their favorite meals to taste the same every time they order—no matter where they're eating.
Restaurant Service
"Excellent service can make up for any mistakes in the food" is a famous saying in the restaurant industry.
Great restaurants do not have an issue with food. Providing a wonderful dining experience can be done through offering superior services by friendly, warm and knowledgeable staff. The staff should be considerate, attentive and timely to every table that they are assigned to serve.
Guests will not be happy and may not return to the restaurant if a staff forgets to bring them food when it is ready or bring food to a customer that they did not order. A wonderful serving staff should be able to make honest suggestions about the menu and show genuine enthusiasm for the menu. Especially in the restaurant industry, your customers will be expecting excellent service—and not just tasty food.
Offering great service to customers extends beyond the table, coordination between the front-house and back-house staff is also important in providing a wonderful meal.
Restaurant Atmosphere
It is important to enjoy the time you spend with the people you have gone out to dinner with.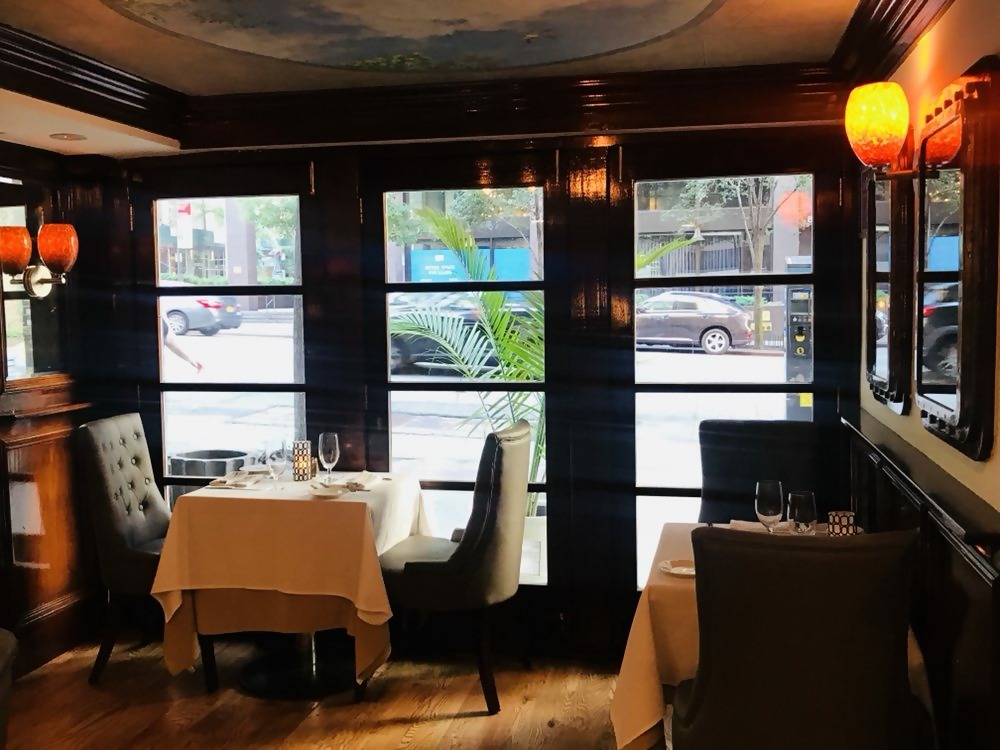 A restaurant should be able to create an atmosphere that allows people to converse at normal speaking volumes without hearing a single word from the other guests around them.
The Italian culture is known not only for being loud and cheerful, but they're also always centered around family. This means that this sort of look on life should resonate with your Italian restaurant. You should have set up a cozy, authentic atmosphere to match your tasty Italian food.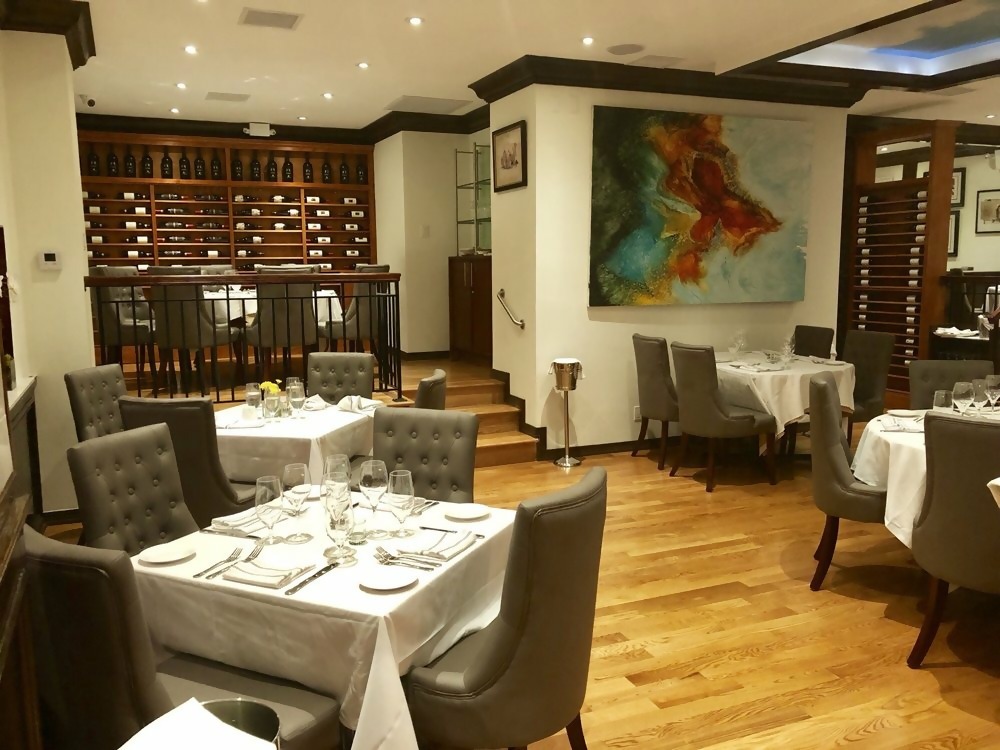 What to include to complement an Italian eating experience
Whether you need inspirations for Italian decorations or want to start an Italian restaurant or just want to have an Italian decoration in your home kitchen, there are a lot of decoration ideas you can use.
Italian decorating in a restaurant can be shown in subtle and small touches of displaying Italian wine bottles in a small shelf or not-so-subtle ways of painting the whole room with colors inspired by Tuscan-style paint.
The possibilities when it comes to decoration are quite limitless. You can go quiet or loud. You can also have Italian murals and marble floors from the Italian countryside.
The following are some of the decorating ideas that complement an Italian eating experience:
Old-school Italian:
Old-school Italian cuisine in the United States includes a variety of traditional dishes such as lasagne, spaghetti, and meatballs, Fettuccine Alfredo, pizza, and spices such as garlic, oregano, and basil. If you find a traditional Italian restaurant serving these types of food, it will always be designed with an old-school decoration to match it.
This includes the white and red checkered table cloths, rich wooden chairs and tables and soft lighting. The restaurant will also have accessories such as hangings of tomato sauce cans, cured meats, and bottles of olive oil. Other accessories include artificial or real grapevine, dried herbs, wine bottles used as candlesticks grape bunches suspended from the ceiling or hanging on the walls.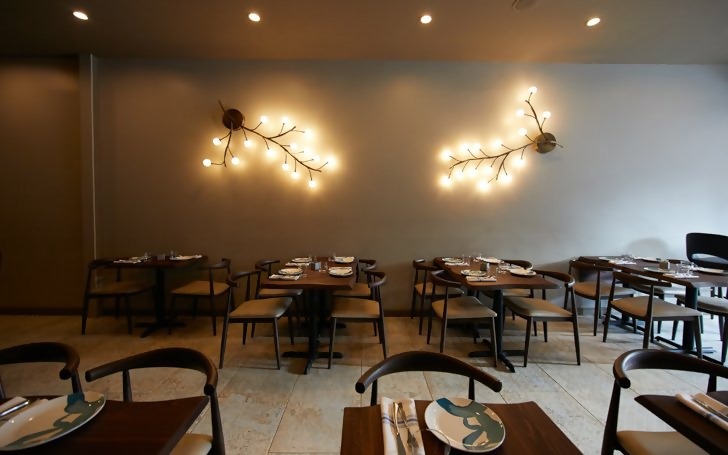 Modern Italian:
Italian restaurants in the United States and Italy are decorated in a wide range of décor, from traditional to modern. A modern Italian restaurant features minimalist décor and clean furniture lines. Rather than using the old-school design of red and green hues, modern Italian restaurants use lighter colors such as white and cream for their wallpapers and paint.
Typically, the walls are clean and accented with framed prints, paintings or photographs, and modern lighting fixtures. Modern Italian restaurants will also have flower arrangements that are simply accented with fresh sprigs of rosemary or oregano to add the Italian fresh and flair fragrance.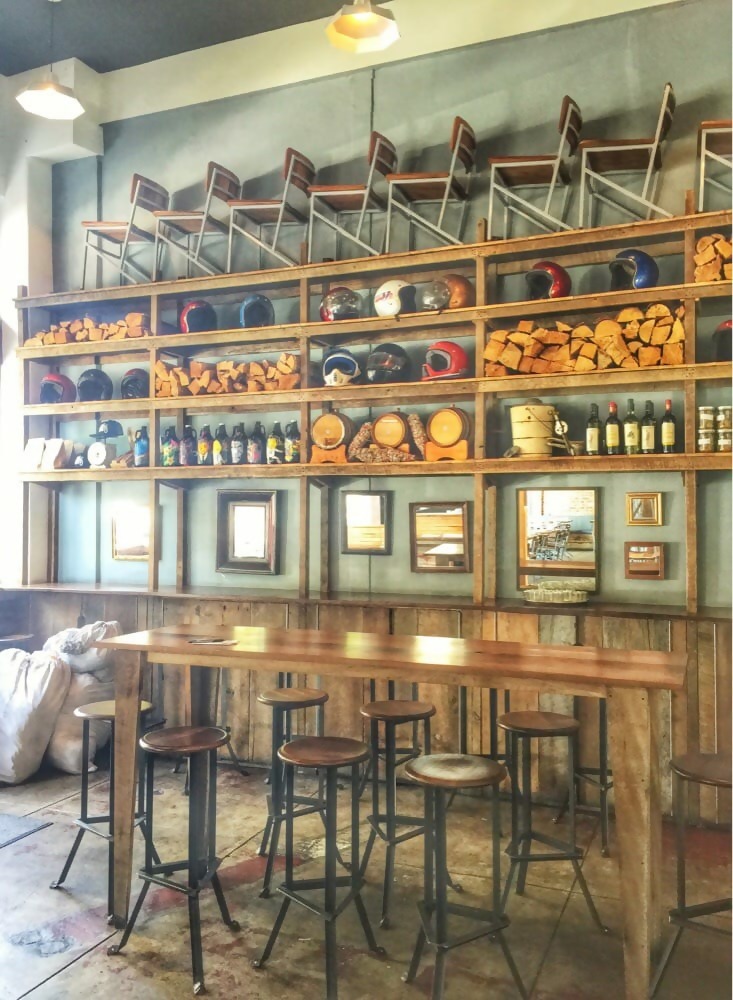 Themes
Using a particular theme or getting inspiration from a location are also other ways of decorating an Italian restaurant. This can be especially personal if you've been to places in Italy or have family who lives there. It is a great opportunity to put your own spin on your restaurant to match where your family comes from.
You could choose to use one of your favorite places in Italy such as Venice, Rome, and Tuscany.
A Roman-themed restaurant could have photographs of Colosseum, reproduction statues of goddesses and gods or the reproduction prints of the works done by the famous artists of Italy.
A Venice themed restaurant could showcase the extensive murals of gondolas and canals. The Tuscan theme is known for the rich earth tones, for example, green, gold and rust, in addition to the use of marble and tiles in counters, floors, and tabletops.
Also, a Tuscan themed restaurant can include the use of faux or real stone columns and pillars on the entrance and paintings of the countryside of Italy on the walls.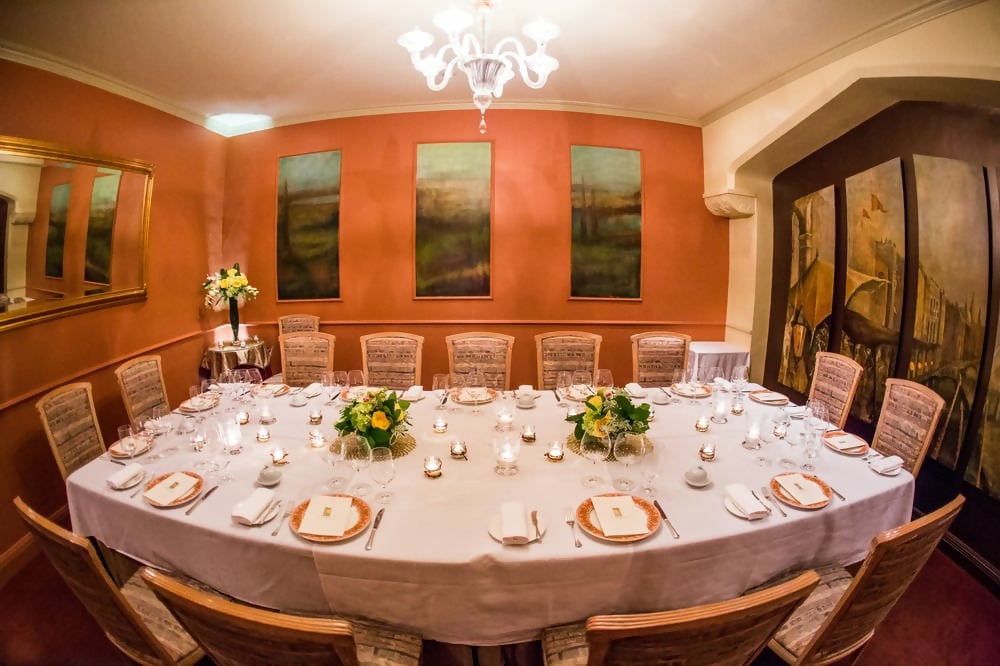 The Secrets of the Italian diet
One thing's for sure—the Italian diet is certainly hefty, but delicious! The Italians are known for their savory food, so you really have the bar set quite high when it comes to expectations.
The following are some of the Italian diet secrets that you can include in your restaurant as a wallpaper for your guests to see:
Dine leisurely:

Italians like to enjoy their eating experiences. They socialize and relax when they are dining, could be over dinner, lunch or even coffee. For the Italians sitting on the table for longer periods of time does not mean that they are drinking or eating excessively.
The Italian diet does not necessarily mean pasta and pizza. Italians enjoy food rich in vegetables, fruits, fish, beans, olive oil, whole grains, tomatoes, red wine and small amounts of red meat. Midday snacks for kids are usually fruit or yogurt and not cookies and cakes, while for the adults, they choose cappuccino made with milk or coffee.
Stop when you are full:

According to a Rome physician, Italians are not concerned by the calorie intake because they stop eating when they are full. Since the Italians eat leisurely, they get the signal that they are full and can just enjoy the company with coffee. The Italians satisfy their sweet tooth with fruit instead of desserts which are high in calories.
Balancing quality and quantity:

The Italians balance the quantity and quality of the ingredients; enough carbohydrates, small amounts of fat, lots of chicken, fish, and turkey and a small amount of red meat. Italians eat their food in small portions and do not drink soda and eat junk foods or chips. They use olive oil for cooking and in salads—it truly is a staple in the Italian diet.
Enjoy fresh and simple foods:

The Tuscan diet is high in soluble fiber and protein to fill you up for longer periods and has very few calories.

Pasta e Fagioli

and

Riboletta soup

are the two popular dishes that have beans in them. Balsamic vinegar is a low-calorie product that is used to flavor salads and foods.
This healthy and delicious cuisine uses gigantic lemons, herbs, fresh fish, capers and artichokes. Pasta is served with a small amount of olive oil and tomato sauce and lots of vegetables but always in small portions. Most of the Italians use fresh ingredients mostly from their gardens.
Don't diet:

Italians are not driven by the nutritional labels of dieting as they eat satisfying and healthy meals and stay active. When people are on a diet, they are stressed hence gaining weight. Instead, you should eat well and only have something sweet on special occasions and you will not be frustrated. This is great news for any Italian restaurant, which is hoping to enthrall customers to have their fill (and get paid).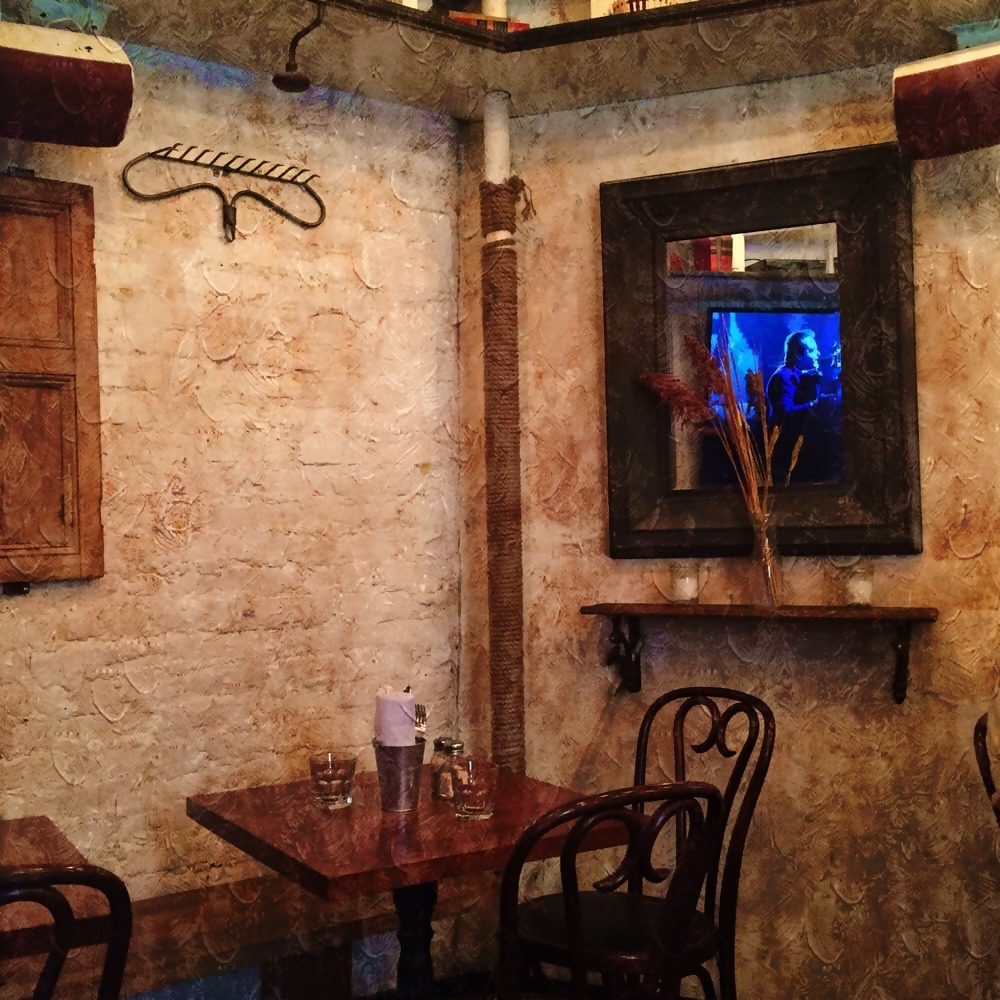 What goes into decorating an Italian restaurant
With all the inspiration out there that can help contribute to the look of your restaurant, here are a few things that can help you if you're in the design or decorating stage of your eating establishment.
The following are some of the ways that you can decorate your restaurant to make it look Italian:
Fast and easy upgrade:
For a casual Italian restaurant look, cover the dinner table using a red-checkered cloth. For the case of being more formal, dress the tables in simple white linen.
The tables in the outdoors and bar areas at the restaurant can be covered with the traditional checkered table cloth that you often associate with Italian. Add an empty wine bottle covered with candle wax from a dripping candle that can be a simple centerpiece in the middle.
For modern case upgrade, take several bottles each with no label and paint each half of the bottles with red, white or green spray paint to display the Italian flag. While painting you can mask the top halves of the bottles to protect them from the paint. Besides, you can place faux grapevines to the tops of cabinets or also use bottles of imported olive oil with ideal labels written in Italian.
Wall Upgrades:
Change the outlook of your Italian-themed restaurant using simple decorations such as a framed Italian restaurant menu model or you can opt to have a poster advertising wine, bread or olive oil of Italian descent.
Complete the entire wall area using a framed gallery of Italian family members, Italian famous legends and vintage interior looks of Italian restaurants. Wall upgrade may also require handwritten words such as "ristorante" — "restaurant" in Italian across a wall in one side of the restaurant.
You can do this by projecting the word using an opaque projector on the wall and trace it either in chalk then fill it with latex paint. Ensure you draw a straight line on the bottom of each letter using a laser level before you trace them. Display Italian kitchen tools made of wood such as a polenta paddle, pizza cutting board or ravioli rolling pin on the wall. Display them on top of shelves or a bookcase or among the spice tins.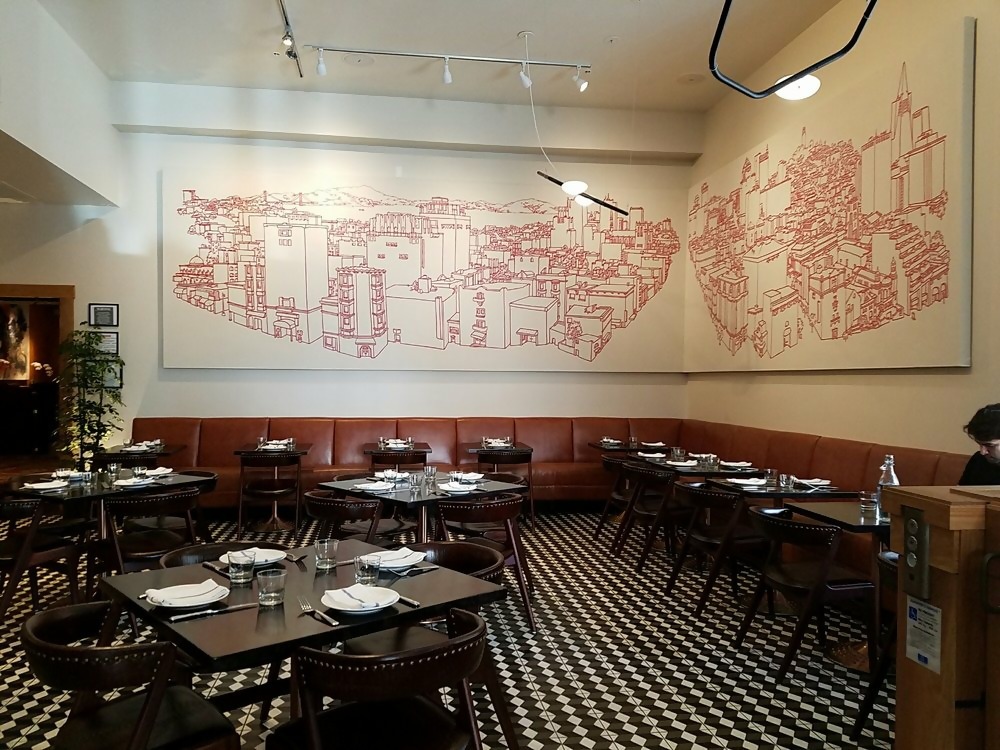 Faux Murals and Finishes
Change the entire view of the whole restaurant by adding murals and faux finishes to give it an Italian look.
Paint the walls with warm shades of yellow and orange for a look similar to stucco, no stucco or plaster required. Paint the walls using a light yellow or white shades, then mix the clear latex glaze with bold yellow or orange. Brush on the glaze and use a rag to rub out most of it.
To avoid the glaze from drying up before you use it, work in a small area at a time. Paint a mural on the wall of the restaurant of an Italian street. You can do this by tracing the projected image on the wall with chalk then fill the designs with desired paint colors. If you're not very artsy, you can hire someone to take this mural on.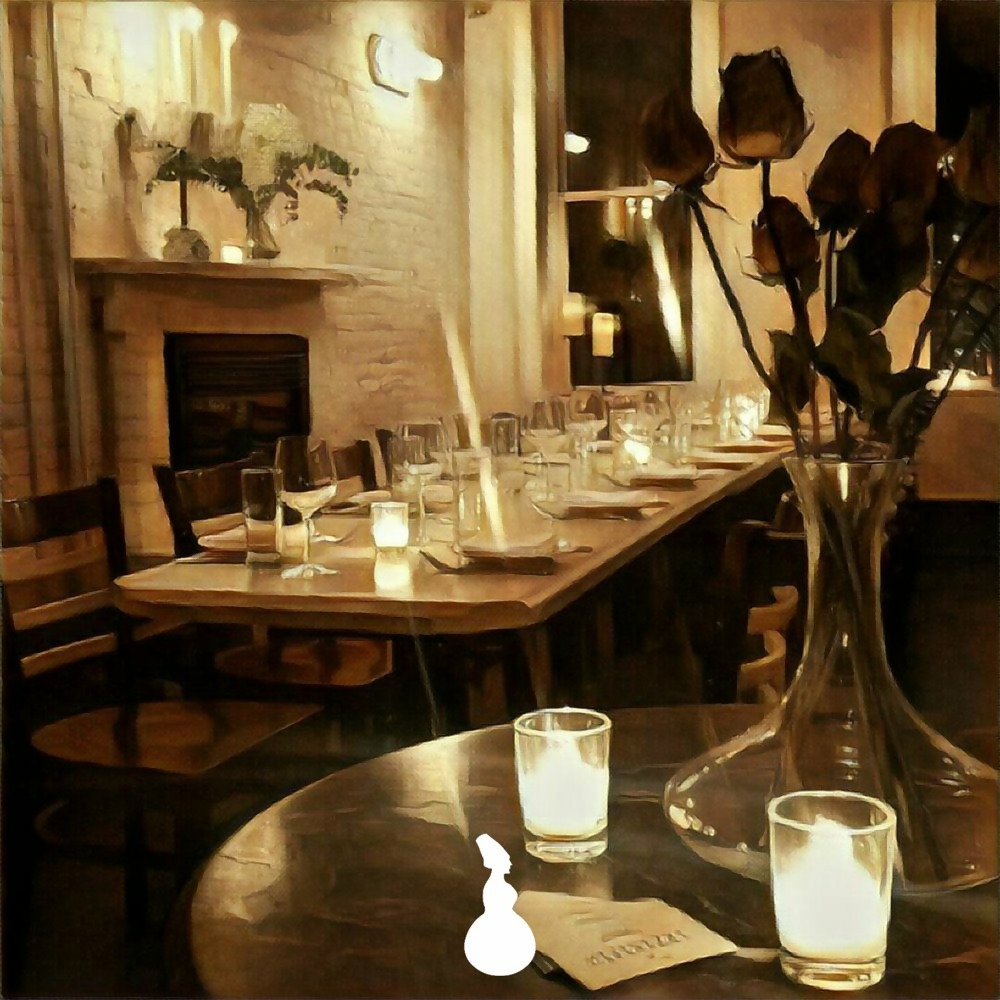 What are the must-haves in Italian restaurant interior decorations?
Italian restaurants can be designed in different ways apart from the standard checkered table cloths, statues of grapevines and images of major attractions for tourists in Italy. The interior design of an Italian restaurant will vary depending on the cuisine, provenance and target audience.
If you are not offered with the different options of a potential design for your restaurant, decorating may be a challenging task. But you are only limited to your imagination as a restaurant owner.
The following are the different ways to do interior decorations in an Italian restaurant:
Décor Variations
Italian restaurants can either look intimate and cozy or have an expansive look when you use a bit of decorative finesse depending on the ambiance that you want your guests to feel. The great thing about the variations is the fact that you can really have the freedom to choose what you want and put your take on the Italian traditional look.
Some Italian restaurants use wood chairs, rustic décor, and open kitchen designs to bring out the conviviality of the restaurant's atmosphere. This type of décor highlights the joy and comfort of life.
More formal Italian restaurants use vintage fixtures, ornamental restaurant chairs and tables, muted lighting, wonderful wallpapers, and carpeting that are beautifully patterned on the floor.
To give a contrast to the elegant table cloths, use dark wooden floors and decorative items on the walls. You can have back-lit wine shelves in between these decorations and give a sleek seating arrangement as well as plain walls and mirrors.
If your restaurant is a family-owned one, like most Italian restaurants, you can use decors that showcase a family story. Such decors will enable you and your family members to work together in providing a cluttered, homey and welcoming feeling to the guests.
It is important to provide a great atmosphere for your customers so that they can come back again and hopefully with their friends and family.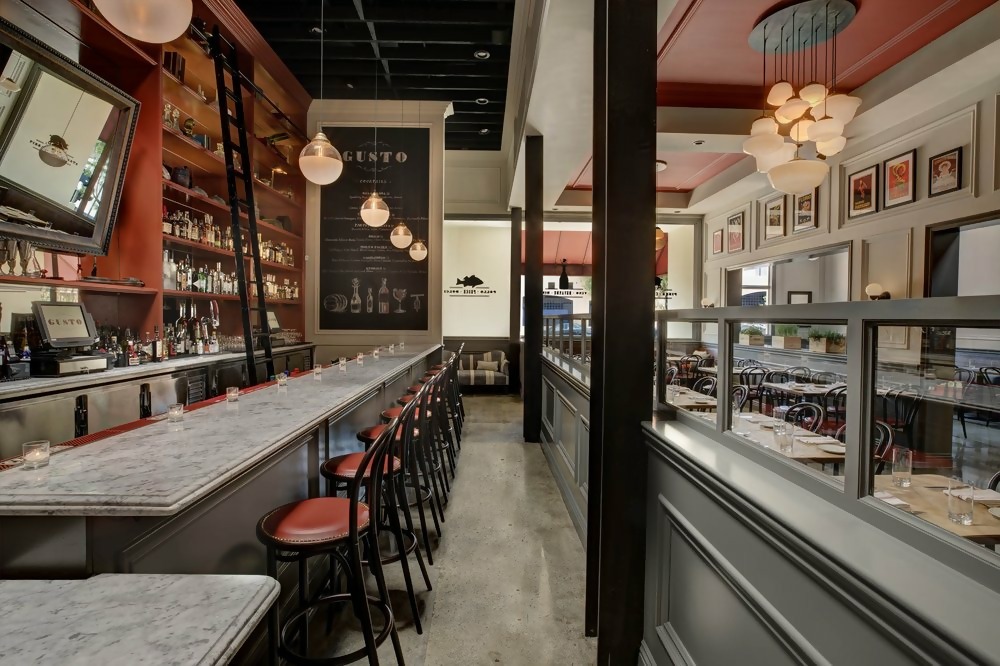 Creative Italian design trends and ideas for restaurants
Italian restaurants have a special charm that draws guests into them. Since Italian style restaurants are trending, there is a range of ideas for you to adopt so that you are part of the modernity spirit. These ideas common for their versatility and shows the originality of Italian cuisine.
To have an Italian décor style in your restaurant, use natural materials for the countertops, furniture, decorations, floorings, and the walls. When you are selecting colors for the motif, colors of the earth and shades of gold is your preferred choice.
For a clean and fresh look of your restaurant, use a fresh coat of paint as a simple upgrade as it is cheaper.
Cool shades such as blue, green and purple, create an illusion that the restaurant is large while the warm or dark hues, give the restaurant a more intimate feeling.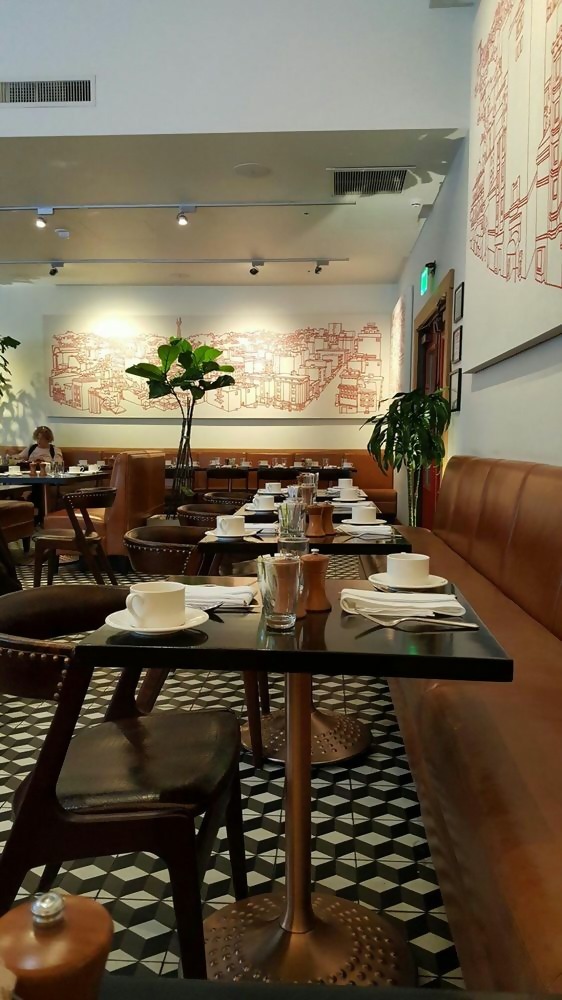 Italian family-style restaurant concept
Nowadays, family-style dining has become common and restaurants offer dishes that are moderately priced and menus that showcase a mixture of the different cuisine with sauces, dips and other toppings.
Family style restaurants come with different themes such as Chinese, barbecue, Mexican and Italian. These restaurants provide non-disposable dinnerware and table-side service while keeping the dishes moderately priced.
Generally, the ambiance of an Italian family restaurant is inviting and comfortable making it a more popular cuisine.
Conclusion
What makes a restaurant Italian is the authentic Italian food that you serve your guest combined with great customer service and creating an atmosphere that makes your guests feel at home, comfortable and relaxed.
There are different ways that you can decorate your restaurant. They include the modern Italian, old-school Italian and themes of Rome, Venice, and Tuscany.
The Italian diet includes the use of herbs, huge lemon, olive oil, and fresh ingredients. Food is normally served in small portions and since Italians eat their food leisurely, make sure that the chairs and tables are comfortable.
To help you get that Italian rich culture in every corner of your restaurant, Central Seating, Inc can help you with the design and furnishing of your Italian eatery.
Decorate your Italian restaurant with faux finishes and murals, wall decorations and simple and easy upgrades. Also consider having a family-style restaurant, the trends and ideas of Italian restaurants as well as the décor variations that you need to incorporate into your restaurant.