Speak the Language of Love—Through Your French Restaurant
Speaking the language of love is one thing—but doing so in a way that is understood internationally—through food—is a whole other concept.
If you're planning on redecorating or have just come into the ownership of a French restaurant, there are a few things you should know about decor and interior design.
Most French restaurants have the goal of staying true to traditions and cooking from recipes right from the heart of France.
Known especially for their food and their pristine taste, French cuisine developed over centuries has taken a great influence in its traditionally ambient culture.
Although most French might disagree, the US has grown in knowledge and borrowed ownership of the taste of France and have done their own twist—seen throughout French eating establishments across the nation.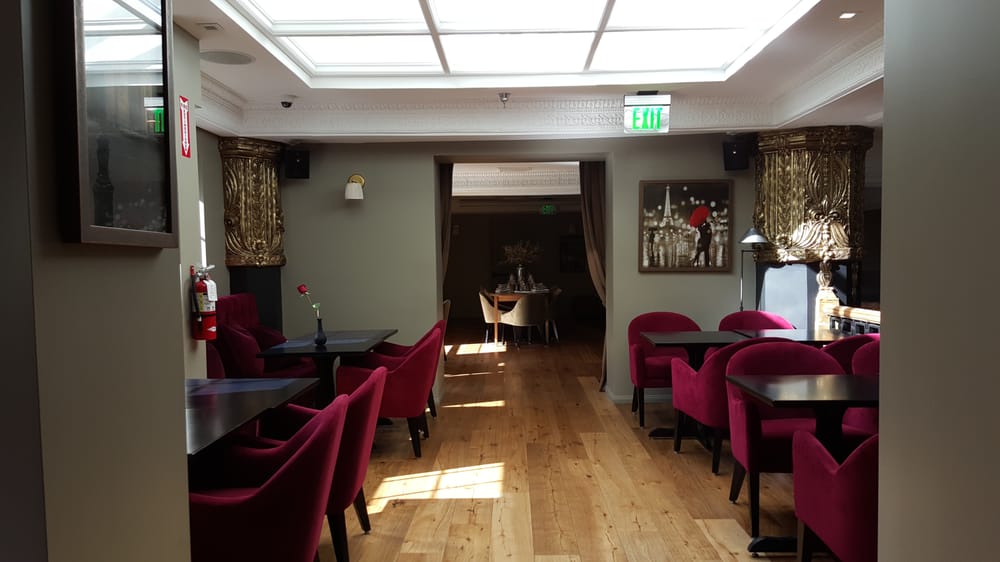 This knowledge of French delicacies has contributed to the growth of French western cuisines. Owning a traditional French restaurant can allow your guests to taste French meals that are not on the local market in your city—to step away from the humdrum business of everyday life—in whatever area you might be in.
You've already made the decision to redecorate or open a restaurant that lets your guests enjoy the local delicacies, French art, music, and wine not normally found in America.
So, whether it's the attraction of dark-roasted coffee and freshly baked bread spilling out from your restaurant or the search for traditional French cuisine with ambiance, step up to the challenge and transport your guests to Europe.
With this guide, we're going to help you truly develop your restaurant—from design to décor—to a traditional eating establishment that every French grandmother would be proud of.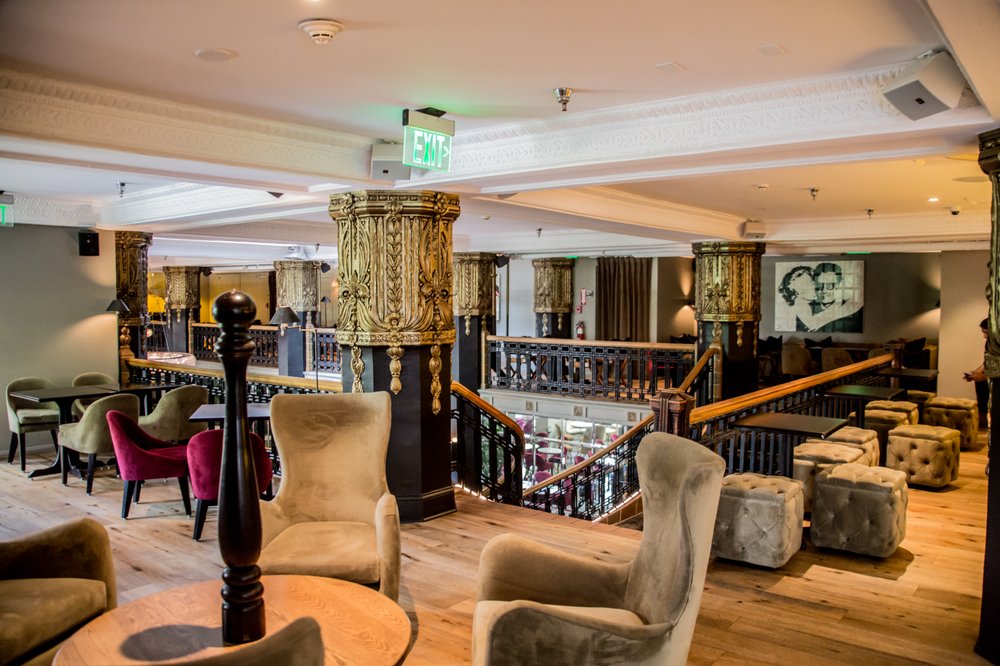 Here are a few tips to help get you started:
Research the competition in your area by visiting the French restaurants in your town and make notes (not literally). You don't have to go undercover, but we would also advise you to not go blabbing about the extra research you're doing to become their best competition.
While you're there dining with them, familiarize yourself about the available French restaurants so that you do no build a copycat business. You need to know what they do well and what to learn from their mistakes. n conjunction with your overall concept, prepare your men to serve as a guide for your financial planning.
The price and types of dishes prepare the tone for the entire restaurant—you want to be affordable but you also don't want to necessarily be cheap! Make sure you're well aware of what kind of style you're going for with design and menu pricing.
For high-end restaurants, you can style with the inspiration of expensive furnishing and elaborate dishes.
For middle-of-the-road styles, mix up your menu a bit since you are likely to get customers from all levels.
Choose a décor style that goes in hand with French styles.
Write down your financial plan. Include your aspired daily spend, your permanent supplies, suppliers, and all costs including utilities, insurance, and salaries—compare them to your savings. This can also be done under the watchful eye of a business consultant.
Choose your location. A restaurant downtown attracts plenty of customers and generally offers lower advertising costs. A remote location at the lake or mountainside gives your guests views that an urban setting cannot.
Choose staff that is knowledgeable of French cuisine. Hire a French chef or one who is learned in French cooking. You can also even make it a requirement of your staff to learn and familiarize themselves with French terms so they get prepared to answer any question from the customers.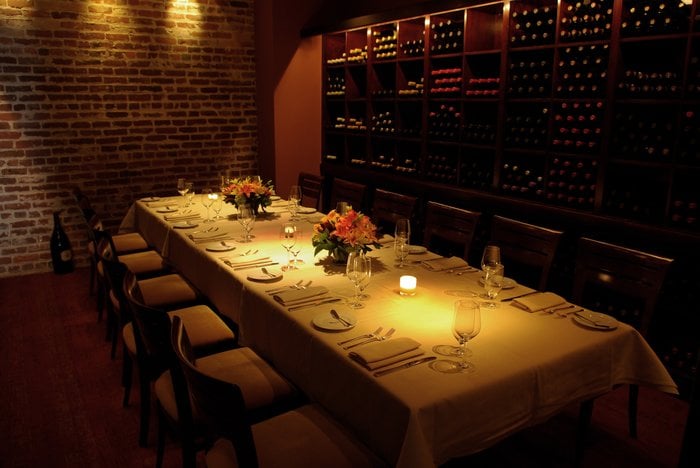 What makes a restaurant become a French Restaurant?
Now that we've established a great deal of the foundation of your restaurant, let's get into the details.
You might have already been to quite a few French restaurants in your day—perhaps you have even visited France itself.
Normally, when someone things of French stylings, details like motifs, ornaments, and gold colors often come to mind.
The goal to keep in mind here while you're decorating is to make it least complicated as possible with simple ornaments and details that set the tone.
The main aim of this design is to create harmony and balance between modern styles and old classic French styles.
Most people think that French styles should be complicated with motifs, gold colors and ornaments like the grand churches or castles, but these are just rules for a time period like rococo and baroque. Therefore, French styles can be less complicated with simple moldings and ornaments—aim for minimalism.
There are many features which are considered as the main fundamentals in French design that bring a classic French style such as cornice, arches, fireplace, moldings, ceiling and wall paintings, soft furniture, classic chandeliers with crystal pictures on walls, mirrors, curtains, golden polished frames, classic walls sconces, and vases with ornaments and flowers.
In North America, however, French restaurant terms are regularly interchangeably used. In France, there is a distinct difference because of its traditional mindset. In other words, most French people know what kind of experience they're going to get into based on the type of eatery they're heading into.
To help you distinguish the style or experience you want to give your customers, here are brief explanations about different French eateries: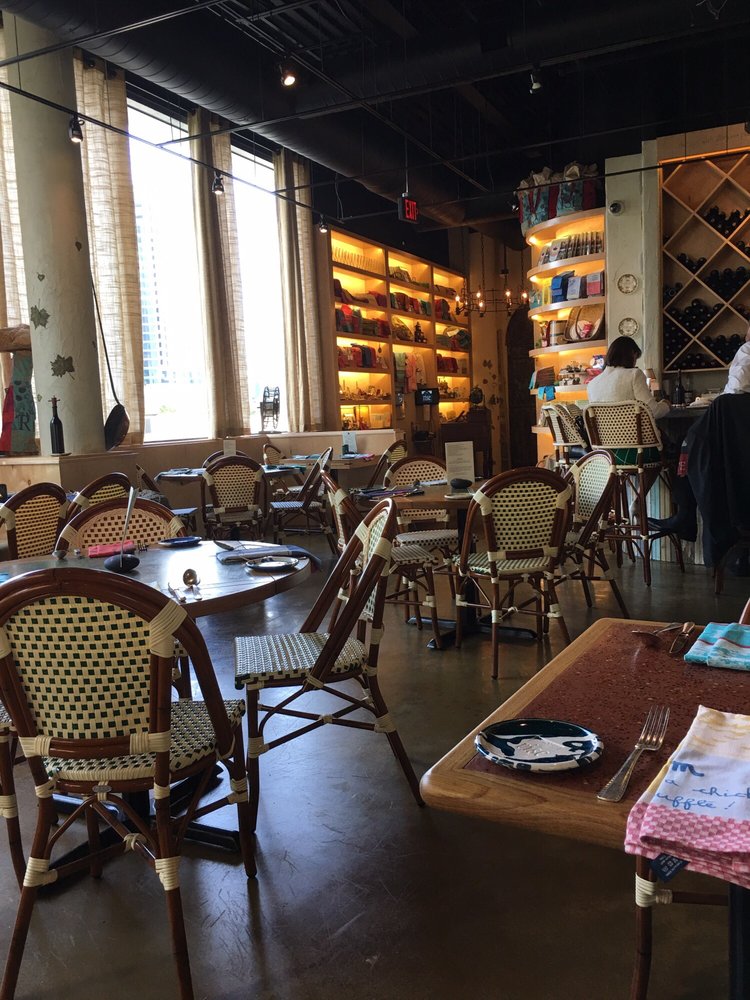 ➢ Patisserie: A bakery specializing in sweets and cakes. This is where éclairs, petit fours, and macaroons are.
➢ Cafe: This where you go for coffee, a light snack or lunch in the form of meal-sized salads or croquet monsieur.
➢ Boulangerie: This is a bread shop. Normally, a devoted boulangerie does not offer sweets like cakes or pastries.
➢ Brasserie: This means brewery. A brasserie is a French version of a pub where beer is served. Typical meals or stacks in brasserie include mussels or steak fries.
➢ Bouchon: These are casual dining places that typically serve extravagantly high in fat items on their menus, like roasts.
Retro and Friendly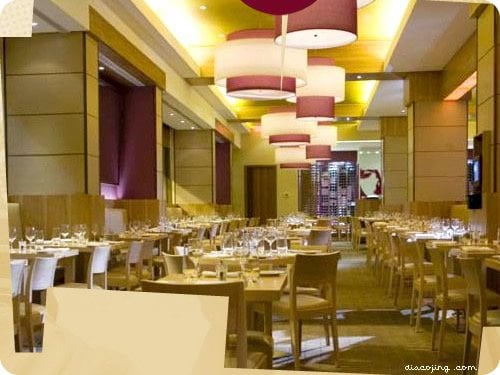 Are you a flea market fan?
Do you like the smell of authenticity?
If you get an inspiration from Parisian bistros to decorate your kitchen or if you like to hang up vintage signs and details to transport your customers to the small streets of Paris, here are two lessons to make the room your simmer, your food become French-friendly and your location a stylish place to eat in:
Vintage Bar and Restaurant Furniture: For true Brasserie recreation, furniture is important. As with Traditional Bistros, traditional furniture is important.
Combing metal frames, brass handles, and wood handles like with spice racks and counters add an authentic touch to the kitchen.
The flea market lets you have the bargain-hunting experience but if you don't find a local one that has the treasure you're looking for, you might have a tour to the stores in the area that provide a wide range of bistro furniture that is marked to be at least 60 years old.
Major accessories for a Parisian Bistro Décor: A few accessories should be added to complete a typical bistro-style décor. The old advertising metal sign displayed over the entry, the walls that brag a retro-mood, and hanging a large slate painting on the walls are all great finishing touches to complete your look.
Varieties of beautiful retro metal boxes pinned up on the dresser for tea, biscuits, other elegances, rice, pasta, or sugar can be stored are thoughtful additions. A clock with roman numerals should be your last and final touch.
What Goes Into Decorating a French Restaurant?

Highlighted below are some of the favorite French designs that make a restaurant look glam and Parisian:
Respect History and opt for anti-décor.
A good restaurant design should be to bring the elegance and iconic characters together with practical luxury.
If you have a very traditional Parisian taste, then adopt an eclectic approach to focus on "anti-décor ideas".
Take a cue from effortless French lessons.
In your restaurant design, never try too hard. The French have the same Laissez-faire attitude which carries into their interior decorations.
Deviate from neutral color.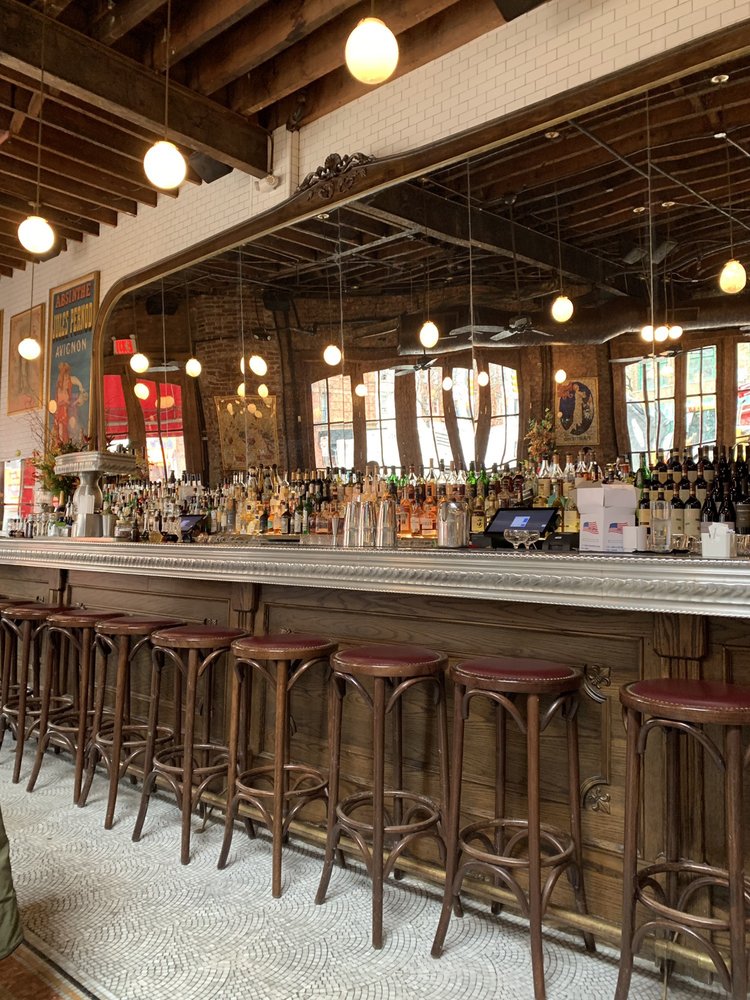 When you want to bridge the gap between new and old French style, blend colors, periods or any French design styles, you can mix up your furniture.
The backbone of your space should be distressed hardwood flooring that gives a well-loved look. White subway tiles are a great touch when blended with dark grey grounds.
A Carrara marble can be perfectly partnered with a bit of the old world charm.
For your lighting, use pendants and sconces to add seriousness to your space. Gold should be your go-to. When mixed with the lighting, wooden furniture can bring a welcoming and warm vibe.
Besides, your accessories should be stylish, simple, and not overdone. French is always stylish without trying too hard.
Gold flatware pops in a neutral environment of grey and wood marbles bring a good look.
White and soft linen is also classic and mugs with indigo are perfect for a French bistro.
What to Include To Complement a French Restaurant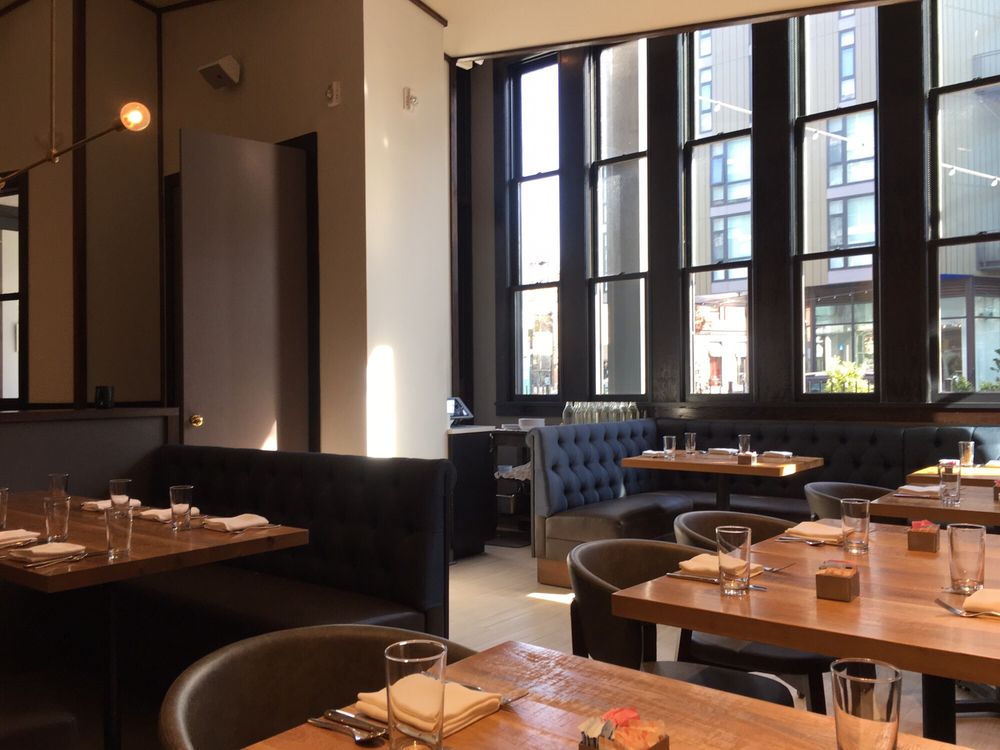 The perception of the modern, efficient restaurant—dedicated servers, private tables, selection of finely cooked cuisines—was designed in Paris.
Unfortunately, chefs employed in these aristocratic kitchens were rendered jobless after the French Revolution. Which meant that they then turned to use their skills by opening a public eatery.
From then, the great chefs of Paris understand that the appearance of their dining room is a vital expression of their epicurean identity.
The amount of visual variety intriguing in the newest crop of beautiful restaurants in the city can add so much value to their profit and standing among the rest.
Many French chefs even have their own favorite interior designer.
Here are a few French restaurants, which have supreme designs:
➢La Grande Restaurant Jean Francois Pie'ge: The elegant and bold modern style of the young chef Jean Francois Pie'ge's new restaurant, the Le Grande was awarded two Michelin stars. It was designed by Icelandic-born L.A. designer, Gulla Jonslottir. The design starts with a striking white marble-lined open kitchen. The dining room is finished with a baccarat sconce, thick grey honeycomb pattern carpeting, a dramatic skylight, and grey cement walls. The looks of the restaurant are associated with serious Paris restaurants.
➢Alain Ducasse au Plaza Athenee: Alain Ducasse knew his glamorous restaurant would need a new look when he decided to launch a meat-free menu. To mark a new dramatic change in the kitchen, the dining room turned to crystal chandeliers, suspending as if from an invisible wire. The room was equipped with flying saucer styles banquettes and a loveseat that is oversized and hooded. This restaurant is a neoclassic magnificent limestone built by the designer.
➢Restaurant David Toutan: Chef David Toutan is a rising star in Paris after only three years in the business. He is interested in modern styles where he incorporated minimalist décor of his ryokan-like left bank restaurants with custom-made oak tables and a ceramic insert centerpiece surrounded by tea blue walls.
➢Septime: A young chef, Bertrand Grebaut, and his restaurant, Septime, are among the sought after reservations in Paris. The dining rooms have sleek Danish-modern chairs, a polished anthracite color cement floor, and tables from red-grey recycled woods. There can also be found a bouquet on the bar in a steel bucket.
There are a million restaurants in the US, where each restaurant is trying to differentiate itself from the next.
When it comes to French design—there are quite a few restaurants out there claiming they've got it down.
When it comes to designing a restaurant, concept development involves competitive market research, finding out fading and emerging trends, considering what-if scenarios and financial modeling, branding evolution and issues of the supply chain.
This might seem like an overwhelming task, but, with the right team—it'll help you make your vision come alive.
Simply involve a variety of people in your restaurant design, not just an architect or an interior designer.
This will lead to a successful career in your business. For example, Starbucks spent millions of money to perfect what we see today in its latest restaurant prototype.
To help you out, here are on tips containing several elements involved in restaurant design consideration:
Focus on brand personality, brand promises, and brand positioning.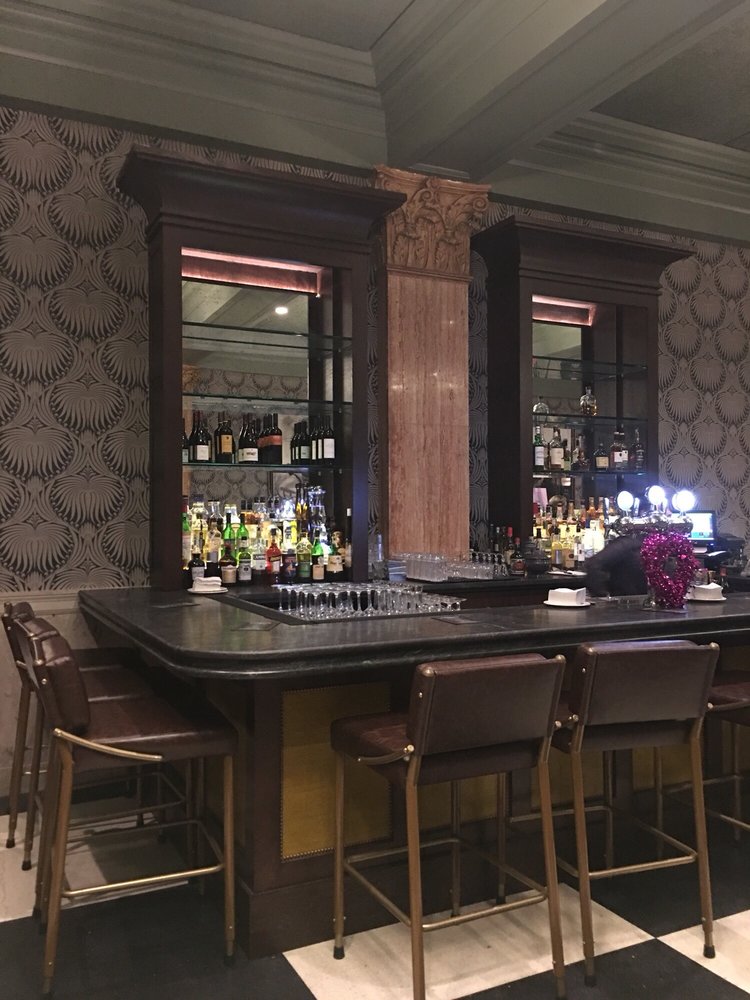 Brands have personalities, so your brand personality needs to be programmed and defined before you even set out to build your business.
For your brand to have integrity, establish a distinctive number of promises that define your brand and differentiate them from others in your market.
Load up on high-quality silverware.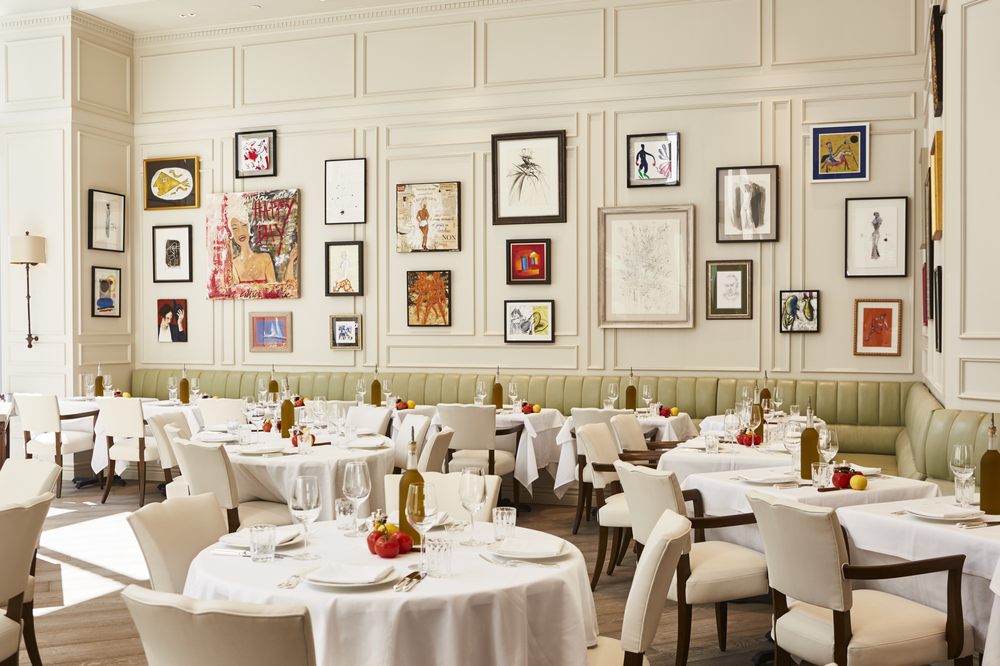 Silverware can raise appetite even before you dig into your meals.
Cheap, light and flimsy silverware give an impression of cheap food.
Tableware should always be in line with the restaurant's concept and design because they reflect on the restaurant and is one of the guest's first impressions.
Invest in the uniform of your staff.
Uniform is an extension of the brand and should be on the overall restaurant design process.
Uniforms have been present since the 'monkey suit' days. It is an important factor in restaurant design.
Tune into your building's ventilation.
Ventilation is an important consideration in the design of the restaurant because the decoration is all about good aesthetics and feel. Your restaurant is going to be flowing with smells of all kinds and you wouldn't want an unpleasant experience for your guests.
Doorknobs can speak.
Doorknobs talk on behalf of your restaurant even before the hostess or greater staff has a chance to have a conversation with your guest.
The weight, the materials, texture, and nature of the doorknob communicate on their own.
The true first impression of the food is in the restaurant's menu design.
The menu is a marketing guarantee for restaurants.
It's not just a simple inventory for listing food and drinks but an important tool in displaying the strength of your restaurant.
The size, paper, weight, fonts, presentation, and use of language are very important in the menu. It should portray an extension of the design of the restaurant.
Invest in your lighting design.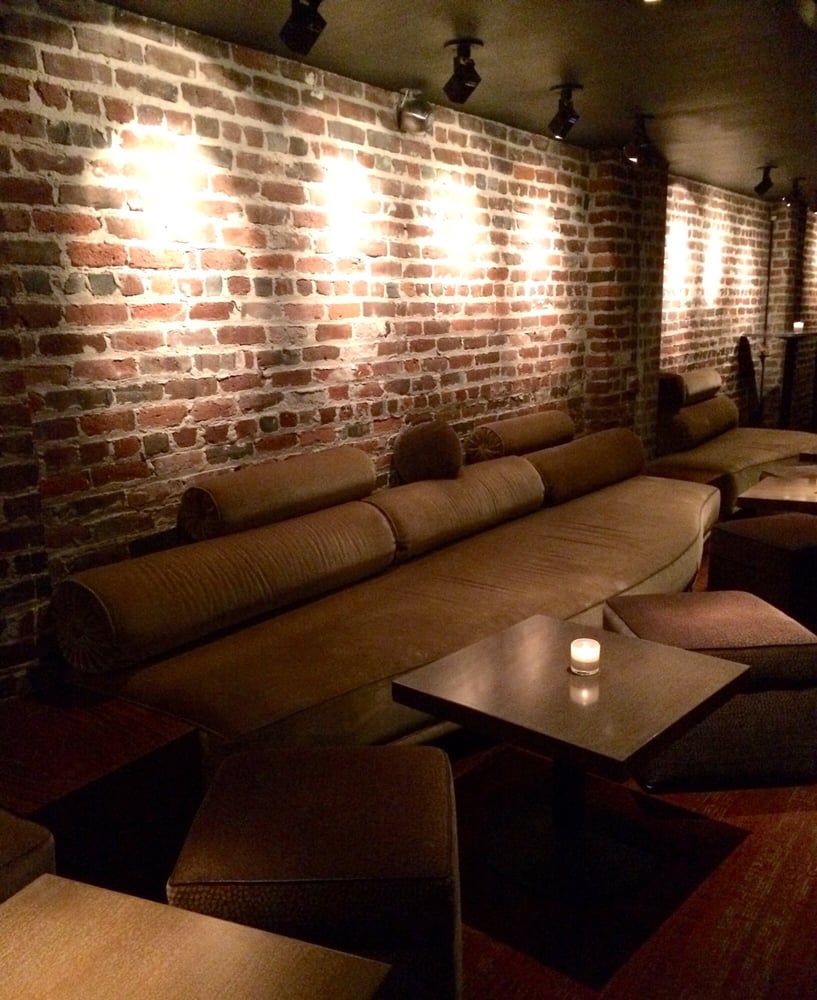 Lighting captivates wallets and moods. Especially if you're going to be aiming for a romantic vibe in a French restaurant, you should truly make an investment in lighting.
Candlelights are romantic—and when mixed with red light, it makes us stop what we're doing and slow down, enjoying the moment. A low light brings a feeling of relaxation.
Lighting in interior design is also very specialized. The restaurant that does not factor in lighting in the design is missing out on a crucial tool to captivate customers.
Acoustical design and aroma design.
A true experience of a restaurant involves all of the senses: smell, sight, touch, and taste.
The worst thing is the smell of dirty mop water or the unpleasant odor of a bathroom. A restaurant should produce an appealing aroma, which can be manipulated with candles, scented aromas, and flowers around the room.
Reinforce help through restaurant designers and architects.
Always look for licensed architects and those who are from local businesses because they are familiar with the city codes and official regulations to be able to walk you through the project.
Invest in a marketing department and restaurant design team.
Your project decision should be seen through the brand lens, which is the domain idea of your senior-most marketing advisor.
Having the help of staff like this can really free your hands for more important business ventures.
What are the must-haves in French interior decoration?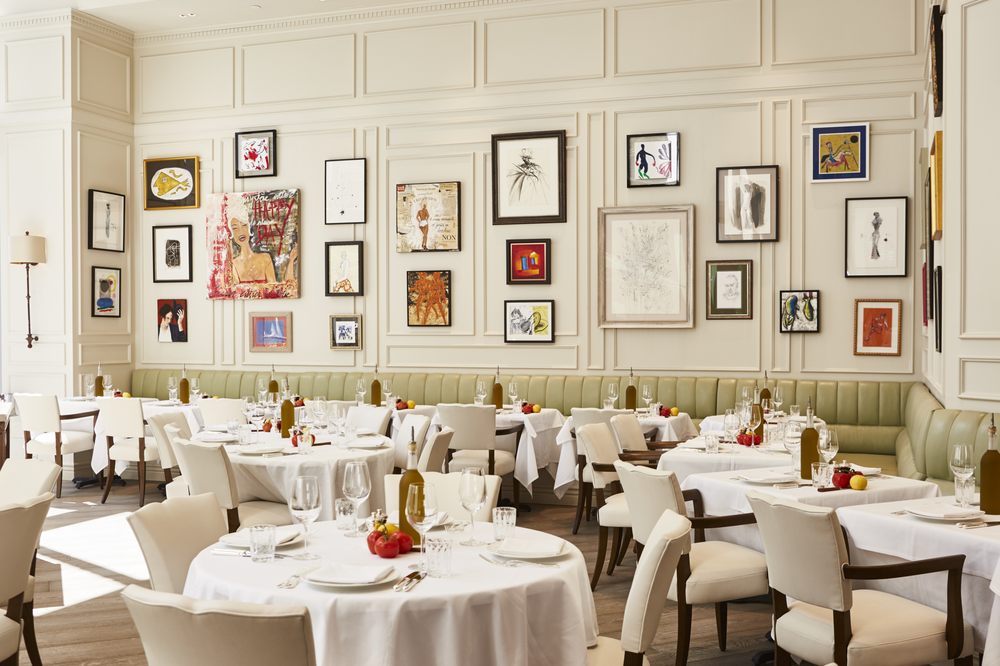 As we mentioned before, any opportunity to entice your customers with a true, authentic design will be a chance for you to seal the deal with a returning customer.
In a competitive market, you need to ensure you French Bistro stands out among the available French restaurant in the town.
Entice your customers to enjoy your well-created menu that also shows thoughtfulness in design.
In order to create a French atmosphere, lean towards decorating themes and styles that bring customers into the door and keep them flocking in all the time like French-style doors, candlelight ambiance, and floral aromas.
Make your restaurant famous by creating a celebrity brand—whether it's from an authentic French person or has gone the extra mile to cater to the masses.
Conclusion
Owning and decorating a French restaurant goes well beyond the smelling steal of French croissants, sandwiches, delicious versions of quiche, and other French pastries.
If you're looking to covert your eatery to a French bistro or if you want to bring the customers to your new French dining experience, it's all about the atmosphere.
However, when it comes to the atmosphere, we're not just talking about the food and how it tastes. We mean from the outside-in—from doorknobs to menu appearances, from lighting to high-vaulted ceilings, the entire interior design of your eating establishment can make a difference in the way your customers view your restaurant.
Especially if you need advice on furniture design, to get further consultation and furnishing ideas for your French restaurant, visit Central Seating Inc. for guidance.
So—with whatever French style you choose—be it white awning and classic red over your window exterior or a simple set of white café curtains on the inside of your window frame, your style is what you make it.
Add small bistro tables and surround them with brightly painted wooden shutters that have flower boxes to create an enjoyable street-side dining experience.
Have a basket of fresh French Bread on each table that wafts baked smell at first sit and delightful desserts in the case of your bakery window to entice your customers to stay for a small espresso.
Have a chalkboard display on an easel to announce the menu items—make it as friendly and quaint as possible.
We hope these tips can help you with the design of your French restaurant.