Restaurant Trash Can with Tray Holder - Single CT202
Custom Restaurant Trash Can with Tray Holder. Available in dozens of laminated colors from Wilsonart and Formica. 24" Deep x 24" Wide x 48"Tall with Lock Casters.
Our restaurant trash receptacles are designed with practicality, health and safety in mind. And they look great too! Here are some of the features and options you can look for in our models. We use commercial quality materials to increase longevity in commercial settings. Talk to us about what you need and we will custom-make your restaurant trash receptacles, with a lead time of 3 – 4 weeks.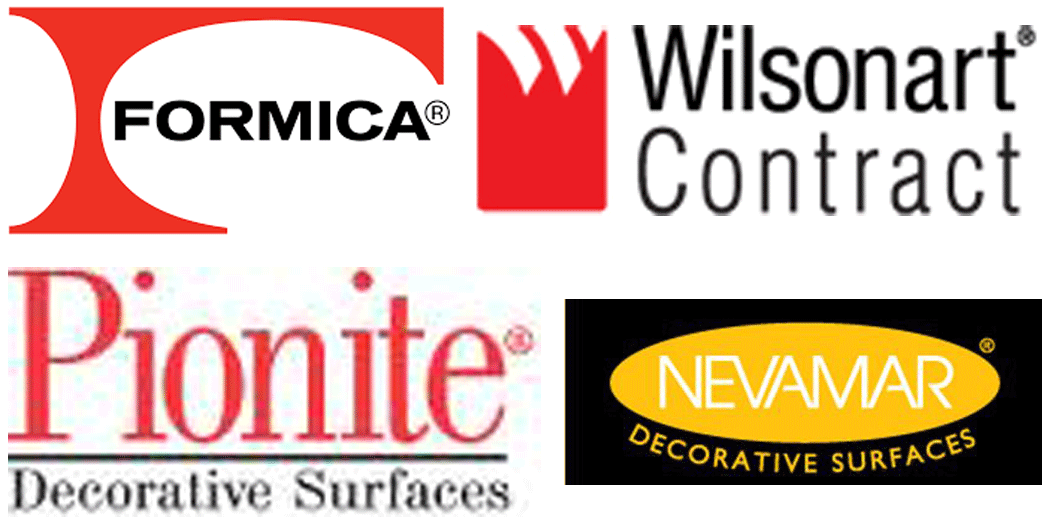 LAMINATES – 400+ colors available Choose from Standard Wilsonart and Formica High Pressure laminates – industry leaders in commercial laminate manufacturing.
400+ color options to complement your restaurant décor.
Antimicrobial protection built into the laminate protects the surface from damaging microbes, mold and mildew and prevents stains and bad odor.
5x scuff & scratch resistance outperforms traditional laminates.
Options: Other laminate brands will incur an up-charge.
Heavy Duty Nickel Door Hinge The piano style hinge is designed to support commercial use:
0.4 gauge steel
Nickel plating protects against corrosion and gives a bright appearance.
Piano style, with 180 degree opening angle.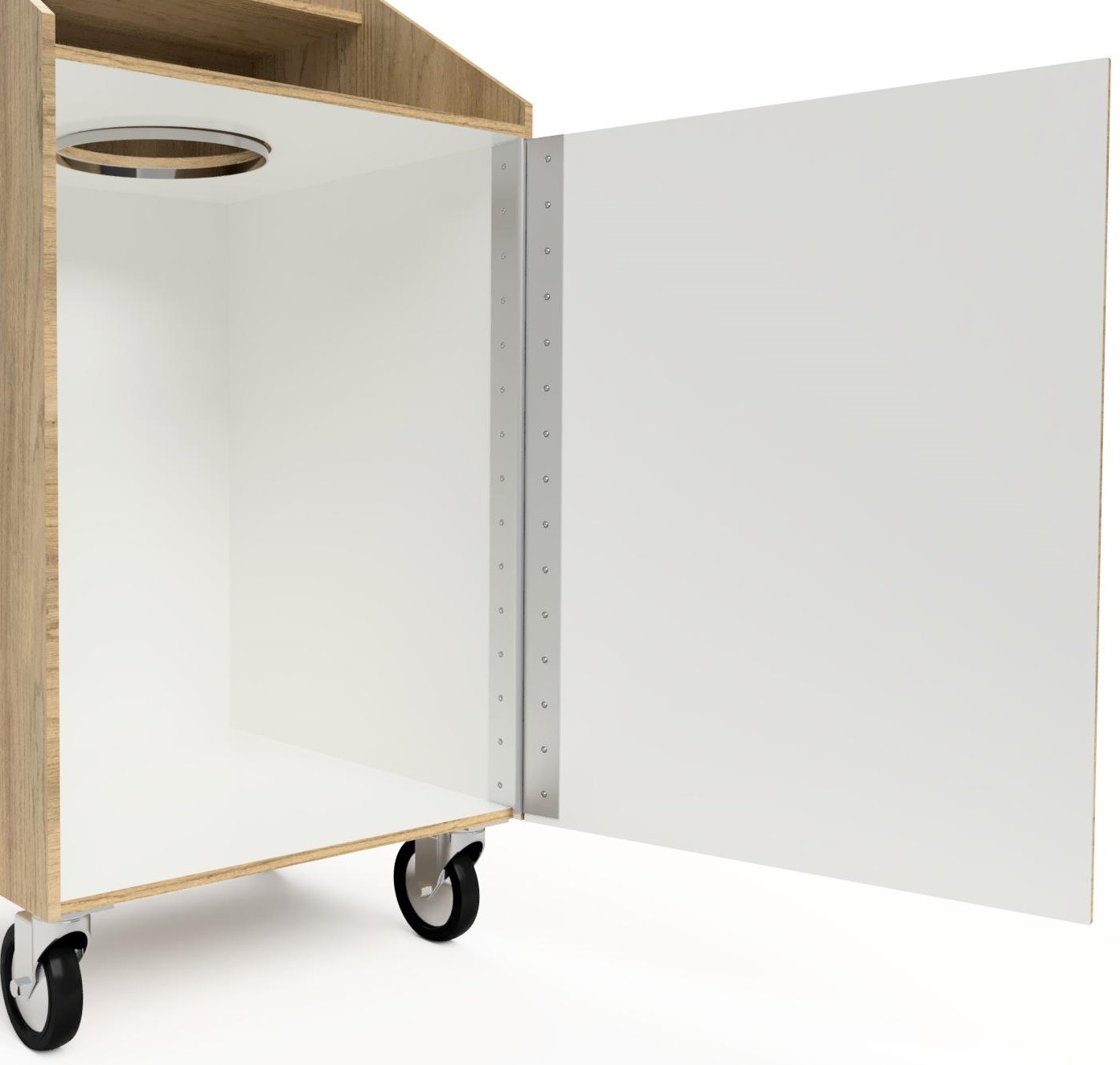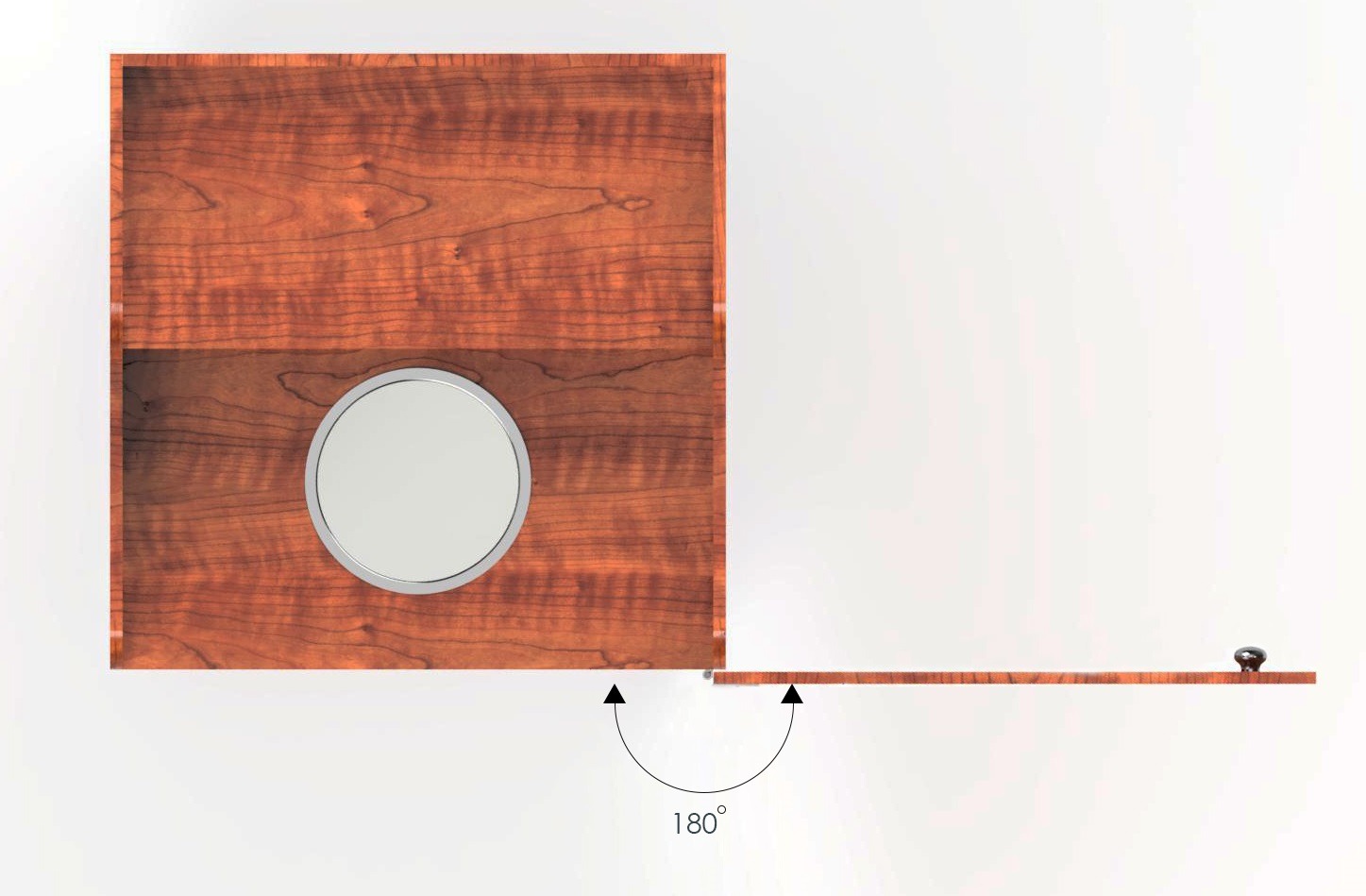 180 Degree Door Opening This feature is practical and supports health department requirements.
Door can open a full 180 degrees
Wide opening, with door pushed out of the way, and wall to wall access to the interior
Allows for easy removal and replacement of the trash liner.
Allows for easy and thorough cleaning of the interior of the trash receptacle
1,000 LBS Capacity Lock Casters Easy to use lock casters allow you to freely move heavy trash receptacles around the restaurant when necessary. Unlock them to move and lock them again when you have the cabinet in place.
Height 5"
3.54" plate that holds the wheel is firmly attached to bottom of cabinet.
Polyurethane non-marking wheels offer elasticity and durability, and make them suitable for all floor surfaces - tile, carpet, wood, cement.
Good option for easy cleaning of the floor, rearranging your floor or storing when you need to clear the floor.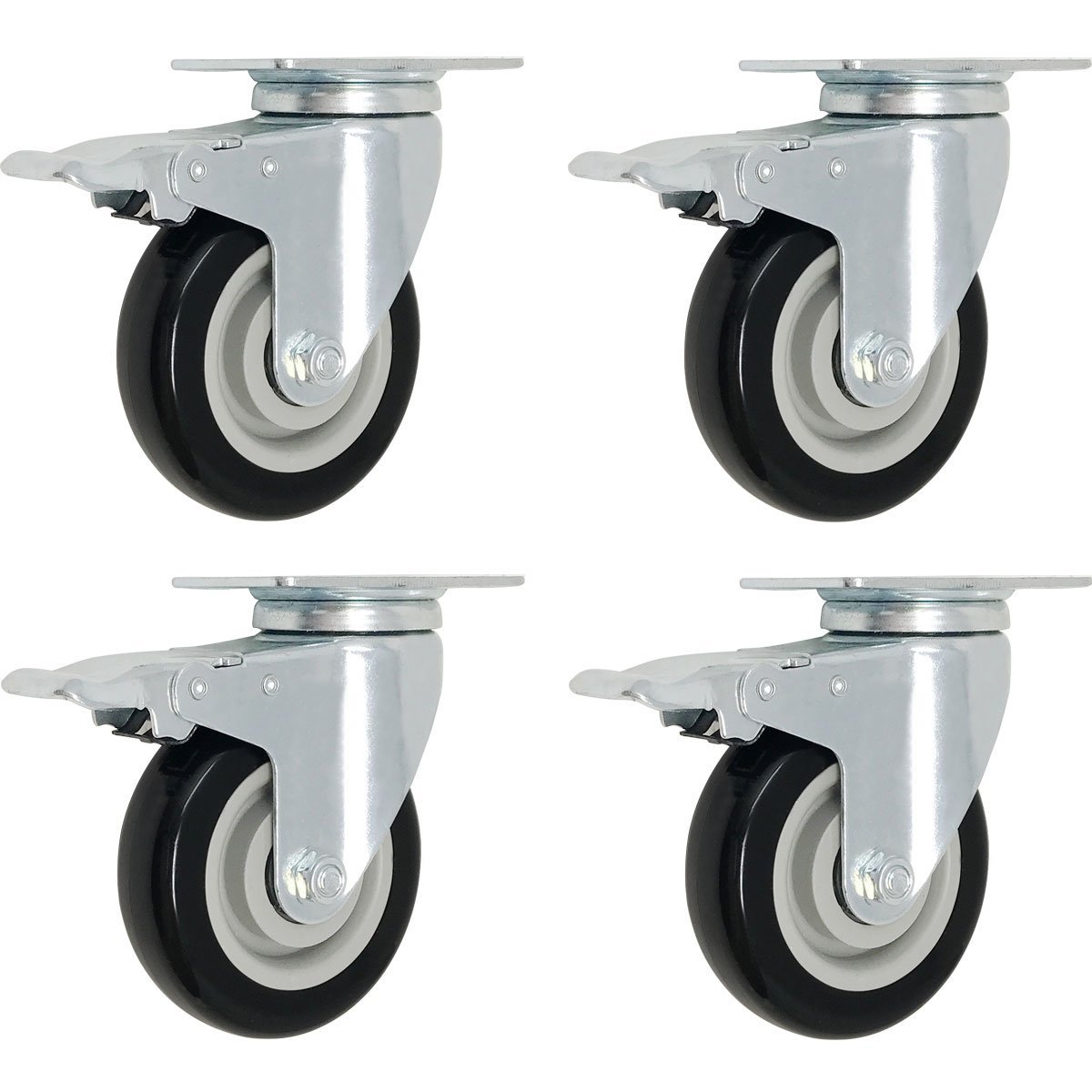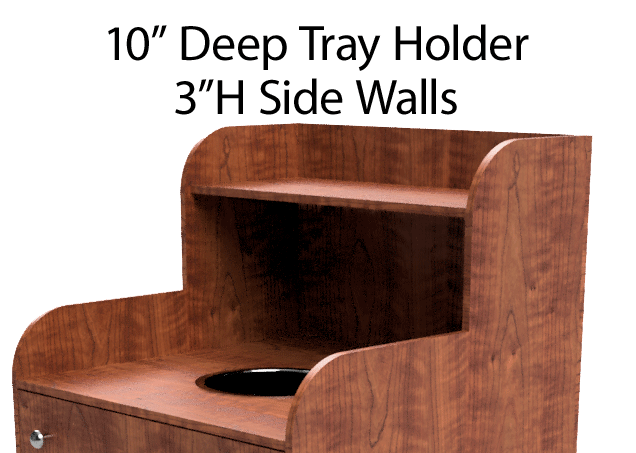 TRAY HOLDERr Tray holders turn trash receptacles into multipurpose units to store trash away from view and act as holding stations for visitors to place trays and other non-disposable items.
10"deep x 3" high side walls
Holds 4 to 8 standard size trays
Side walls keep trays in place and prevent trash or liquid from falling to the sides
15 LBS HIGH MAGNETIC CATCH DOOR MAGNET A magnetic catch makes opening and closing the door safe and reliable
15 lbs breakaway force is required to pull the magnet away from the large catch plate.
The door will open quite easily by pulling on the knob, but will not easily swing open
It will remain firmly closed and flush with the frame.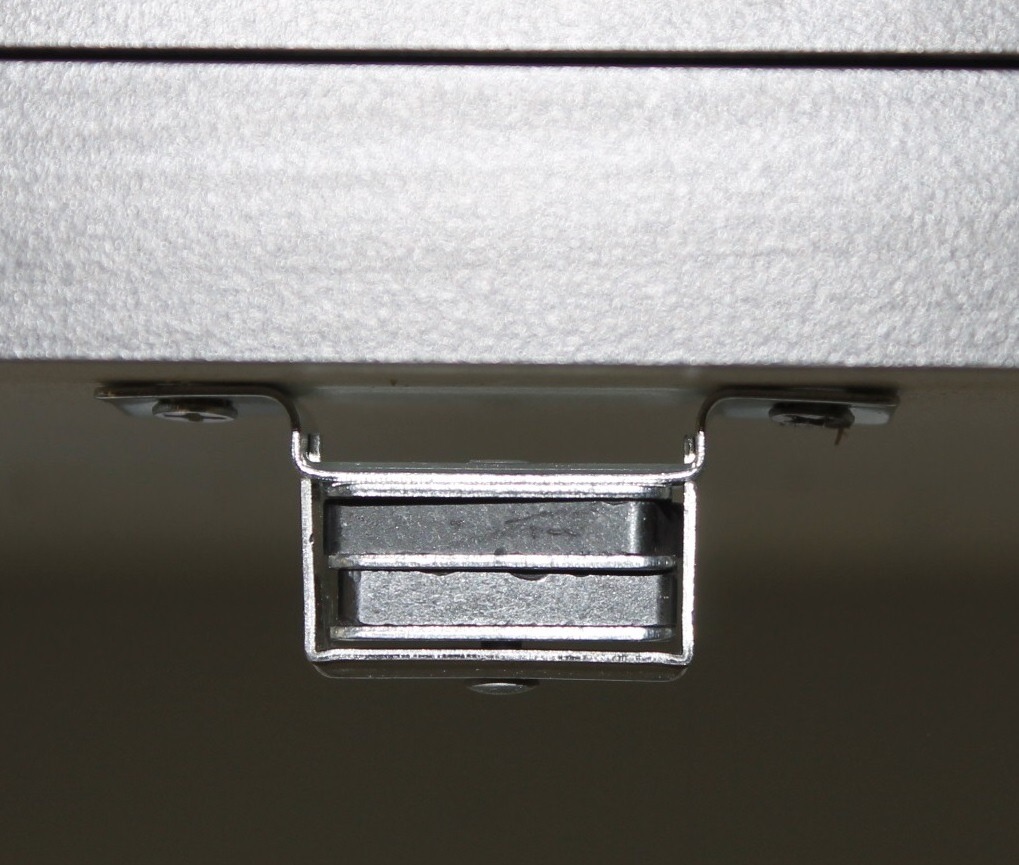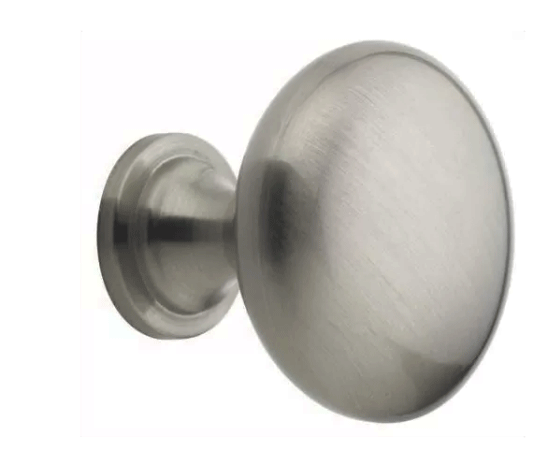 SATIN NICKEL DOOR KNOBThe knob is the most used part of the cabinet.
Corrosion resistant and hardy material
Satin finish provides beauty and elegance
1-1/4"diameter – small enough not to hook things passing by and big enough to give enough grip for your hands
Easy cleaning and maintenance
9" ROUND CHROME GROMMET Our design aims to minimise the mess and stains that come with the disposal of liquids and foods in a restaurant.
Trash chutes are protected by chrome grommets.
Metal grommets are easy to clean, also keeping the edges of the chute clean.
Chute is big enough for disposable cups, plates and cutlery to fall through, but small enough to prevent loss of items like plate holders and trays
10" round is also available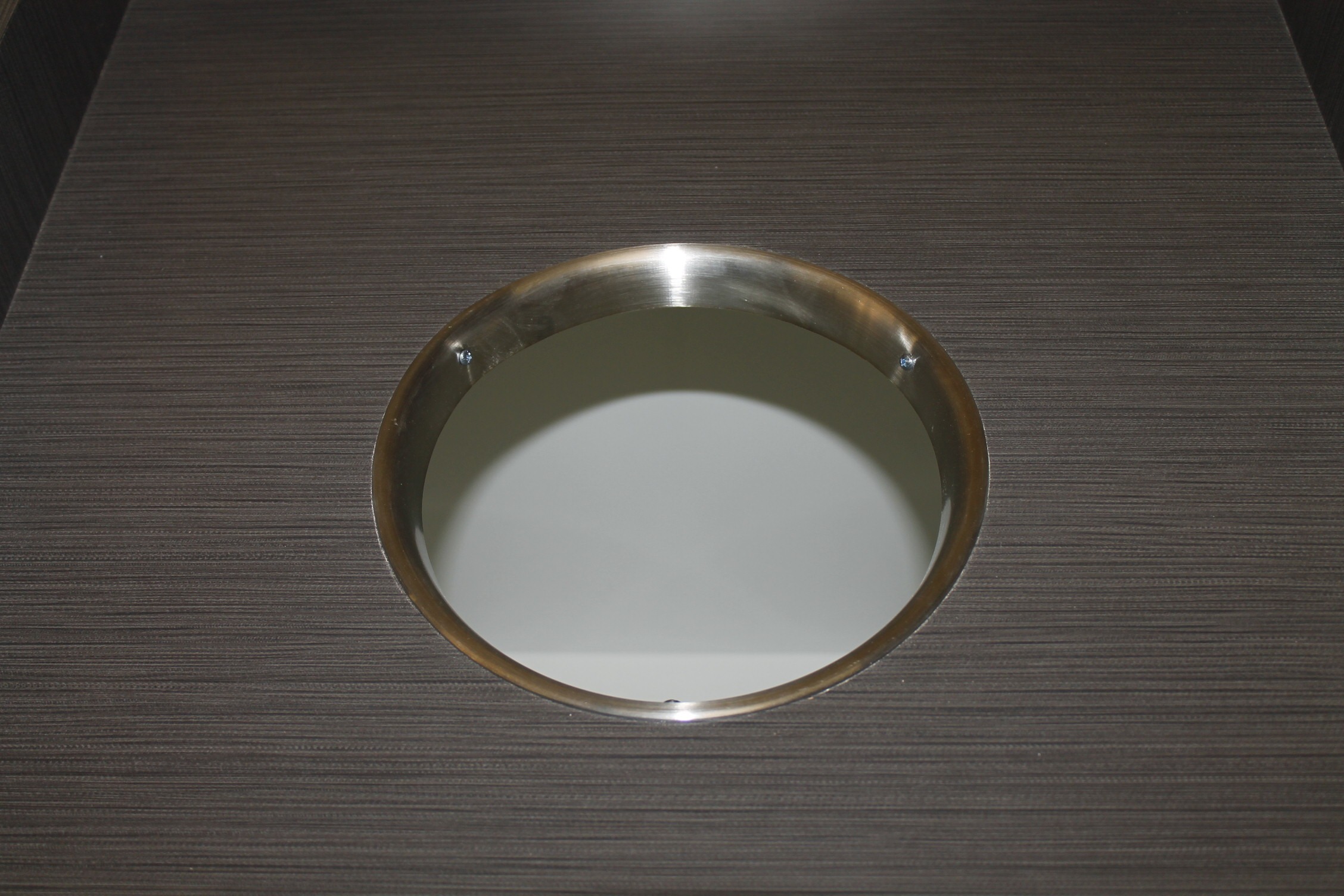 CUSTOMIZE OPTIONS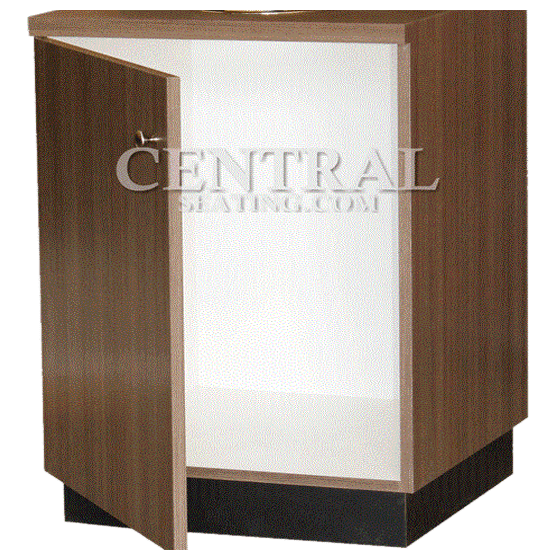 BOX BASE IN LAMINATE AND RUBBER IA box base is useful if you want the trash receptacle in a fixed place.
Laminate box, height 3"
Rubber Gliders /Feet protect floor and bottom of base.
Prevents trash falling under the cabinet, making cleaning easier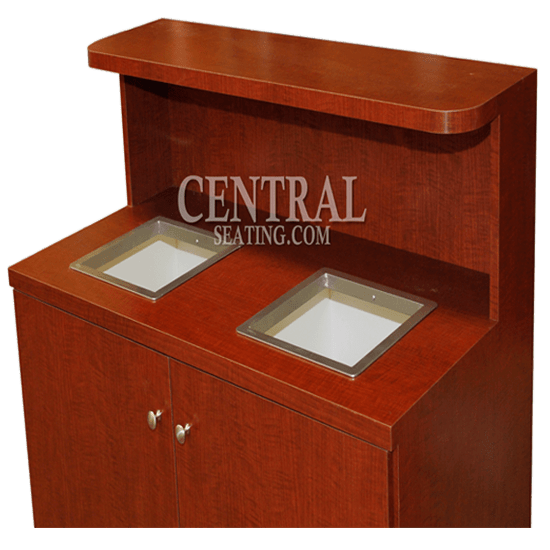 CUSTOM SIZE SQUARE GROMMET Some instances require the trash chute to be larger.
ustom-make your trash chute into any square size you want.
Choose from 10", 11", 12" and up to 18" of square space.
Contact us for pricing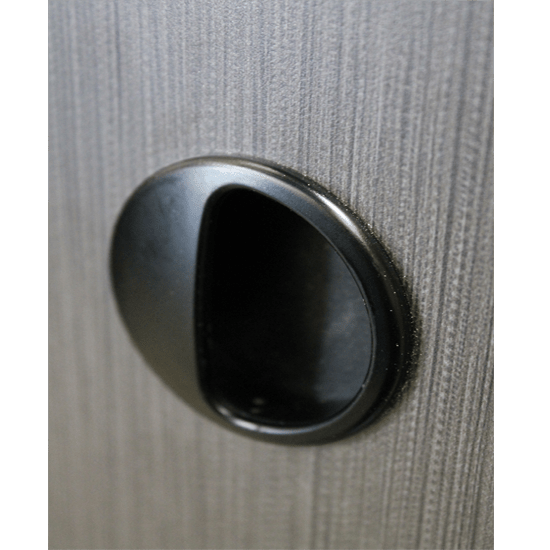 PUSHED-IN BLACK INSERT If you prefer, you can choose a pushed-in black insert handle.
Inserted into the wooden door making it more flush than normal.
No up-charge for this option.
.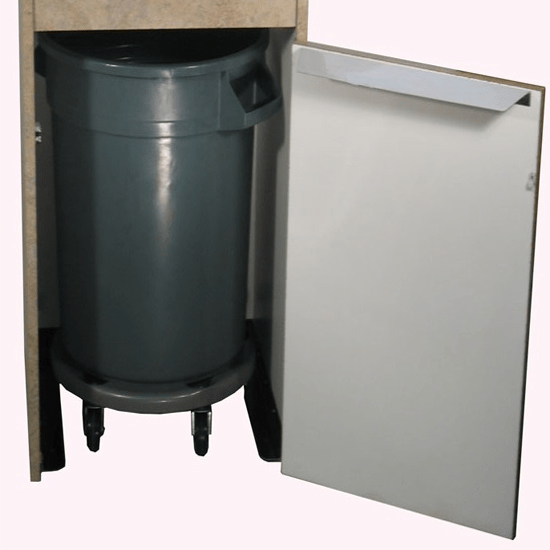 CUSTOM BOTTOM FOR WHEEL-IN TRASH LINER The base can be customized for a trash liner on wheels.
Bottom of the trash receptacle is open.
All welded U-shaped steel frame is added to support the unit and prevent it from wobbling