In a world of window shopping, spontaneous dining, and thousands of reviews for all the world to see, a first impression can be the difference between a bypassed stop for food and a top ten successful dine-out luxury, popular eatery destination. With one look, one experience, one feel of the place, diners can make their first impression and base their decisions thereafter from their initial visit or the first thing they read about it online.
A first impression doesn't just encompass the taste of the food and the value of the product, it's also skewed from the encompassing environment and the overall atmosphere. Fortunately, you as a restaurant owner or employee can easily have a substantial influence on the layout, interior design and overall look of your restaurant. In other words, you control the first impression.
The key feature of any restaurant environment is the furniture. This is where your guest will sit, eat, enjoy company with others, and will be surrounded by physically for the majority of the night. A poorly constructed chair or booth has a direct effect on the comfort of your customer. If they are more comfortable, they will be willing to stay longer, and the longer they stay, the more they consume, and the more you make. An investment in good restaurant furniture is an invaluable asset to any restaurant.
We hope that you will consider our business and stock of products perfectly crafted and tailored to meet your desires, needs, and style and feel fulfilled with our selection as your one stop to find the perfect restaurant furniture for sale to furnish the entire seating area in your dining business. Please feel free to keep reading on to discover the reasons for why we created our business to help entrepreneurs like you achieve the dream environment for your restaurant and create a full product that you are proud to display in your own work of art.
Who We Are: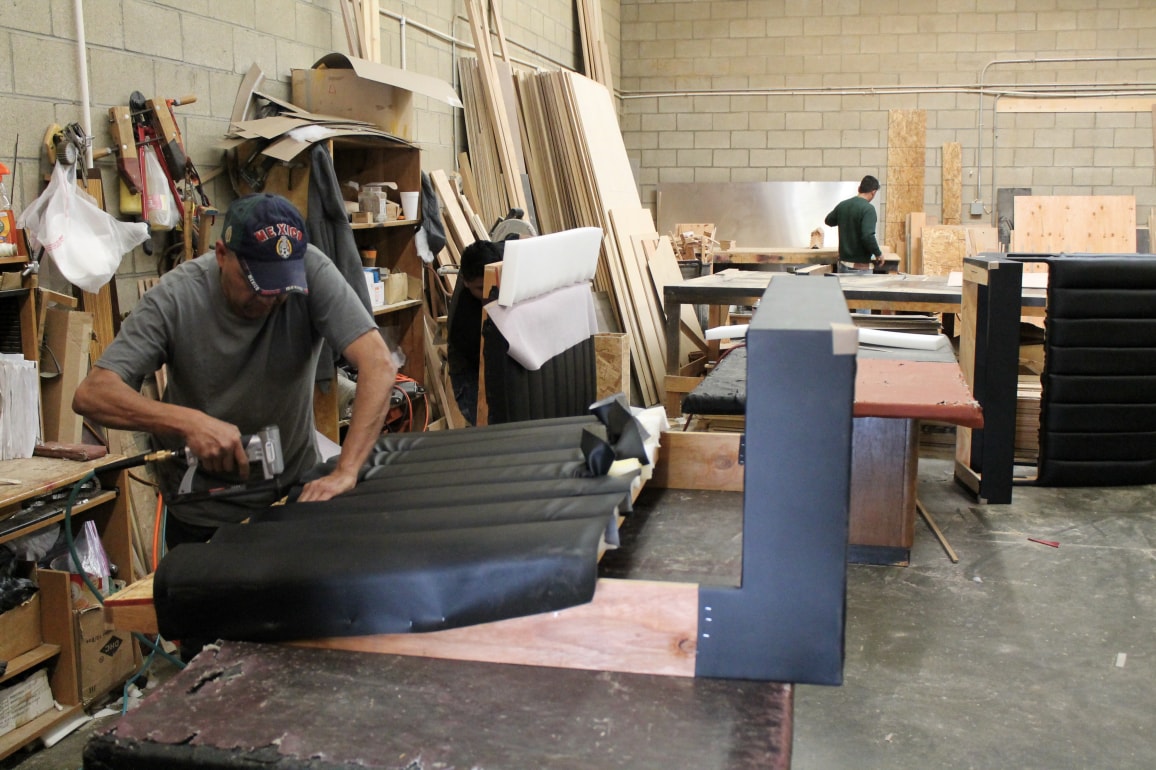 For over a decade, we have helped restaurant owners in Los Angeles, California and all across the nation create the ultimate dining experience solely based on their visual appeal. Owners all over the U.S. have entrusted us with our hand-crafted design and dependable distribution to supply them and their restaurants with the exact styled furniture they need to complete the environmental aspect of their eatery.
We can help you focus all your furnishing needs in one place, minimizing the time you might be wasting on a fruitless hunt for a distributing company with quality products. Forget searching for used restaurant chairs for sale, for used restaurant furniture liquidation, or for restaurant tables and chairs wholesale and restaurant chairs for sale on Craigslist, we here at Central Seating, Inc are for many and can be your one-stop furniture maker and distributor to furnish the restaurant of your dreams.
We are nestled in the beautiful San Gabriel Valley, located directly in El Monte, California, the origins of where true innovation and interior design has escalated to be where it is today. Our headquarters' proper location gives us the perfect standpoint as a Distributor of Hotel and Restaurant Booths, Tables, and Furniture. From wood restaurant chairs to restaurant tables to bar furniture for sale, we here at Central Seating, Inc we have all the various products in not only a wide range of designs but also material that will fit your interior style perfectly. Our distribution company works tirelessly to craft and send the perfect products for you.
As a Family Owned and Operated Company, each piece of our restaurant furniture product and our quality customer service is backed by years of tradition and a display of unbeatable class. Each one of our professionals located on-site or working under the Central Seating, Inc name is entrusted and holds a background of a decade to even over thirty years of experience to help deliver to you the best official products and business to customer relation.
Our company produces commercial tables and chairs wholesale not only just to furnish your restaurant on a practical level but also prides itself on producing eye- catching works of art to liven up the ambiance of your business.
We are here for you. Our sole purpose is to provide restaurant owners like you, based in Los Angeles and all across the country, a dependable source for distribution and creation of restaurant booths, tables, and furniture to help envelope your style and vision, forging it to become a reality right before your very eyes.
The main concept of who we are is what we do, and here at CentralSeating, Inc, we pride ourselves on the results of a chain reaction of the environmental grade of satisfaction, directly from the clientele, all of the clientele, from our customers to yours. Your feedback is most important to us, which will encompass our customer's satisfaction with our product, which is not only dependent upon your style and desires but also based on the satisfaction of your customers and guests.
Unlike most booth distributors across the country, we here at Central Seating, Inc take pride in the broad range of selection of quality products in table and chairs for restaurant and never offer cheap restaurant furniture quality, just a quality price for amazing quality.
Our company also prides itself on its homeland roots. All of our restaurant booths and Restaurant Trash Receptacle products are made in and distributed from the USA, with strong commercial quality materials. We also back all of our structure frames and products with a 5-Year Warranty Guarantee, producing quality you can see through the lifetime of your restaurant. Although our prices are affordable, we don't lower the quality of our product line. Unlike other restaurant furniture distribution companies, we won't see you cheap China imports solely to make a quick profit for our business. We truly engage, invest, and pride ourselves on our products, selling and distributing to you long-lasting dependable booths and tables that will last for years, giving your company a reliable foundation to support your workers, clients, and your business.
Why Choose Us: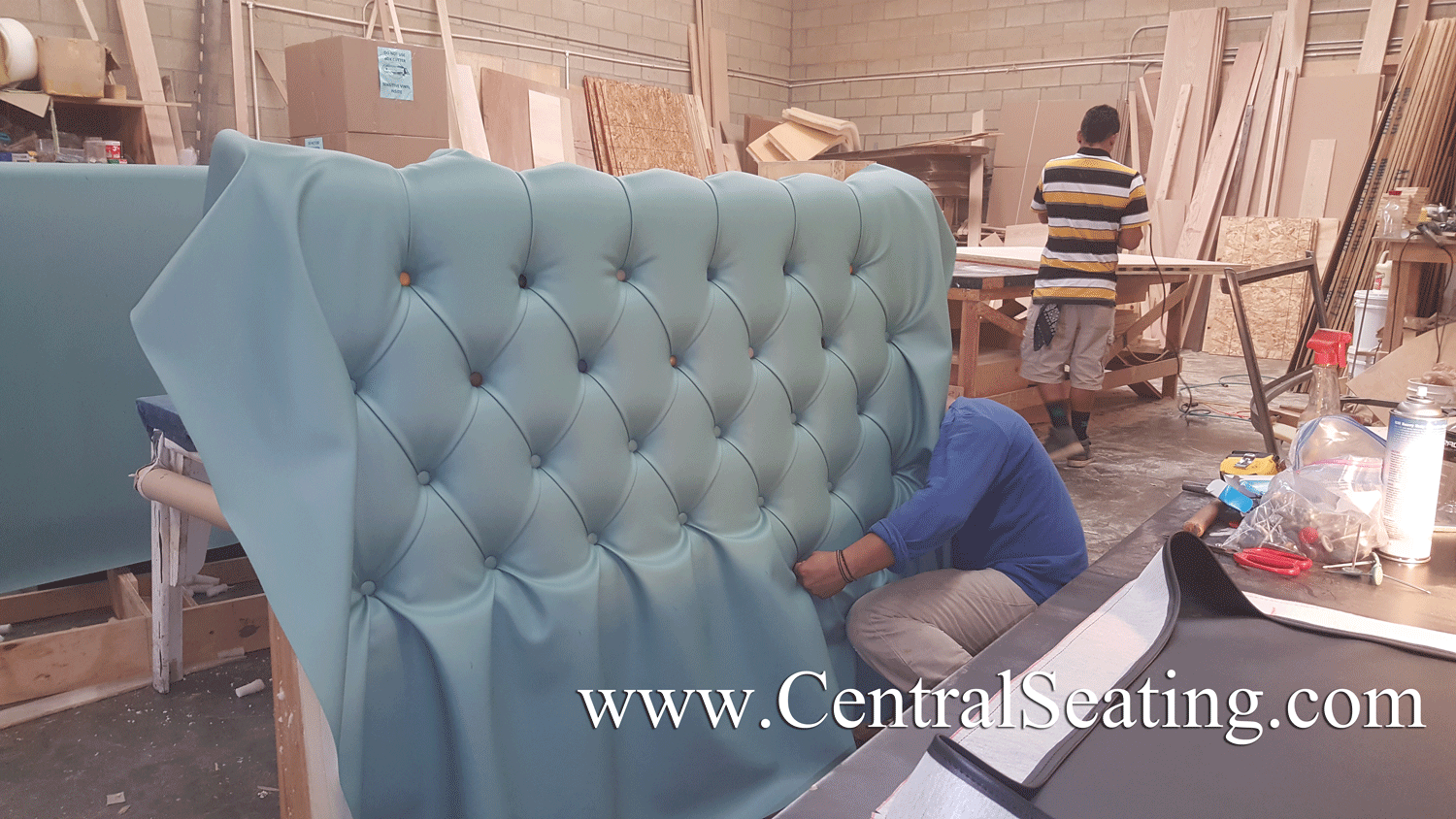 For over a decade, our family-owned company has been supplying class, innovation and price-competitive restaurant furniture, including tables, chairs, and bar stools.
Instead of fruitlessly searching for used restaurant furniture for sale, anywhere from modern restaurant chairs to metal restaurant chairs, we here at Central Seating, Inc have the best-priced and highest quality products to fit your needs. From all over the country and all across the world, we know that you have many companies to choose from to invest in your brand name. We know that this is one of the most important decisions in building or branding your restaurant, so we don't take our service lightly. Each order is carefully planned and executed to provide you with only the highest quality that your business deserves.
Choose our company for not only quality customer service and order satisfaction but for our broad range that is guaranteed to help you find what you're looking for. We offer a broad selection of restaurant furniture designs, from classic to contemporary designs, and customized design restaurant bar stools, booth seating, tables, chairs and other furniture. All of our products are based on a strong foundation of premium commercial materials.
For the short answer on why you should turn to us for a reliable furniture production, distribution, and delivery, is that we are here to help you make your location the restaurant of your dreams. We know that you have a vision for your restaurant and we want to help you make it a reality. Our selection of restaurant furniture can easily not only adhere to any type of already pre-meditated interior design, it can also set a tone for a design if you haven't quite yet chosen one.
Either way, the quality and look of our pieces can help your restaurant stand out from the rest. Trust us with the interior of your business and you will soon notice customers flocking to your restaurant in no time, not only because of food you serve but also because of the great ambiance exuded by the way your restaurant looks. To get those customers in your door sometimes isn't solely based on the quality and taste of your food, but also the environment and welcoming nature of the inside of your walls.
Here at Central Seating, Inc, we give your customers a reason to come in the door. You give them a reason to come back.
What We Do:
A well-designed restaurant definitely makes the customer's eating experience worth- remembering. Aside from palatable food and excellent staff service, a restaurant's overall look adds appeal to its customers and gets them through the door. Since in this day and age, a majority of all first-looks are online, a well- crafted restaurant brightly stands out when photographed to invite your customers into your business. All in all, appearance is important and a first impression can make or break the success of your business.
Since most entrepreneurs know this, many restaurant owners are giving equal emphasis to the restaurant physical appearance. Aside from all the other qualities that come with a dining location, the ambiance, and interior design play such a big, influential part in the overall experience of a customer at your eating establishment. Furnishing your restaurant with quality products, such as having the right seating booths, bar stools, chairs, and tables also includes the environment of those furniture pieces. When these carefully crafted and chosen products are placed in the right location and installed with appropriate lighting, it can make all the difference in the success of your restaurant.
Our service: We craft our very own custom restaurant furniture that includes custom restaurant booths, tables, and waiting benches. You choose what fits your needs and decorates your interior design, and we will help you make it come to fruition. Instead of searching restaurant tables for sale or "restaurant furniture 4 less", we can give you the price you're looking for and the quality that you need. The best part is, that from start to finish, you control what your furniture will look like and can have complete control and all access, from door to door, of when it will appear at your establishment, giving you complete on-hand control to each furniture piece and the future look of your restaurant.
We distribute quick ship restaurant tables, chairs, bases, patio furniture including chairs, tables bases, barstools, bar tops. See our website and online tab for our full catalog based on category and product to help you choose the exact product you want or need.
Here at Central Seating, Inc, we directly specialize in making traditionally built restaurant booths that help transform restaurants from plain to perfect, from the planning stages to successful service and provide a long-lasting impression that is guaranteed to help the business of your restaurant skyrocket.
Our booths styles range from Classic, Modern, Unique, Contemporary, New, Theme Oriented, Humble, Dark, Light, Strong and many, many more, guaranteeing that you will find exactly what you're looking for.
In a nutshell, we provide Commercial Class Restaurant Furniture from California to anywhere in United States, Canada, Mexico, and Hawaii. Please do not hesitate to contact us or browse our website to find what we have in store for you.
How to Contact Us:
From our headquarters and central distribution location in California, we ship anywhere in the United States, Canada, and Mexico.
Every shipment, order, and customer request fulfilled will be backed by all of our conceptual checkpoints. Our foundation is built on detail and we are proud of the features of our company, which will always and most certainly provide you with:
Professional Quality Furniture
Every single one of our products is designed with not only an effective and guaranteed process, but are backed and founded with quality material promised with a warranty to last you as an investment in your business.
Reliable Service
Since we are family owned and operated, our business to customer service relation is important to us. Without you, our customers, we cannot become the successful business we are today, so we strive to achieve the equivalence of reliable service to you as you do to your customers.
Contemporary and Classic Designs
Find the exact style and design you're looking for with ease with our broad range of selection on all of our products. It doesn't matter if you are looking for a traditional or modern take on the interior design in your restaurant, let us help you match your vision with the designs of our products. With so many different styles and products, we guarantee you will find perfect products to furnish your vision and location.
Fast Production Time
From the order stage to production to distribution, we offer one of the fastest production times on the market. We all know that time is money, with our one to three weeks guarantee, style production of your restaurant is on us. We assure you that we will have what you need to be produced and delivered on time, every time.
Competitive

Pricing
Even though we produce high-quality products with an even higher quality material, our prices reflect your needs best. At Central Seating, Inc, we put our customers first and know that there are hundreds, if not thousands of companies you can go to for your furnishing source, and we are ecstatic you have chosen us. Browse our products and prices to see how we match up. However, we can assure you that you will be receiving for the best quality, the best prices on the market.
Peace of Mind Purchasing
Factoring in on your investment, we are here to give you a from start to finish peace of mind purchasing. All of our product purchases and distributions are tracked from start to finish, from once you place an order to when it is delivered to your restaurant's doorstep. This process lets you continue to run the restaurant business you have and gives us the responsibility to carry on with the rest, giving you a peace of mind that your venture will be a successful one.
Huge Selection of Furniture To Fit Your Needs
From modern to traditional, from any color and material, you can think of, our broad range of quality selection furniture will cover the needs of your restaurant branding and interior design vision. On our website, you can browse all of our products on your own, or get in contact with a customer service representative to help you find what perfectly matches your needs.
Here at Central Seating, Inc, we make the buying process simple and easy to understand from the order stage to arrival and placement. For most orders, we can complete the production and delivery process from between 1 to 3 weeks after receiving your order and posting the agreement to fulfill it.
We understand restaurant owners. With your title comes an entitlement of responsibilities, possibly hundreds of tasks on a daily basis to make sure your brand and restaurant is running smoothly. We know that each one of these factors is one hundred percent vital and directly affects the success of your restaurant. Let us take care of the furniture furnishing work for you.
With all the distribution furniture companies out there, let CentralSeating be your only choice for innovative and customized or classic-designed bar stools, cabinets, chairs, tables, restaurant table bases and booth seating for your restaurant furniture needs. Interested? Contact us at (626) 415-7465 or sales@centralseating.com
Furnish Your Dream Restaurant Today: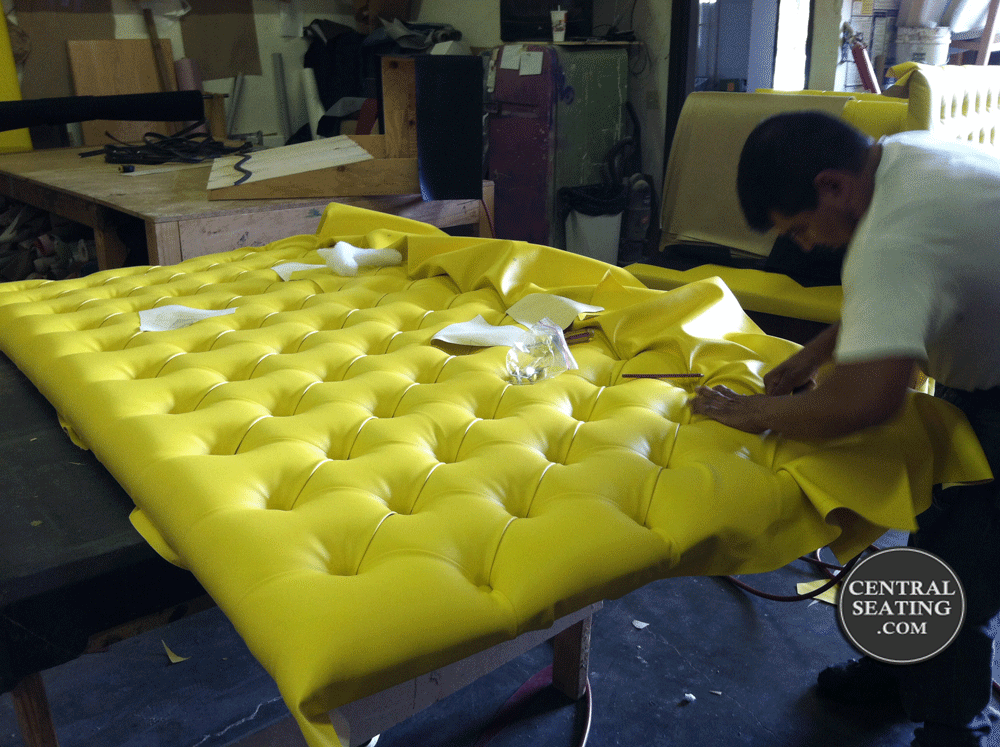 With over a million things to check off on your way to developing the restaurant of your dreams, don't let the decision of your restaurant furniture be part of your worries. We at Central Seating, Inc know how the interior design and furniture of can have a lasting impact on your customers and your business, and our professional experience can help you find the perfect match to fit your style and provide you with an assurance of satisfaction from your customers.
Poor restaurant furniture choices can make potential customers run out the door or never come back again after an initial visit as your guest, which will really hurt your profits and downplay your investment into your business. Inadequate Furniture will make it hard for customers to focus on what is most important, which is your food. Let our products help keep the opinionated impact of the satisfaction of furniture and comfort out of the way and taken care of so your customers can enjoy more of what really matters: your product.
Send us your quote request today and start attracting and especially, keeping more loyal customers coming back. Your new restaurant furniture will leave customers with a long-lasting impression and secure the foundation for your successful future!
CentralSeating, Inc.
2630 Strozier Ave. Unit D.
El Monte, Ca 91733
Tel: 626-415-7465
Fax: 888-809-9078
sales@centralseating.com