Tune into Your Earthy-Vibes in Your Mediterranean Restaurant
Using the Mediterranean style in designing your restaurant is characterized by the romantic and simple aesthetics of the Southern European countries which include the use of warm and light tones of colors as well as the use of natural materials such as wrought iron, wood, ceramics, and cotton.
You'll want your customers to be drawn to not only your design and (of course) your food—you'll also want them to feel comfortable and back to their (literal) roots through your decor and furnishing.
Let's take a closer look at the influence of the Mediterranean culture.
This culture is flourished with designs that are a combination of convenience, simplicity, and boldness.
If you want to fill your restaurant with the spices of Morocco, warm colors of Italy, marine freshness of Greece, not forgetting the sunny romance of Spain, Mediterranean decoration will give you a combination of al the above.
Especially with so many sources of inspiration to choose from, we're going to help you guide a direction in how you should tune into the earthy-vibes of a Mediterranean style, while still covering the feel of all the countries involved.
Whether you're a first-time owner or if you've got a chain of Mediterranean restaurants, this article will give you more information on how you can achieve a Mediterranean look in your restaurant.
What makes a restaurant a Mediterranean Restaurant?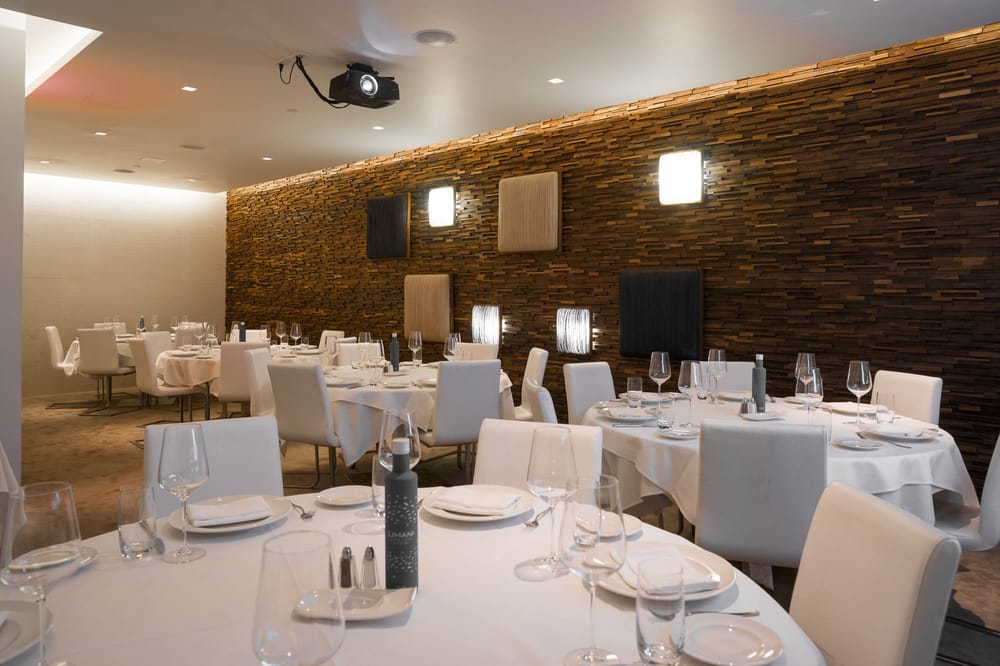 Mediterranean cuisine is among the most popular and dynamic types of foods in restaurants.
They include dishes from the Middle East, Northern Africa, Italy, and Greece.
Apart from food, a good set of a Mediterranean restaurant enables guests to be immersed in the dining experience and feeling overseas (but still comfortable) while having their meals.
The experience can range from an elegant and relaxed evening to a lively and quick meal—which gives you a lot of wiggle room to work with.
The following ways make a restaurant Mediterranean:
Architecture: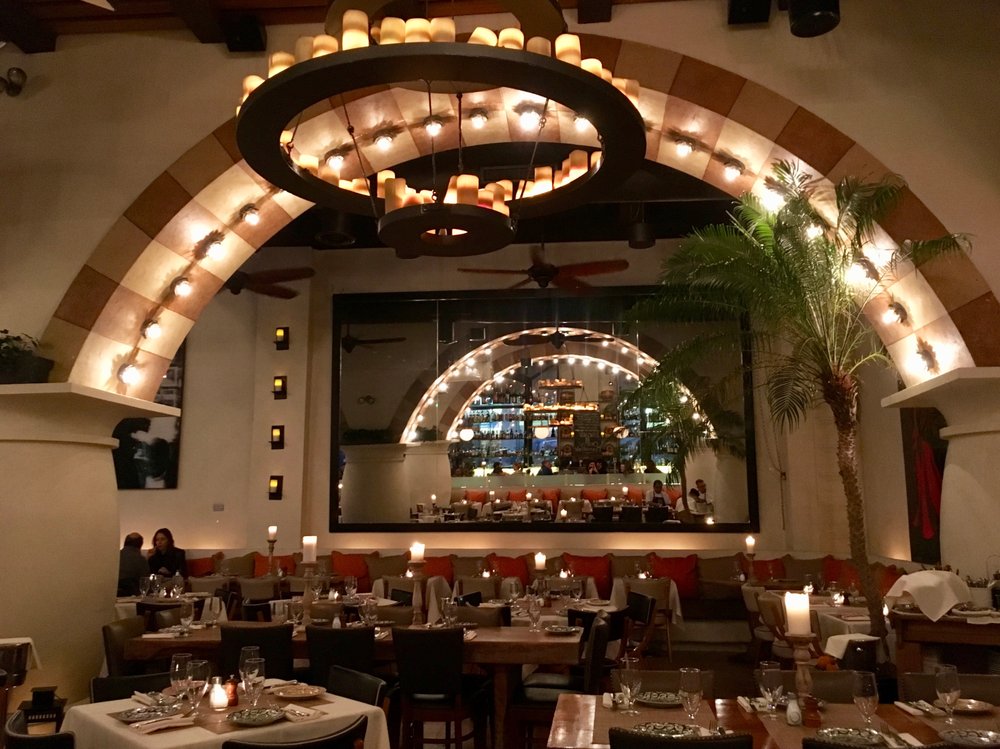 A Mediterranean theme in a restaurant can be achieved through the architectural style used. Especially when taking look at the various countries involved in the culture, you have so many different opportunities to draw inspiration from architecture.
A classic Mediterranean style can be imitated by high ceilings, doorways that are arched and big entrances.
The restaurant's exterior can be made of stucco or exposed stone to give the space an impression of an eatery space in the local Greek islands or the rural trattoria in Italy.
Round or arched windows, as well as roofing with Spanish tiles, will give your restaurant a Mediterranean architectural style.
Décor:
There are many ways to decorate your restaurant with a Mediterranean theme. The Mediterranean style gives you many opportunities to use your style in the decorations and still maintain the theme.
Statuary inspired by the Romans or the traditional Greeks is an easy way for you to show a Mediterranean theme foyer, enabling the rest of the restaurant to have a visual tone. Browns and tans are the earth tones that you can use to showcase how Mediterranean meals are down-to-earth in nature.
On the other hand, cool colors and pastels can upscale the restaurant to have a seaside atmosphere. Mediterranean décor also includes heavy furniture made of wood, mirrors made of iron, urns, candles and ornate carpets.
Family Style: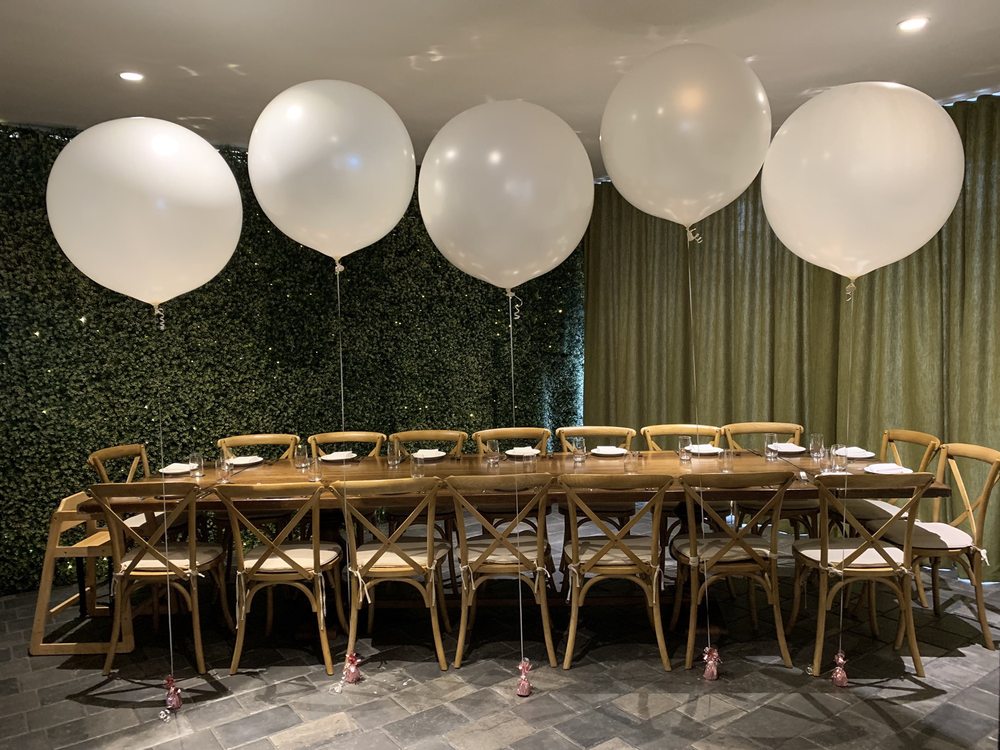 To bring out the special relationship between food and the people from the Mediterranean regions, add a dining area with a family-style setting in your restaurant. To create the mood of dining together as a family, set the tables in a way that guests are encouraged to face each other and share big portions of food.
Another way for you to achieve a family-style arrangement set the dining tables in a separate room or outdoor areas for dining and partying using the traditional tables.
This is to separate the festive side of the Mediterranean eating experience from the romantic atmosphere. As we mentioned before, there is so much wiggle room here! You can go really anyway you want to since the culture covers a lot of various themes.
Walls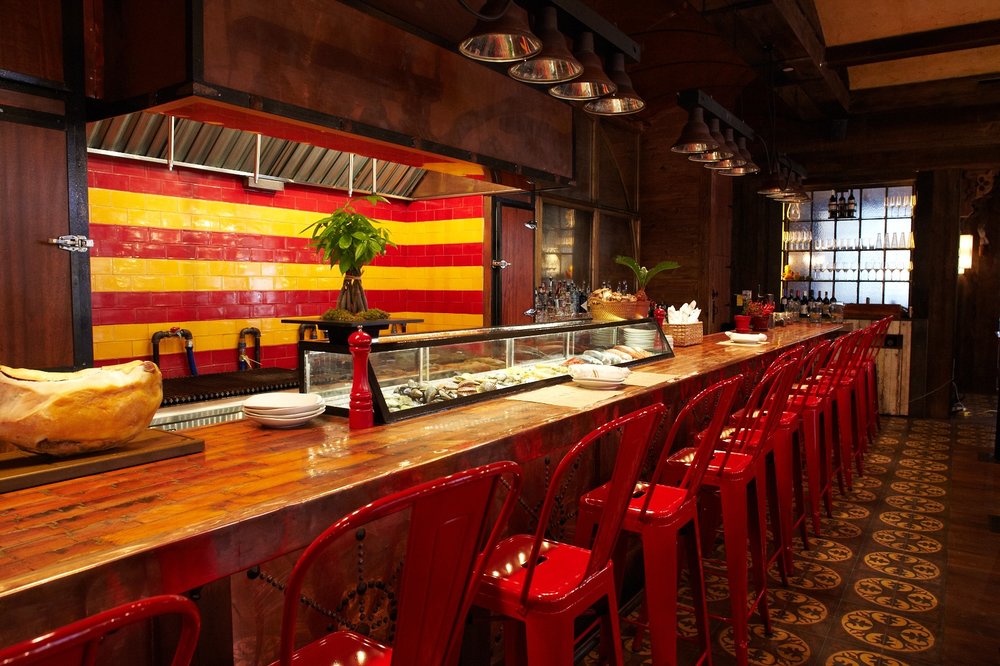 If you want to extend the Mediterranean theme in your restaurant, decorating the walls is a great opportunity. Landscape and architectural subjects are popular among the Mediterranean art, with appropriate scenes of café and still life.
You can finish the restaurant walls or if you want a more rustic feeling, leave the wall stone or brick bare. A more finished and formal look can be achieved by adding wall treatments such as painted stucco and tapestries, that are still within the Mediterranean theme.
Landscaping
Treat your guests with a preview of the ambiance they will get once they enter the restaurant by having Mediterranean landscaping outside.
What's the entire point of having a stunning inside if you can't even get customers through the front door with their initial reaction?
A garden pathway to the restaurant with evergreen bushes, hardy shrubs, and palm trees all in a base with sand will present a Mediterranean setting.
It uses less water to maintain than a fountain, for example, and it complements the exterior design of your restaurant.
Decorative columns and stone features will lead to the formation of a classical motif that recalls the Roman or Greek ruins. If you intend to have an outdoor seating area, add an outdoor fountain or waterfall to make it more attractive. In the dining area of the restaurant, you can add an indoor fountain to act as the centerpiece.
What to include to complement a Mediterranean eating experience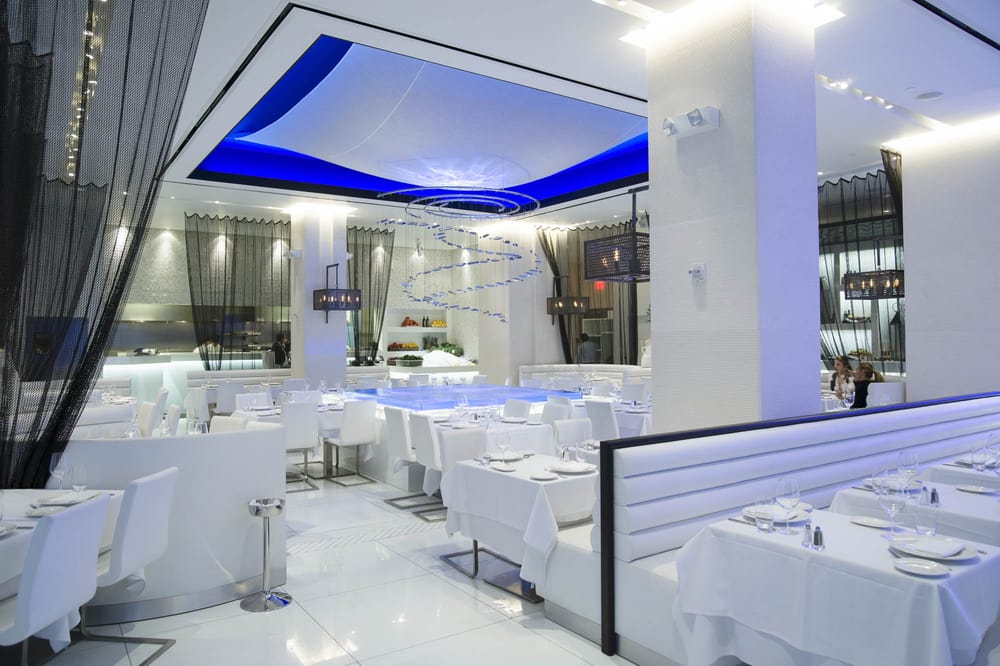 In recent years, the Mediterranean diet has gained lots of attention as a healthy way of eating and it is for a good reason.
This health craze and fad is a great opportunity to really hone in on the Mediterranean culture. The attention is already there—you just have to jump on the chance by focusing on the culture of it all.
The Mediterranean diet has been known to have various medical benefits such as reducing the risks of diabetes, heart disease, depression, certain cancers, and metabolic syndrome.
The Mediterranean diet is also known to reduce the risk of frailty in older people as well as a general improvement in the physical and mental function.
A traditional Mediterranean diet includes the food available in the countries bordering the Mediterranean Sea.
This healthy diet is composed of the following:
A lot of plant-based food which includes whole grains, vegetables, fruits, legumes, and nuts. They are grown locally, fresh every season and minimally processed.
The main source of fat is olive oil.
Yogurt and cheese are eaten every day but in low to medium amounts.
Poultry and fish are eaten a few times in a week in low to moderate quantities.
Red meat is eaten in low amounts infrequently.
For deserts, fresh fruit is consumed, while the sweets that have honey and added sugars in them are consumed only a few times in a week.
Normally, wine is consumed with meals in small amounts.
How can you add this healthy meal to your current diet—and even better—to your menu?
Listed below are a few ways and changes that you can gradually make to add this Mediterranean diet in your life.
Choose one change that is easy for you to adopt and start slowly:
Switch to extra virgin olive oil. Start using extra virgin olive oil instead of the fact that you are using now. Use it when cooking and as a base for your salad dressings. Instead of butter, use olive oil for your crusty bread.
Eat olives and nuts. To replace the processed snacks with a healthy option, eat a hand full of nuts and olives each day.
Whole-grain bread and other whole-grain meals. Choose the country, chewy and dense bread which has no butter or added sugar. You can also try the barley, bulgur, couscous, farro as well as whole-grain pasta.
Start or finish each meal with a salad. Choose any vegetables that are in season which are dark green and crispy.
Add more and unique vegetables to the menu. Add an extra plate of vegetables to your lunch and dinner, and make sure that you have 3 to 4 servings of vegetables every day. Try a new vegetable each week to make it more fun.
Legumes. Legumes. Legumes. Consume at least 3 servings of legumes each week. They include chickpeas, peas, lentils, and beans.
Consume less meat. Consume lean protein in moderate amounts, a portion of 3 to 4 ounce is preferred. Have the red meat during special occasions or use it as a condiment such as soups, stir-fries, and stews, and should be accompanied by lots of vegetables. Two to three servings of fish are recommended and both the fresh and canned fish are fine.
Use wine to substitute other alcoholic drinks. Drink wine instead of liquors and beer. For men, five ounces and below are fine while for the women, one glass per day is okay.
Cut the sugary drinks: Replace the juices and sodas with water.
Consume less of high-sugar and high-fat desserts. Instead, consume three servings of fresh fruits every day. Save the pastries and cakes for special occasions.
Look for the best quality food. Farmer's markets are the best place to find seasonally and locally grown fruits that are fresh and of high quality. This also helps you support local businesses—and draw more customers to your restaurant.
Have dinner as a family. Sharing food as a communal is a huge part of the Mediterranean approach. This is a great way to draw inspiration for the way your restaurant seating is also set up.
If you are thinking of opening a Mediterranean restaurant, (which you most likely are since you're reading this article), you can use the following menu ideas to get you started and give your customers a feel of Mediterranean food:
Breakfast
Add slices of tomatoes and small amounts of low-fat cheese to whole-grain bread and drizzle a little amount of extra virgin olive oil.
A vegetable omelet cooked with onions, spinach and mushrooms in olive oil with crusty whole-grain bread.
Add fresh berries and nuts to plain Greek yogurt.
Lunch
Greek salad made with tomatoes, mixed greens chopped well kalamata olives, feta cheese, and fresh parsley. Dress the salad in fresh-squeezed lemon and extra virgin olive oil.
Farro and chickpea salad with fresh oregano, spring onions, and red peppers, dressed with lemon juice and extra virgin olive oil.
Vegetarian pizza topped with roasted broccoli, carrots, onions, green peppers and partly skimmed mozzarella cheese.
Dinner
Grilled vegetable kabobs with toasted quinoa salad, shrimp and pine nuts with a mixed green salad.
Stir-fry chicken in olive oil with asparagus, broccoli, yellow papers and cauliflower, and serve it with brown rice.
Steamed mussels served with minestrone and spinach-orzo salad.
What goes into decorating a Mediterranean restaurant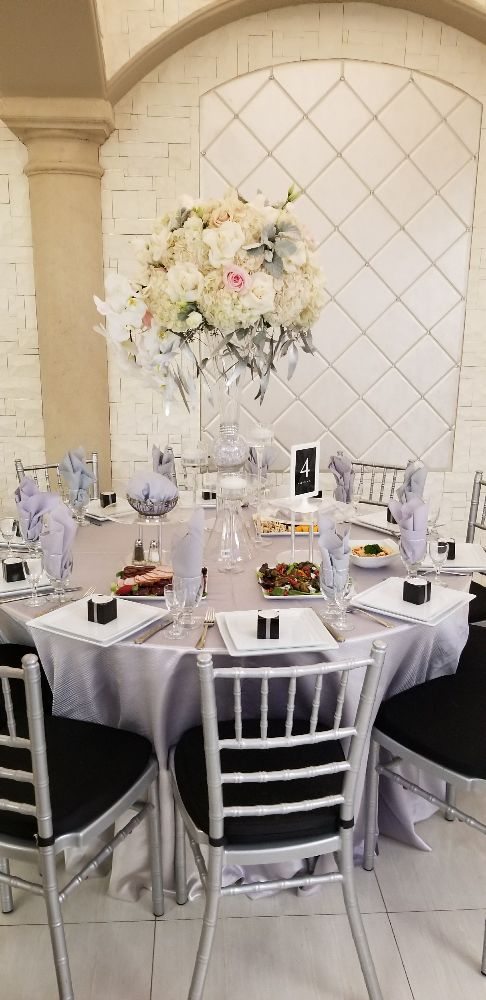 A Mediterranean themed restaurant should create a beautiful interior that promotes a stylish and cozy dining experience. As we already mentioned, there are so many different themes and styles that you can base your restaurant on.
However, what makes a theme or style are definitely the little things—the small touches and details that add to the decor.
The following are the simple ways that you can decorate your restaurant to achieve a Mediterranean style:
Vinegar and oil in spray bottles. Adding spray bottles of balsamic vinegar and olive oil in each table will provide a healthy Mediterranean seasoning to guests. The spray bottles used reduces wastage instead of using the normal bottles.
Using a stand to arrange lids. As a restaurant, you are likely to have lots of pans and pots with lids that come with them. You can use a stand to organize the lids to ensure that cooking in the kitchen is done smoothly.
Invest in fresh flowers every week. This is to decorate the tables in the restaurant. To keep the flowers beautiful and fresh, trim the bottom of the stalk every day and at the end of the week, the flowers will be in a shorter vase.
Use a glass bottle to serve water. This is to enhance the beauty of the restaurant.
Use glass jars to display herbs and other ingredients. Use an airtight container to store herbs that you use in the kitchen.
What are the must-haves in Mediterranean restaurant interior decorations?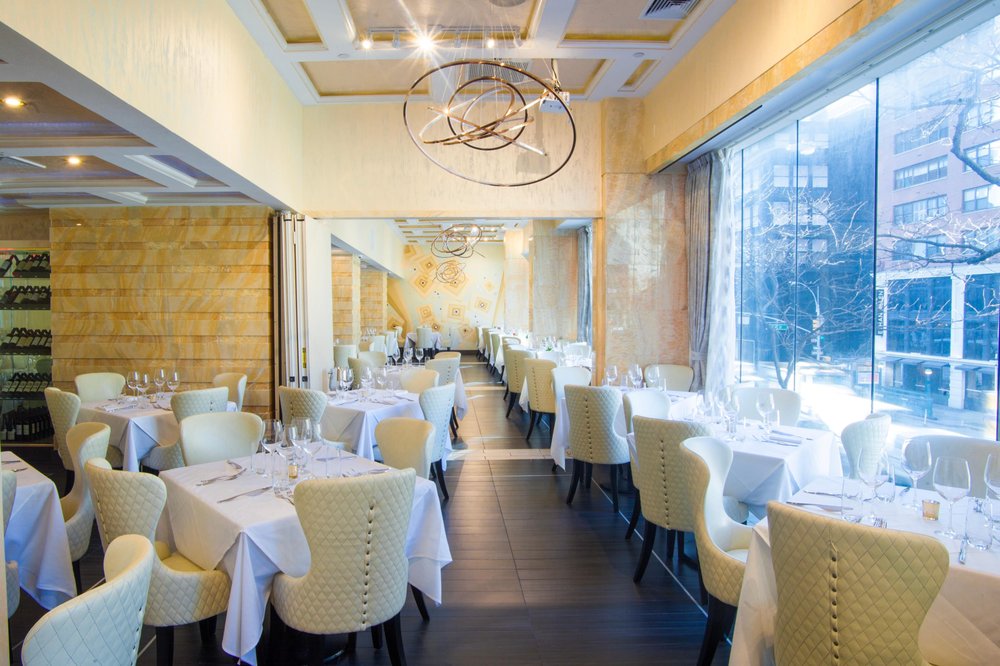 The styles you choose to design your restaurant should have a combination of both the features of a modern style and that of Mediterranean architecture.
The influence and style of Mediterranean architecture originate from the Mediterranean Sea, just as the name suggests.
When it comes to honing in on the Mediterranean style, you can focus both on colors and on styles and textures.
The style features the presence of materials such as iron and wood and its chromaticity is characterized by earth colors such as dark yellow, black, brick, brown or burgundy. When you have both in your restaurant, it's a match made in heaven!
The interior design of the Mediterranean restaurant has several features combined in addition to the modern styles. Therefore, Nobili Design architects have provided a way you can design your restaurant to be a warm and relaxing space.
They did this by choosing to add a dining area with an elegant and simple Italian furniture. To show the Mediterranean color mix, the upholstered seats and tables have brown, black and burgundy colors.
For the bar area to have a superior quality, Italian dark-colored furniture are chosen.
Specialists and designers choose a parquet that is floor-matched to achieve Mediterranean flooring in the restaurant. The floor also outlines a comfortable and warm space.
The illumination system can be a bit complex, which may include suspended lamps and chandeliers with chromatic and distinctive designs as well as the Ideal Lux Italia brand. A combination of both artificial lighting and natural lighting from large windows and terraces is an important consideration to improve the comfort feeling provide elegance in the restaurant.
For the walls, specialists have chosen the cream and white-colored beads, combined with wallpapers that are decorated with fine details. The restaurant should not be full, as a relaxing and airy space is preferred.
You can also include decorative items or elements in the restaurant such as in-house plants to instill the space. Having decorative frames that can be used to store other decorative items can also be added to the restaurant.
Apart from the dining area, other parts of the restaurant including the kitchen and the bathroom should also have decorations of a Mediterranean theme. The outdoor terrace of the restaurant should have the same furniture as the one inside the restaurant. This way you can provide your guests with a comfortable, relaxed and elegant environment to enjoy their food.
Distinctive features to consider while designing your restaurant with a Mediterranean theme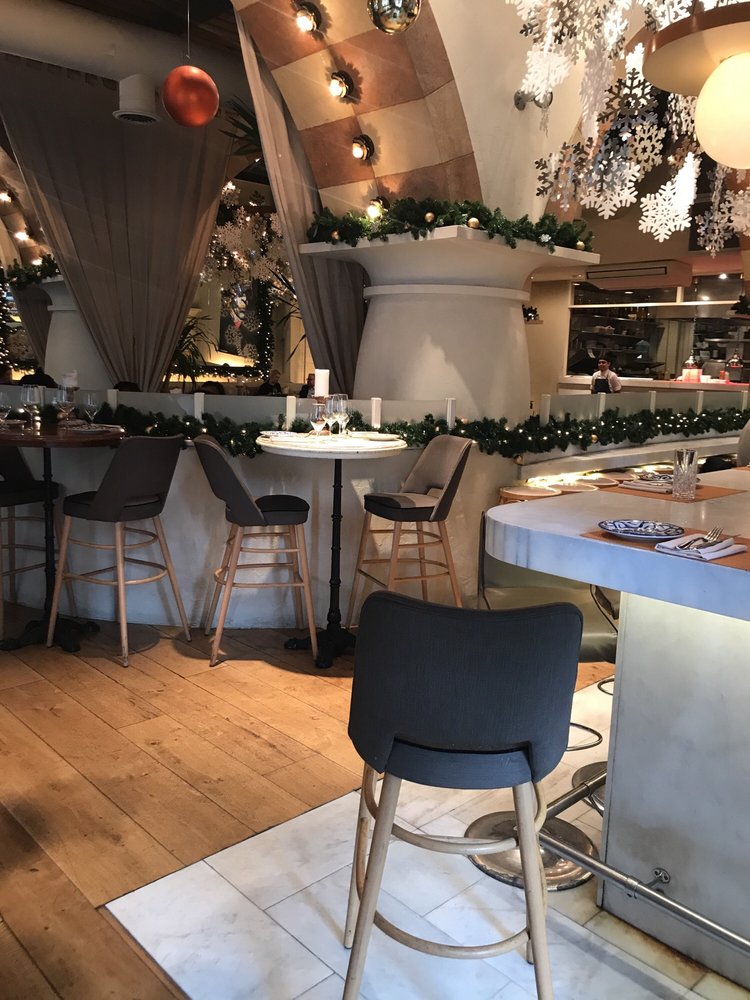 The following features and aspects will help you in decorating your restaurant to achieve a Mediterranean look:
Mediterranean design use colors that are inspired by the sun. Selecting the correct colors for the furniture, floorings, walls, and fabrics to use in your restaurant will create the atmosphere of a Mediterranean style. Be inspired by the shades of the sea such as turquoise, blue and lavender, the coolness from a cloudy sky and the warm coast sands. If you do not like cool shades, go for red, olive, pink, terra-cotta and deep yellow, the sunny colors.
Furniture, finishing, and accessories used in your restaurant should be of reliable and natural materials such as wrought iron, stone, glass, and wood. Their cold and natural tones can be diluted by the use of bright textiles such as rugs, cushions and table cloths. This furnishing opportunity can truly help you tap into the Mediterranean culture.
Mediterranean style interior design allows you to use ceramic tiles in your floorings. You can also use wooden planks that are roughly bleached or laminated wood. This gives you an opportunity to save money in your design, as well—plus ceramic and wood are easy to match with the rest of your interior design.
To dilute the boldness of the natural furniture in the restaurant, use curtains of airy and light fabric. Use a simple light pattern. However, do not use curtains with drapery, tassels, and lambrequin. Forged cornice will give you a perfect decoration.
The ceiling of the restaurant should be high with the optimal color combination of beige, matte sand and milky shade. Use wooden beams to decorate the ceiling.
If your restaurant is located on the south coast, do not use wall cladding and wallpaper, instead of paint and plaster the walls using light shades.
When you are accessorizing your restaurant, be functional so that you can avoid using unnecessary items that can overload the interior. Mediterranean styles do not tolerate too many accessories, as it is known for its conciseness, functionality and unpretentious beauty. Luxury and pretentiousness are not part of the Mediterranean interior décor.
Using furniture upholstery and detailed wall texture will enable you to have a creative Mediterranean approach in your restaurant.
Adding mosaic elements to your restaurant will create a complete Mediterranean look. To achieve this, you need a set of mirrors or chipped or small ceramic tiles. You can use the mosaic elements in the interior and exterior of your restaurant as well as the kitchen, bathroom and pathway areas.
Conclusion
To achieve a Mediterranean look in your restaurant consider the architecture, décor, the family set up, landscaping, colors, and walls. Make your guests feel the ambiance, comfort, and relaxation as they enjoy their meals.
Serving Mediterranean cuisine in your restaurant will make it more attractive to people looking to have the Mediterranean eating experience. Add simple decorations such as using fresh flowers as centerpieces, glass bottles to serve water and glass jars to store herbs.
For any furnishing needs, contact Central Seating, Inc. to help guide you through your interior decor.
Finally, consider all the above features and aspects when decorating your restaurant to have a feel of a Mediterranean home.